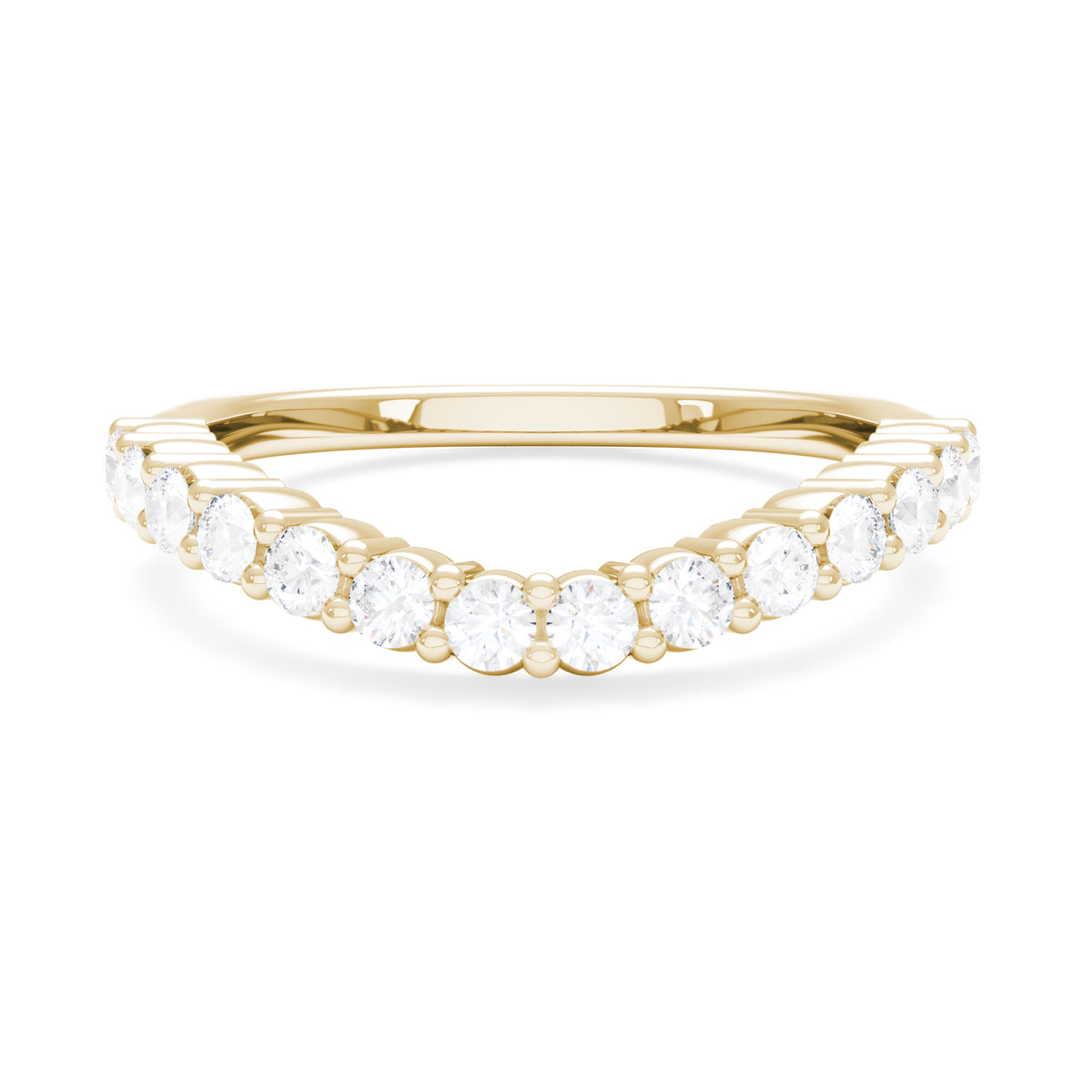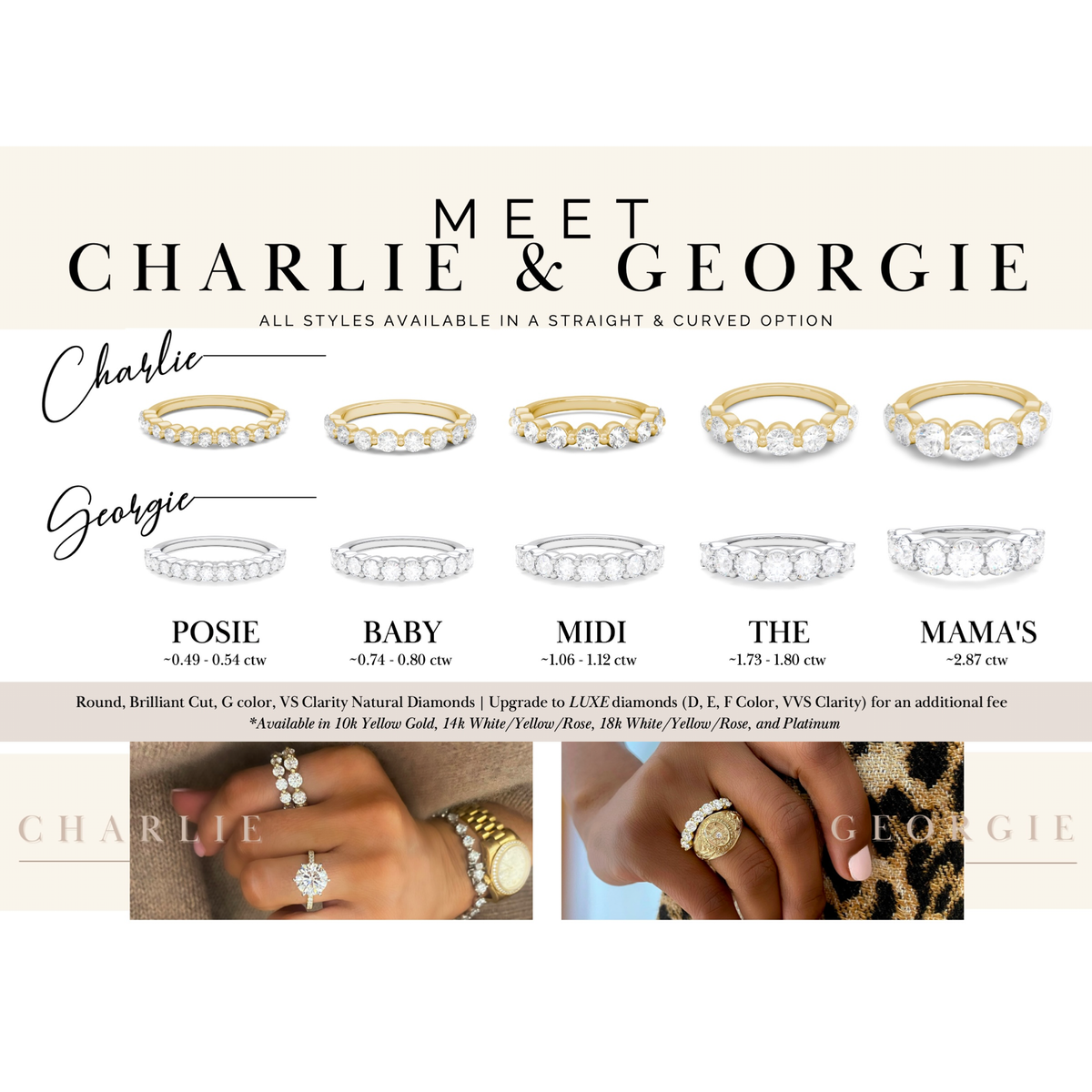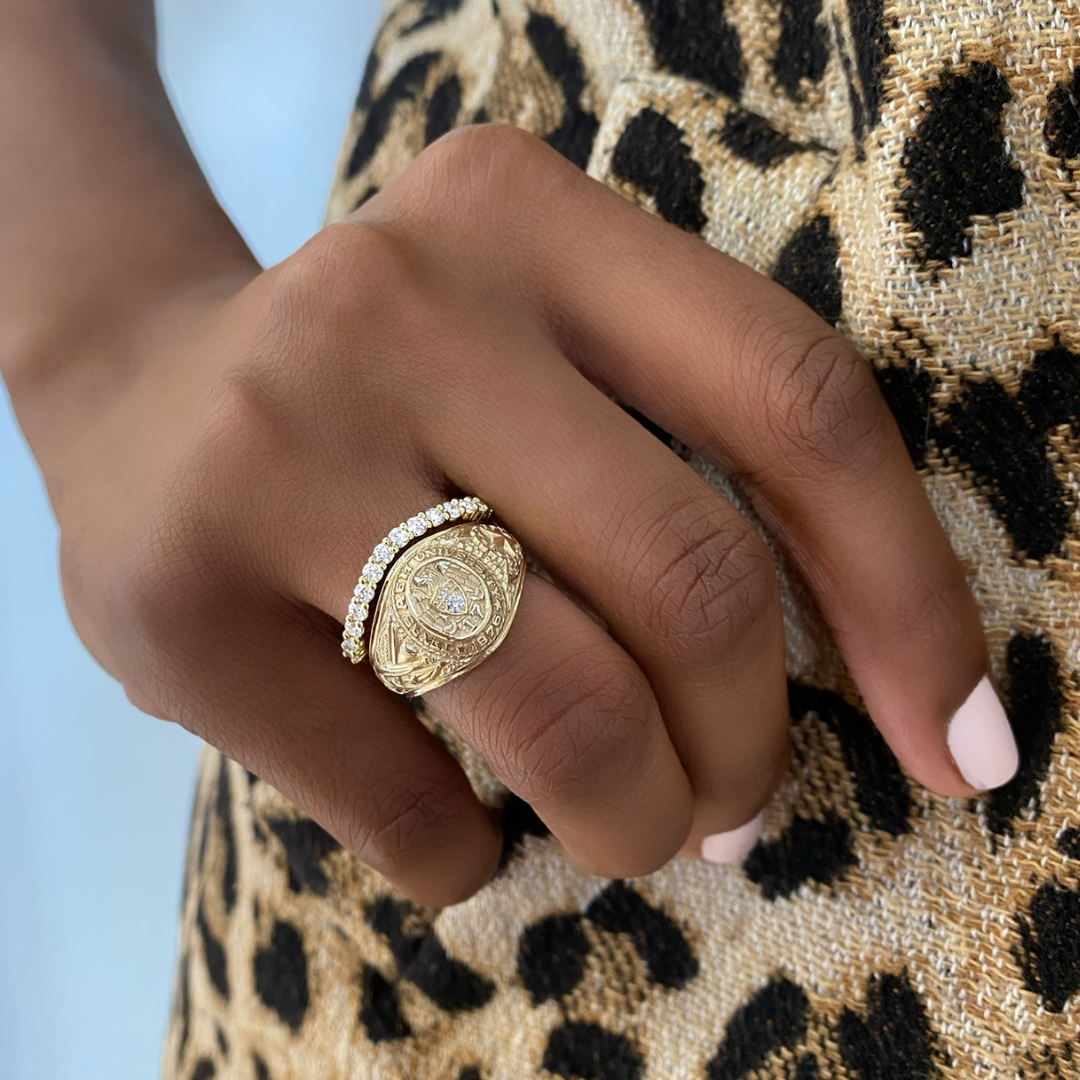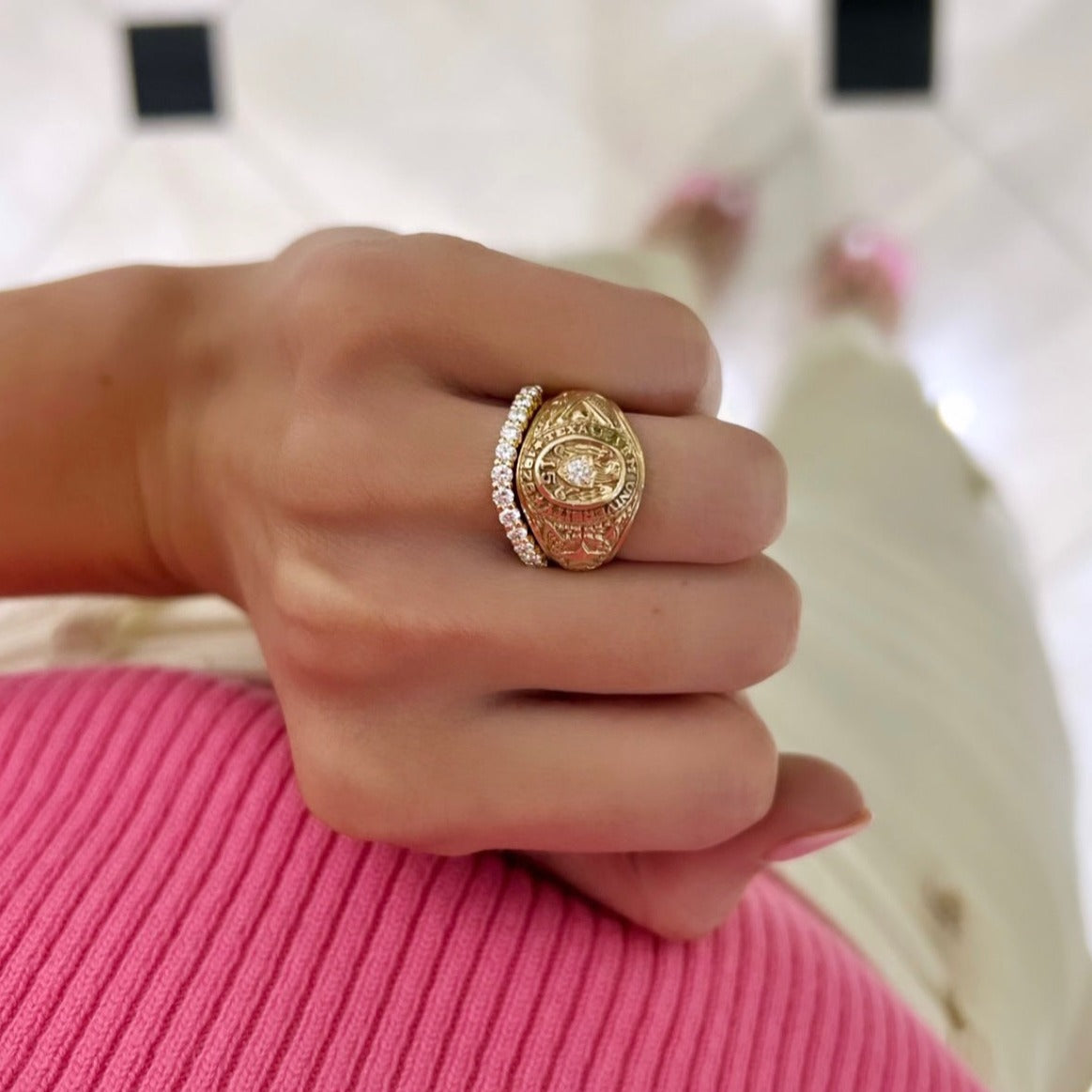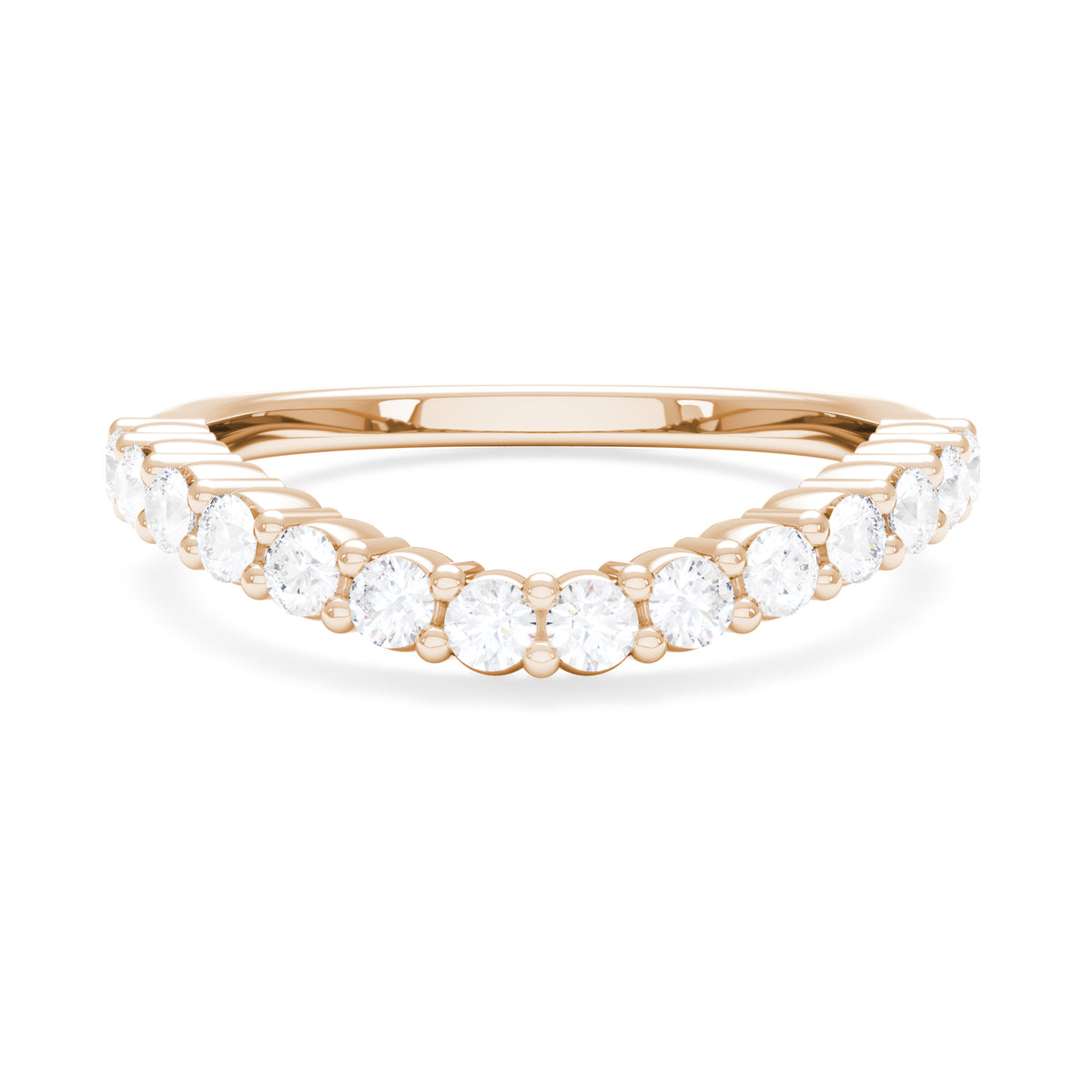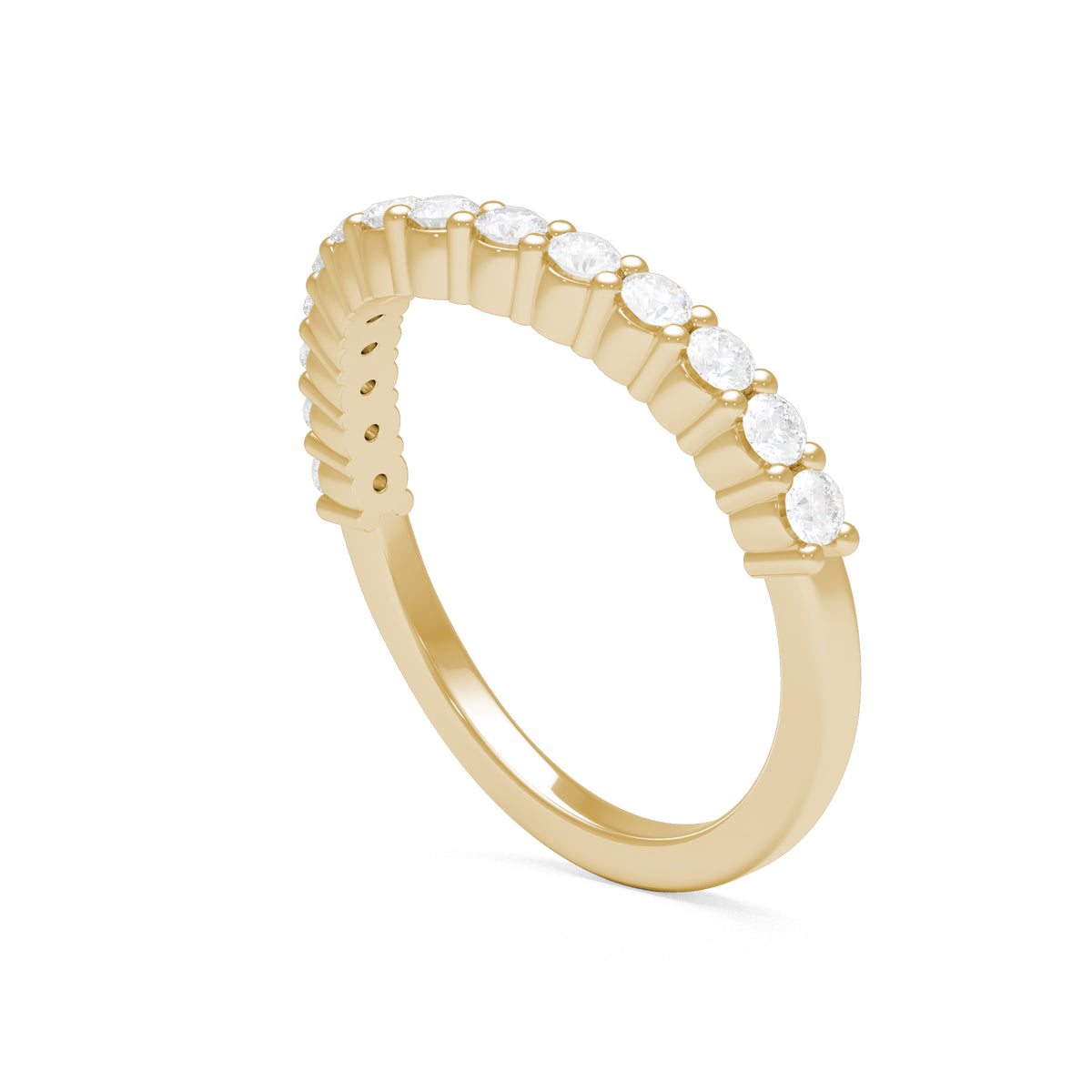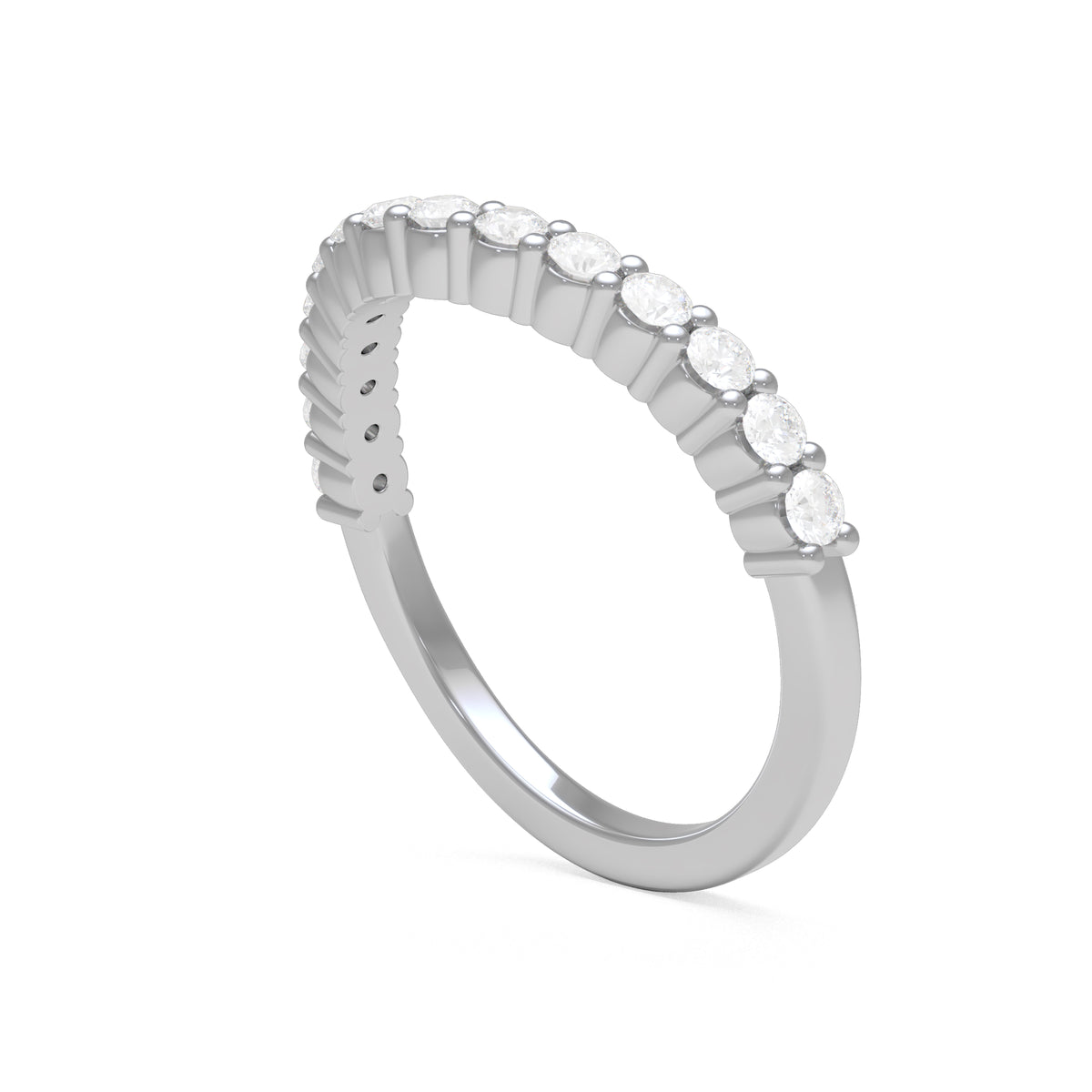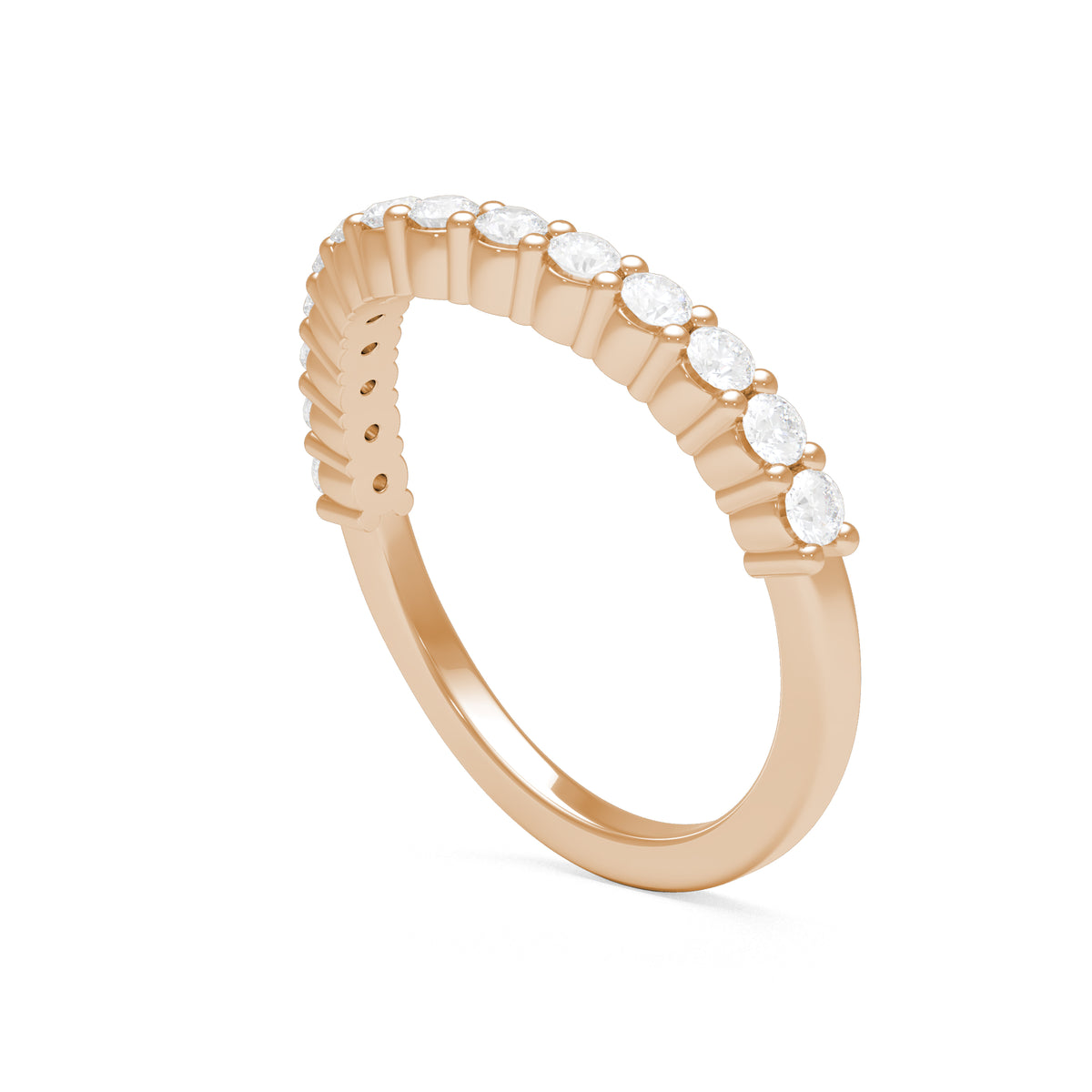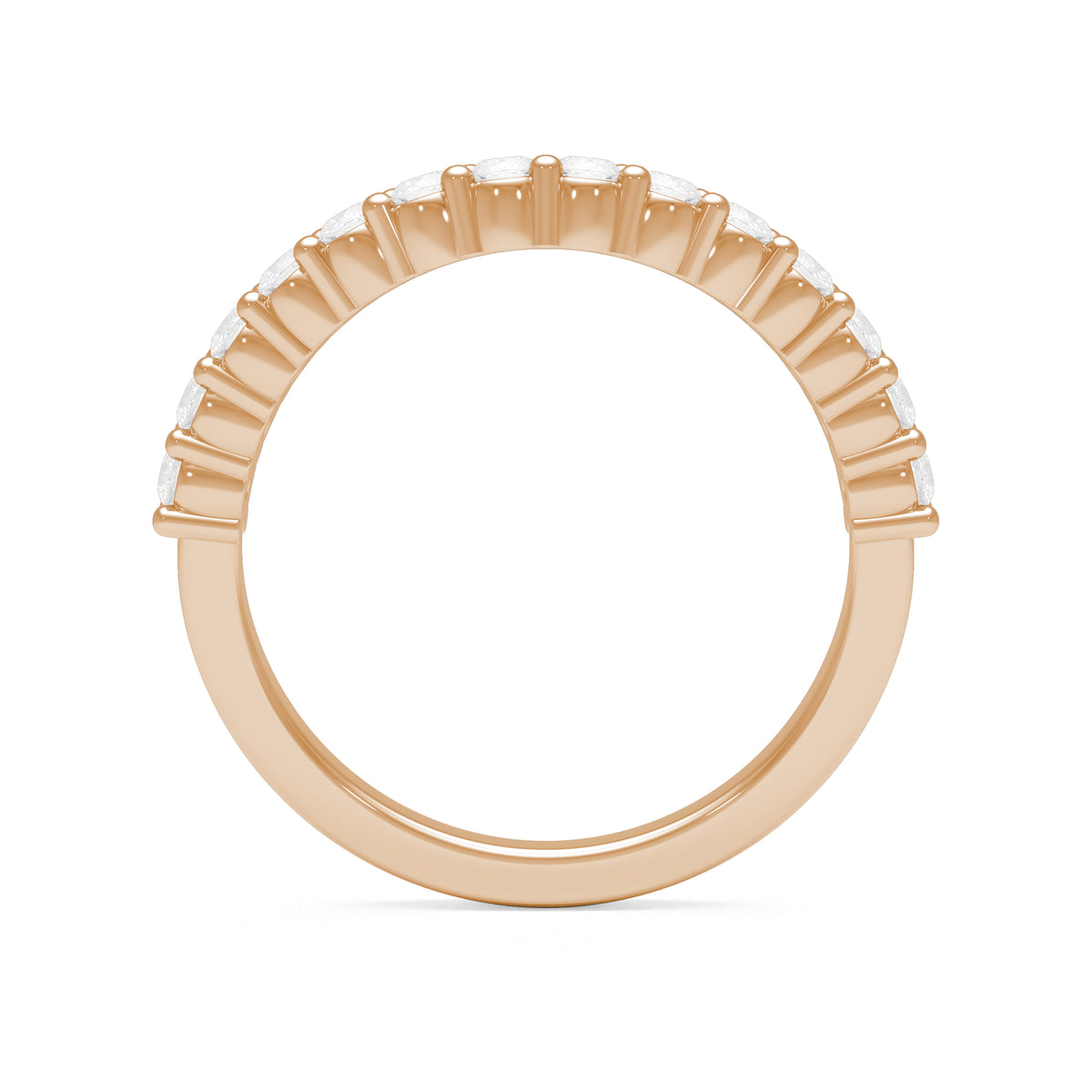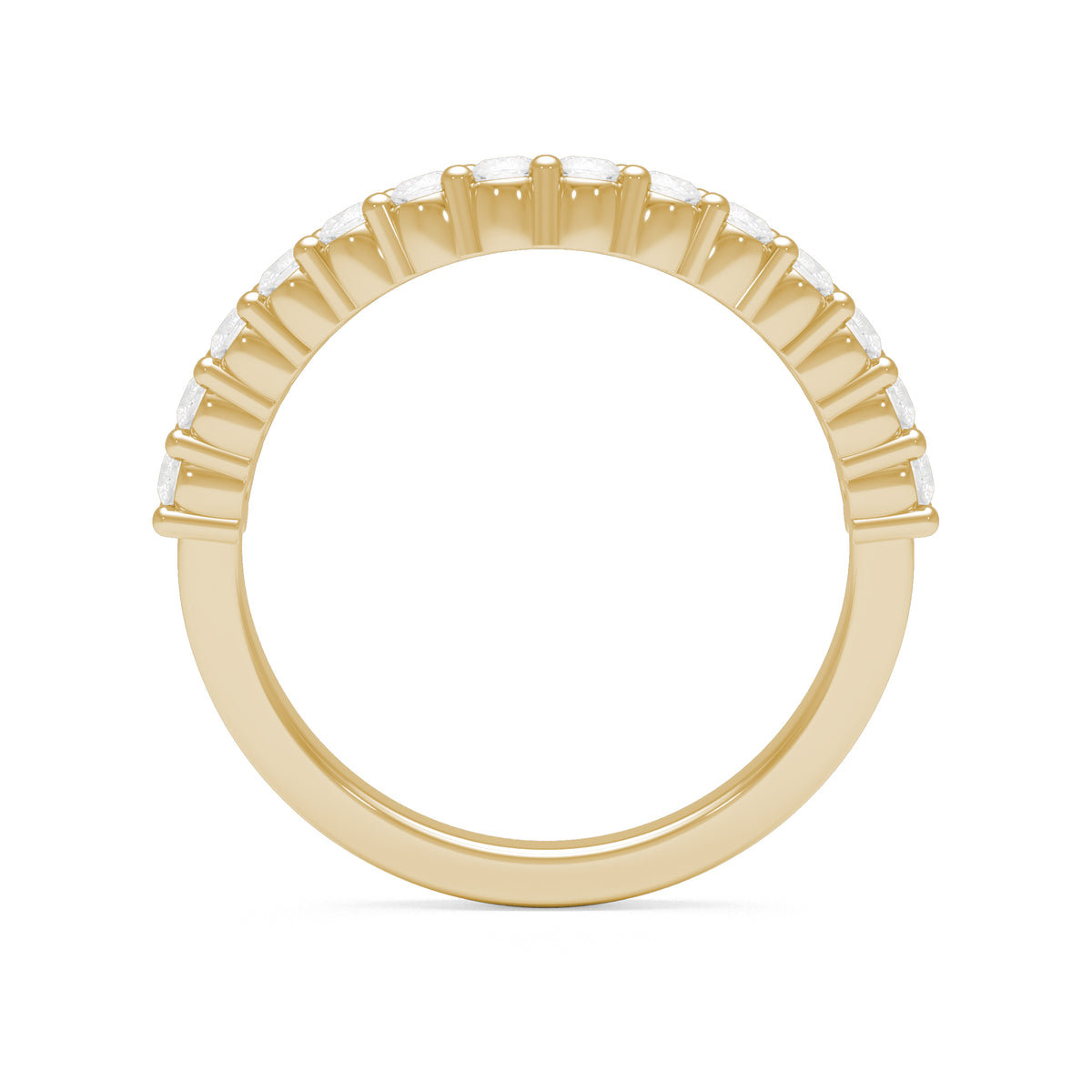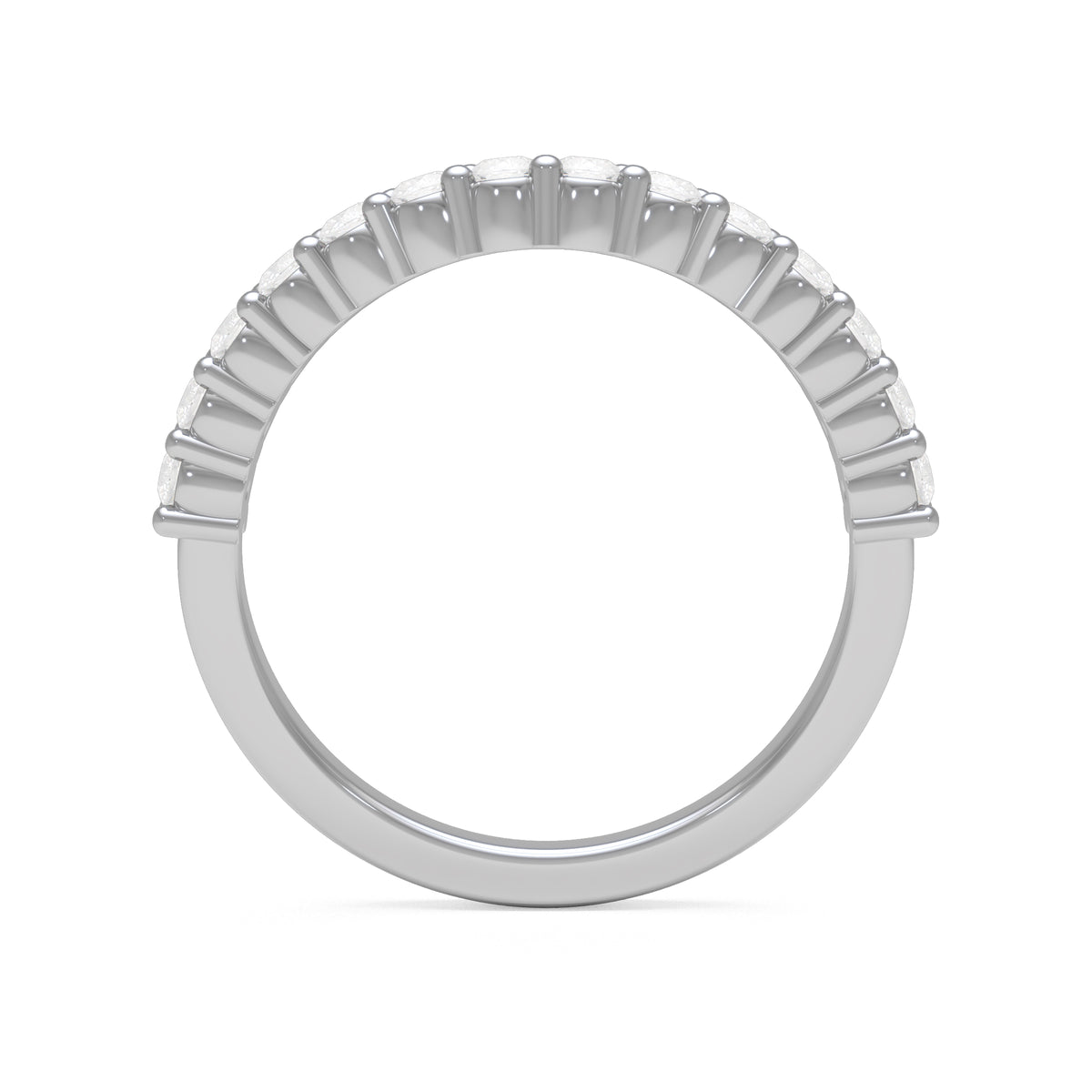 The Posie Georgie Band (Curved)
Our Posie Georgie Band (curved) is the smallest of the Georgie family and has a delicate and charming look. Round brilliant cut diamonds dance along the dainty two prong band. This endearing design looks fabulous worn alone, or beneath a college ring. The Posie Georgie is absolutely charming and comes in a straight or curved version.
The Georgie Collection is handmade by our talented jewelers in our Dallas showroom. 
*Also available in a Luxe edition with upgraded diamonds*
Metal Quality & Whats Available:
10k Yellow Gold
14k Yellow Gold (+$140)
14k White Gold 

(+$140)

14k Rose Gold 

(+$140)

18k Gold 

(+$210) - Upon request, not recommended due to softness of metal

Platinum (+$210)
Diamond Weight:
Diamond Quality:
Standard: G Color, VS Clarity Diamonds (Round Brilliant Cut & Natural) 

Luxe: D,E,F Color, VVS Clarity Diamonds

(Round Brilliant Cut & Natural) 

 (+$170) 
Availability/ Shipping Times/ Custom Orders:
Availability: Georgie Bands are handcrafted in our Dallas Showroom, so turnaround time can vary, especially during our busy season. Please allow up to 4-6 weeks from the time of order. We do try to keep inventory on hand, but due to the popularity of the Georgie Bands they tend to sell as soon as they are made.
Shipping: Due to insurance requirements, we are only able to ship Next Day Air or Second Day Air. Your order will ship Next Day Air or 2nd Day air from the date of completion, not the date of the order.
Custom Orders: At this time, our inventory standard for all Georgie Bands is 10k Yellow Gold and 14k White Gold with standard diamonds. If you select a metal option and/or diamond option other than our inventory standard, your order will be considered custom. All custom orders are final sale.