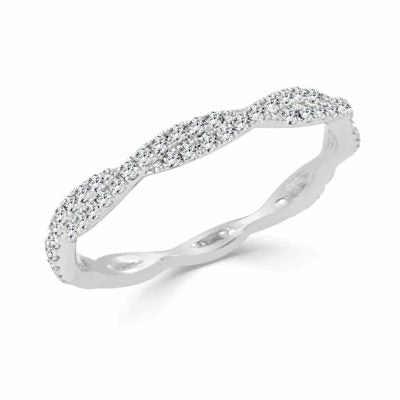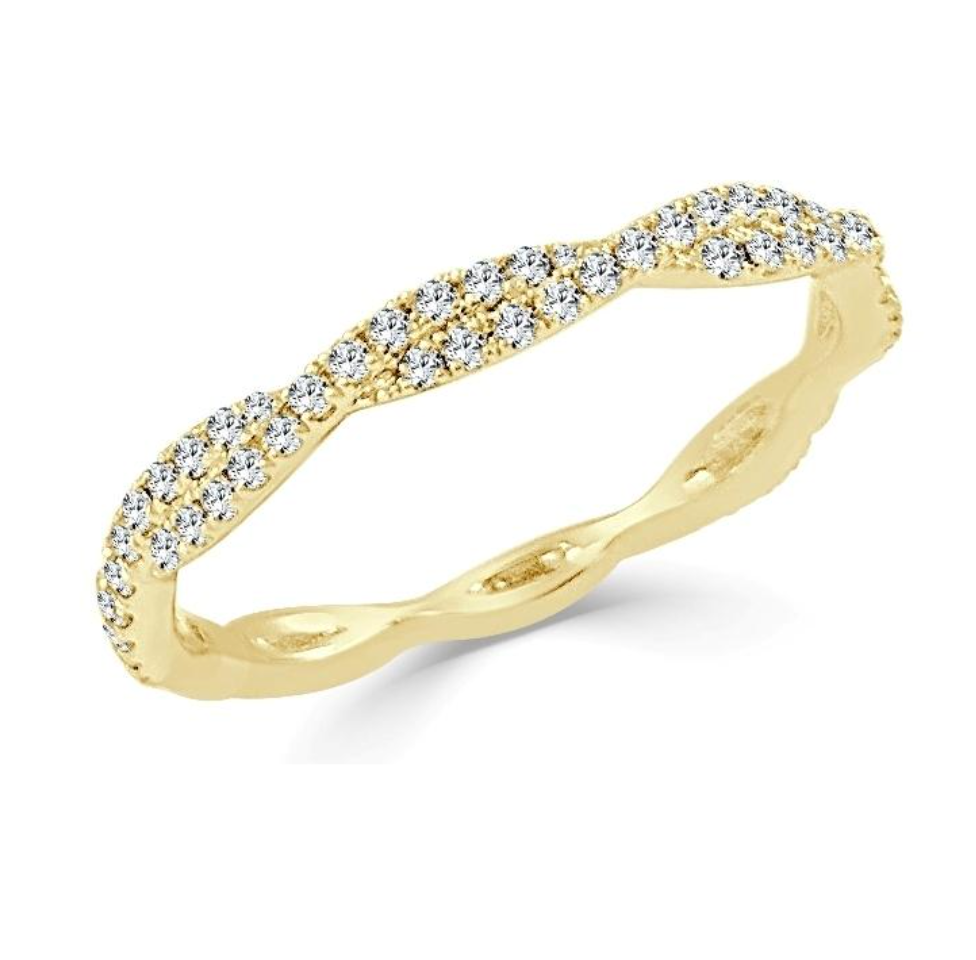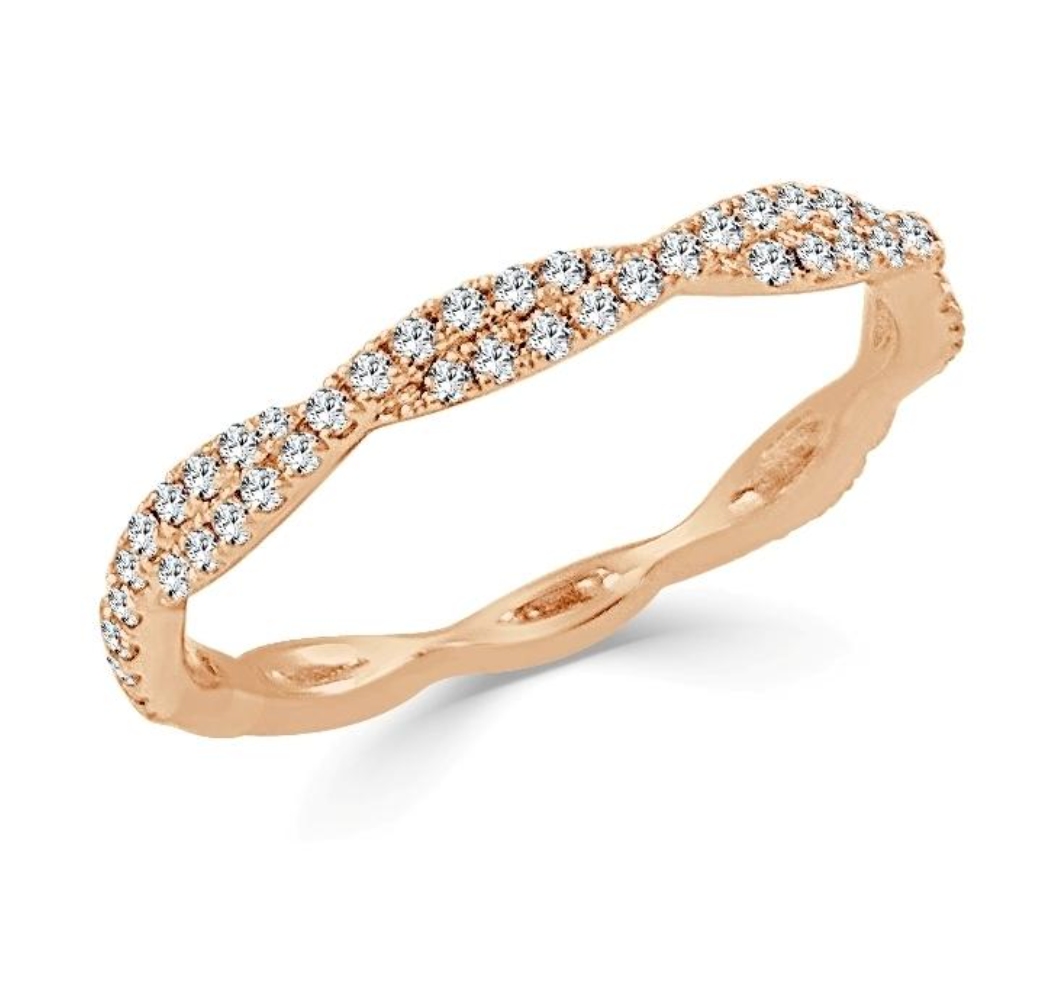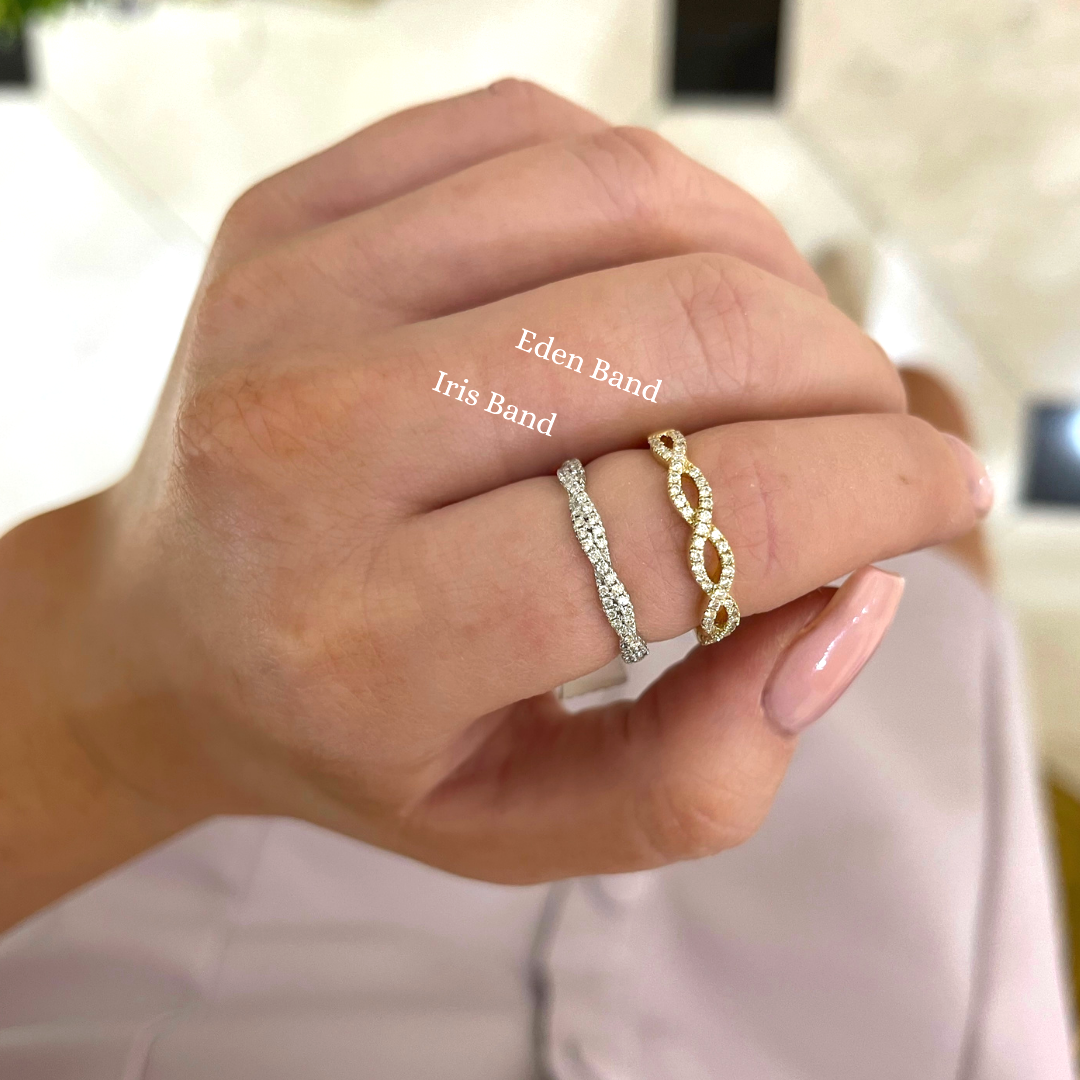 Iris Subtle Twist Diamond Band
If youre a fan of our Eden band but looking for something a little more subtle, this is the perfect option for you. Two radiant strands of diamonds elegantly spiral around one another creating a dignified yet contemporary aura. The airy essence of the Iris band makes for versatile wearability. It truly exudes just the right amount of lucent sparkle.
Metal Quality & Whats Available:
14k White Gold
14k Yellow Gold
14k Rose Gold
Diamond Quality:
Approx. 0.29 ctw
G Color
SI1-2Clarity Diamonds
Availability/ Shipping Times/ Custom Orders:
Availability: Our custom jewelry is handmade, so turnaround time can vary. Please allow up to 3-6 weeks from the time of order. We do try to keep inventory on hand. If you need more exact availability on a certain piece of jewelry or want to check if it is in stock, email customerservice@rwfine.com  
Shipping: Due to insurance requirements, we are only able to ship Next Day Air or Second Day Air. Your order will ship Next Day Air or 2nd Day air from the date of completion, not the date of the order.