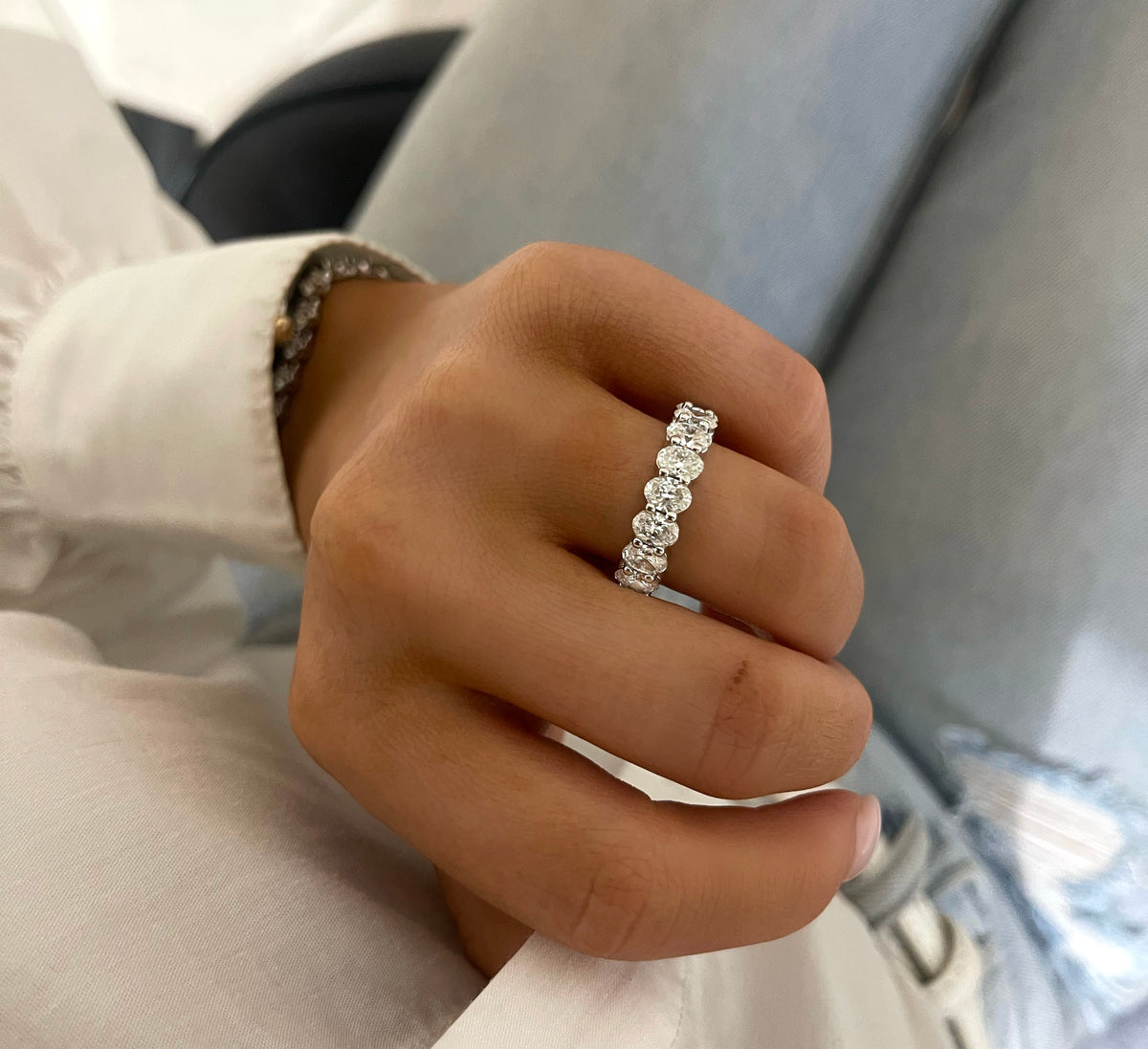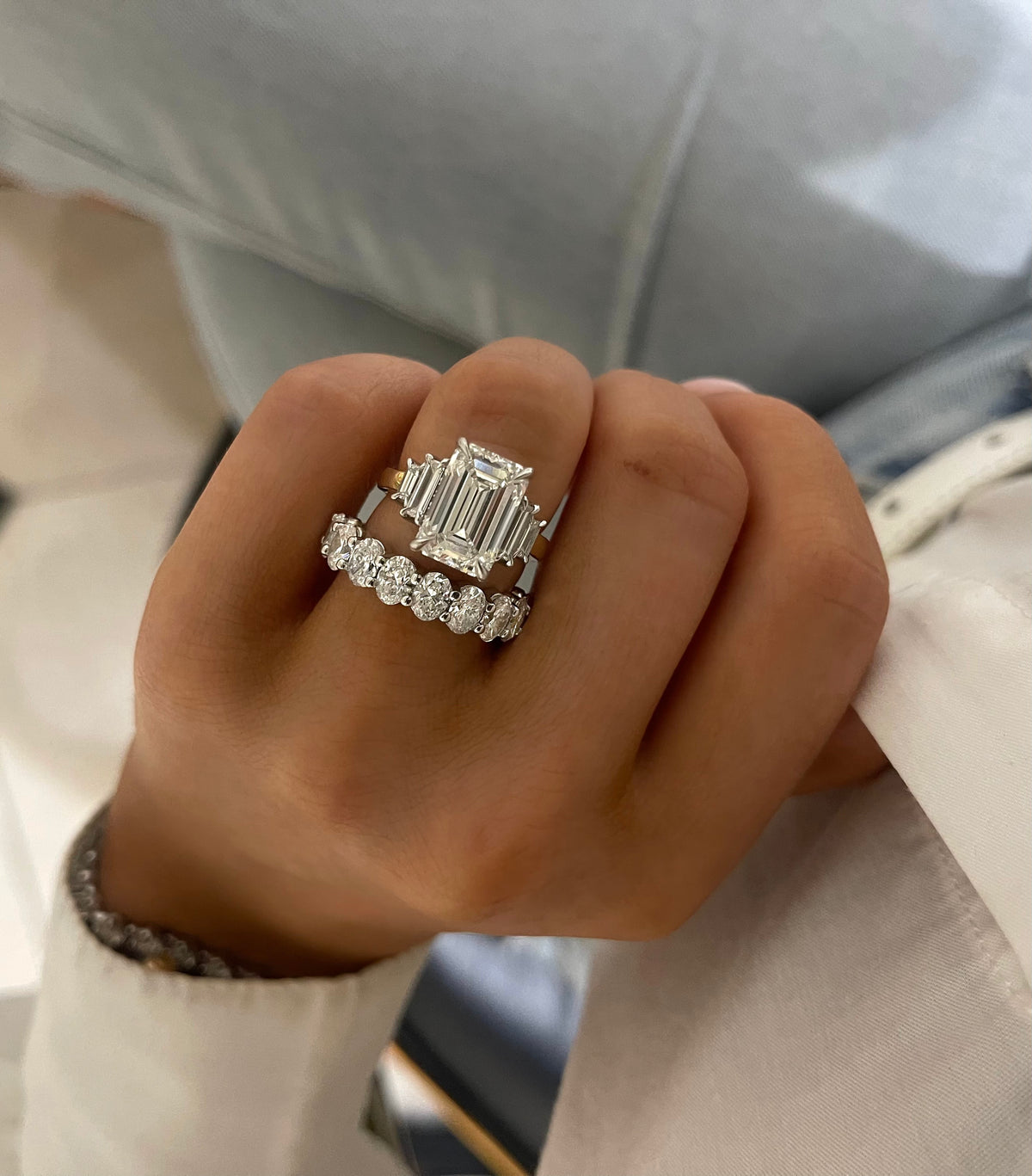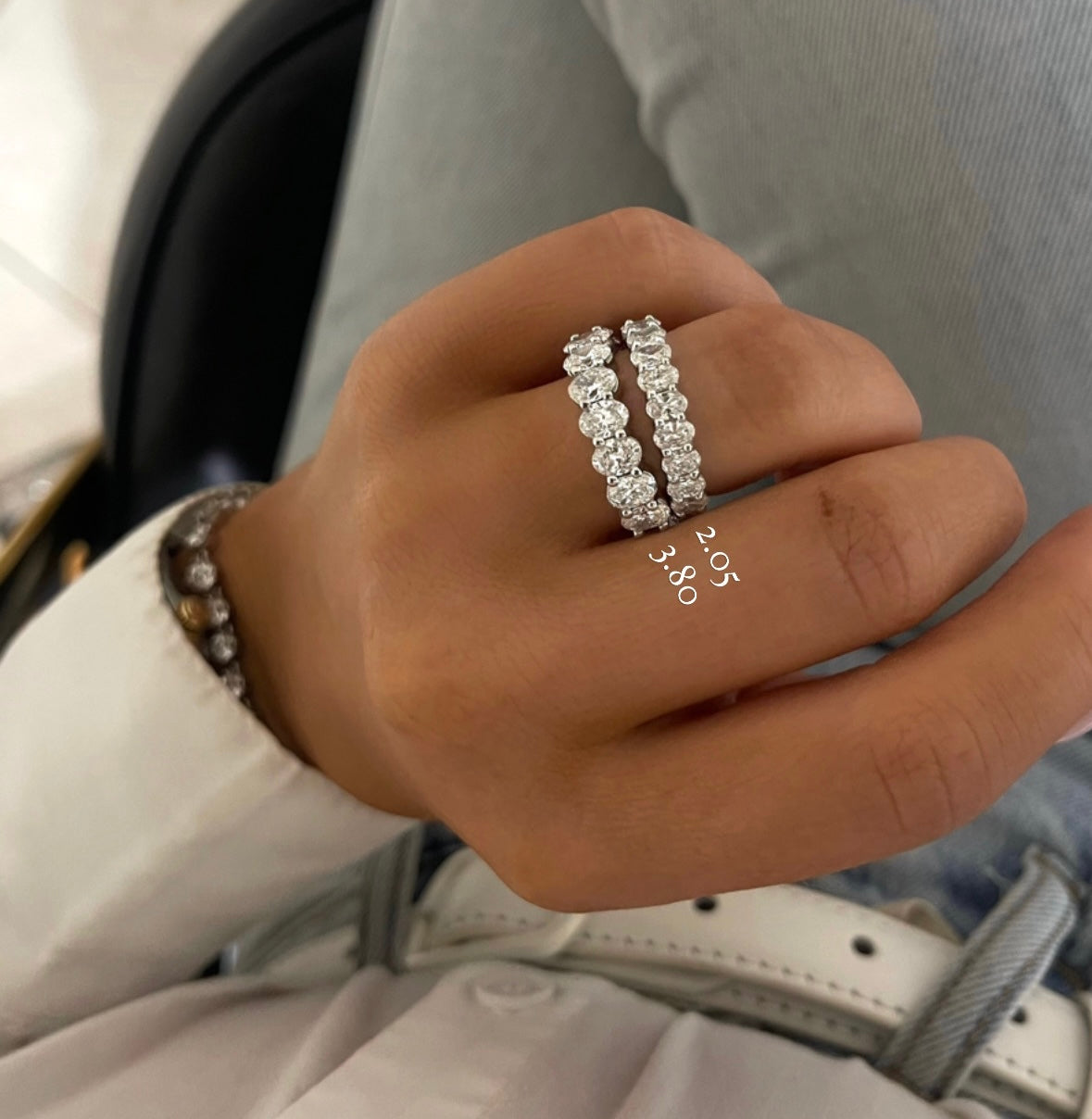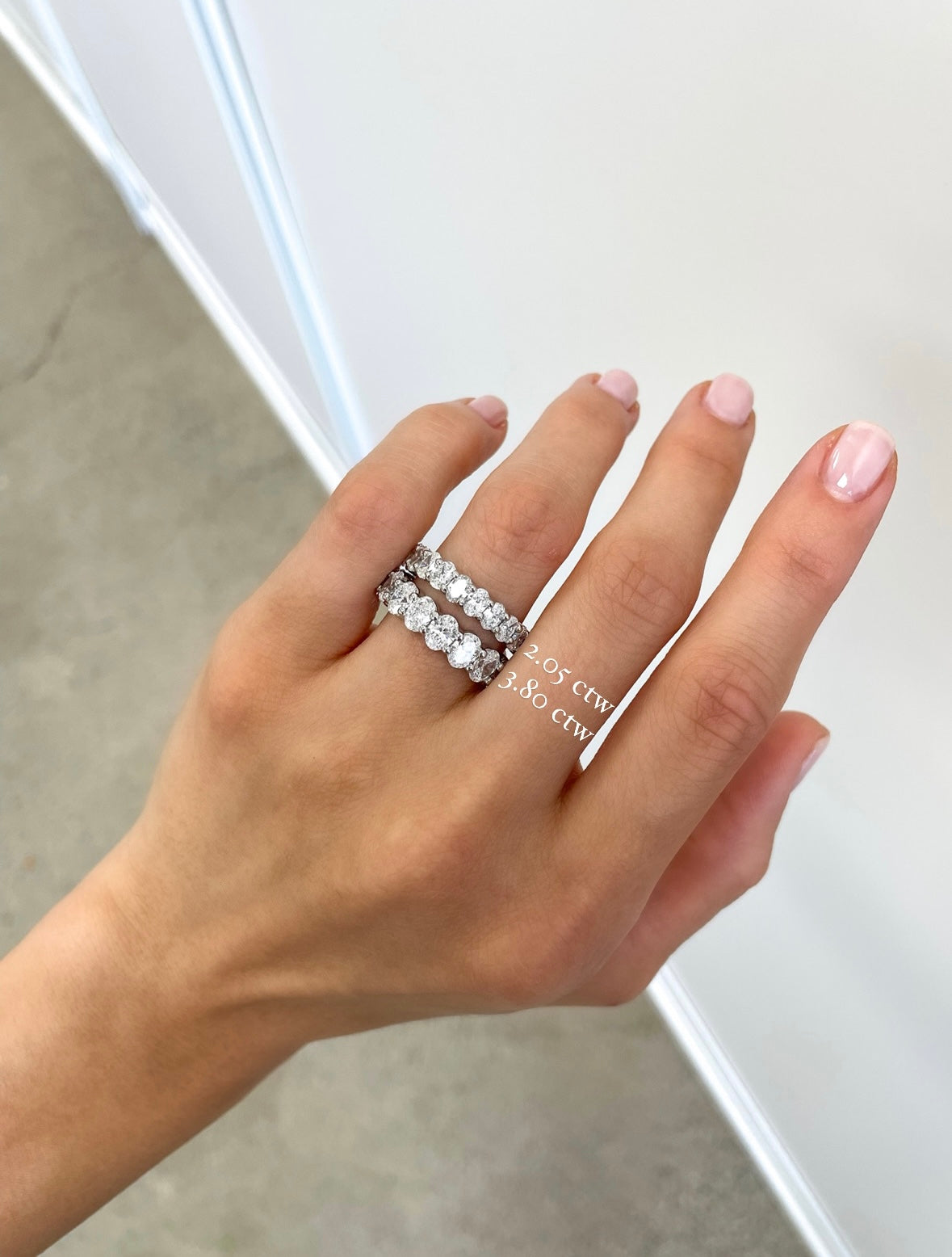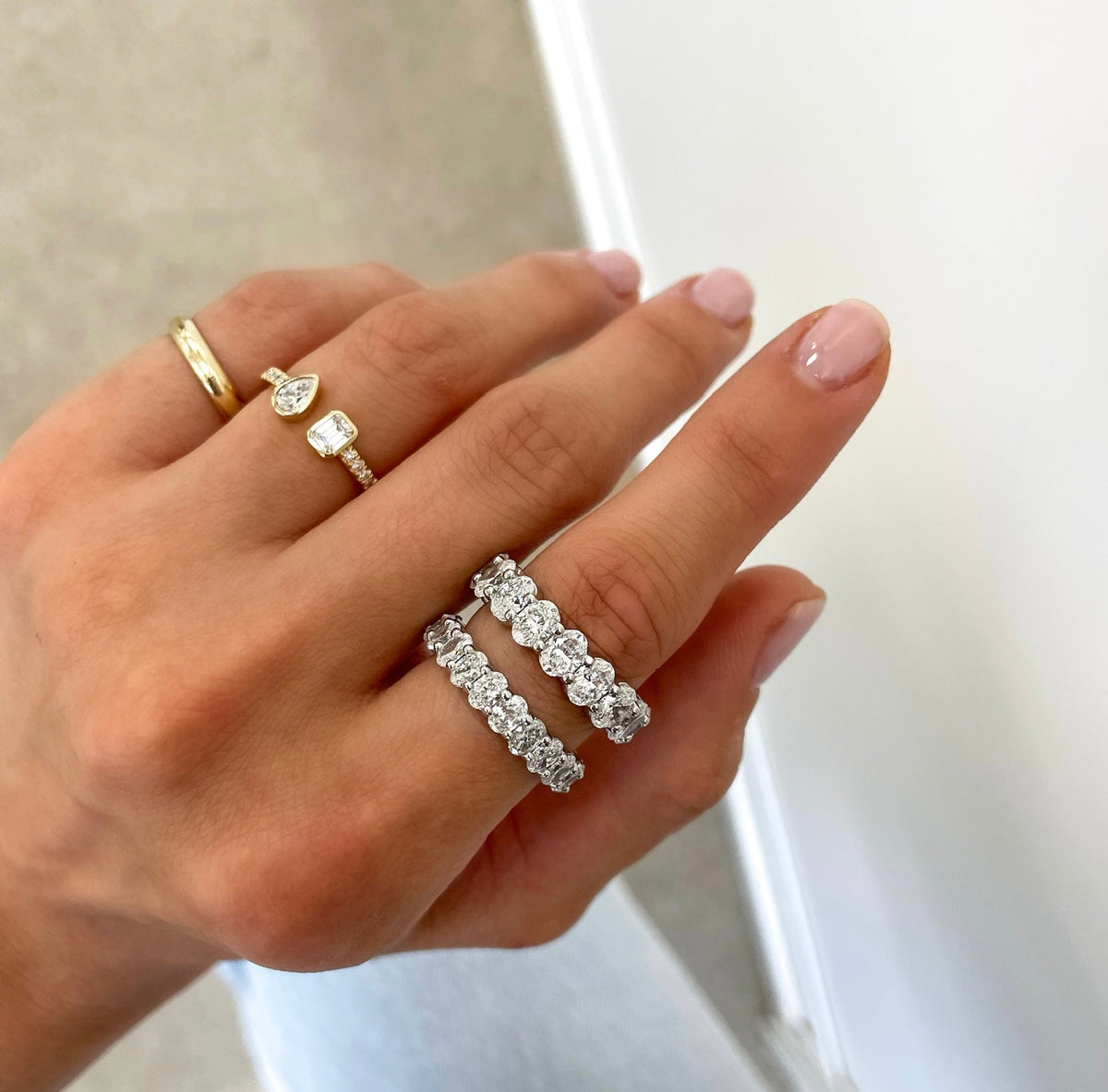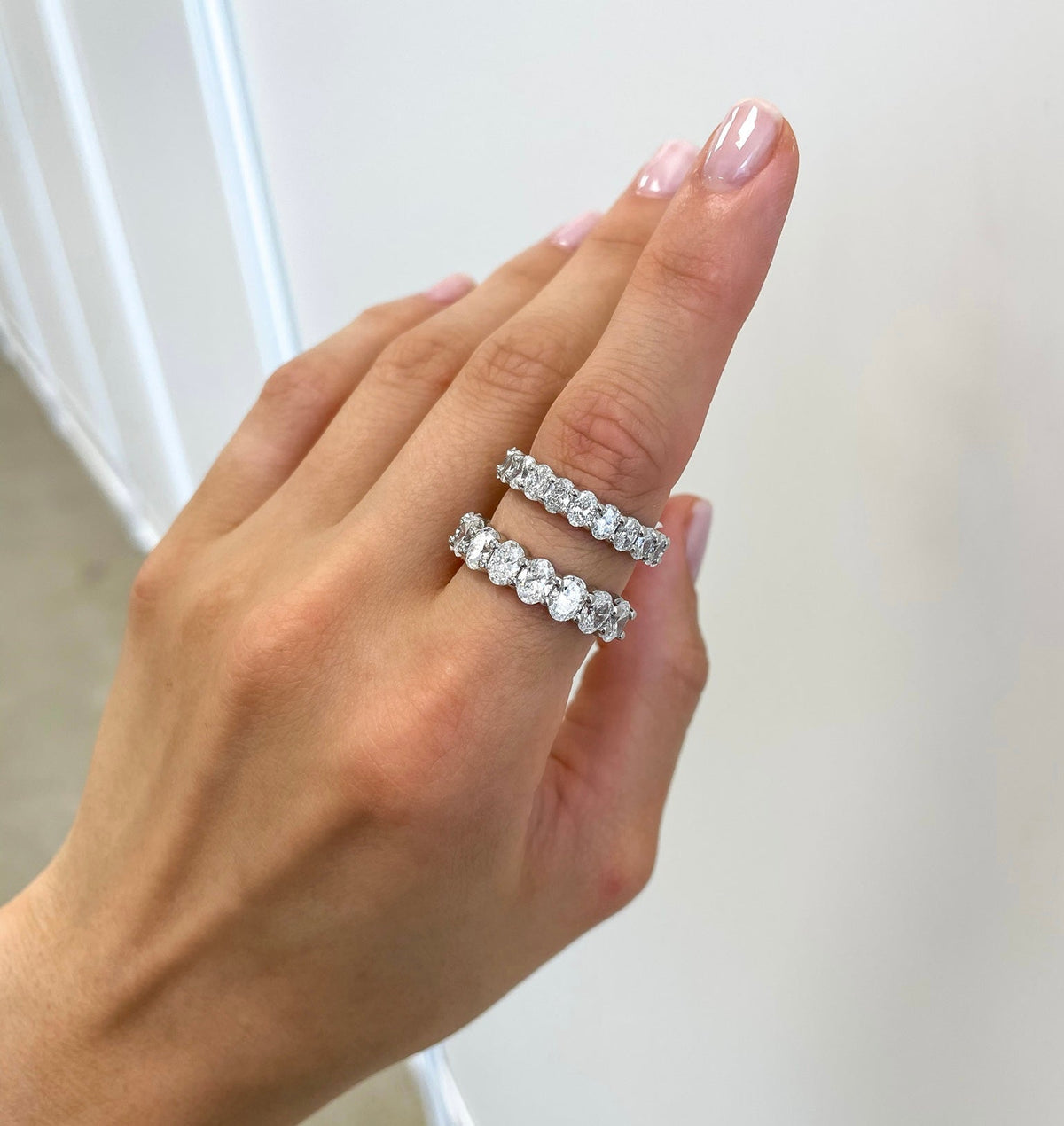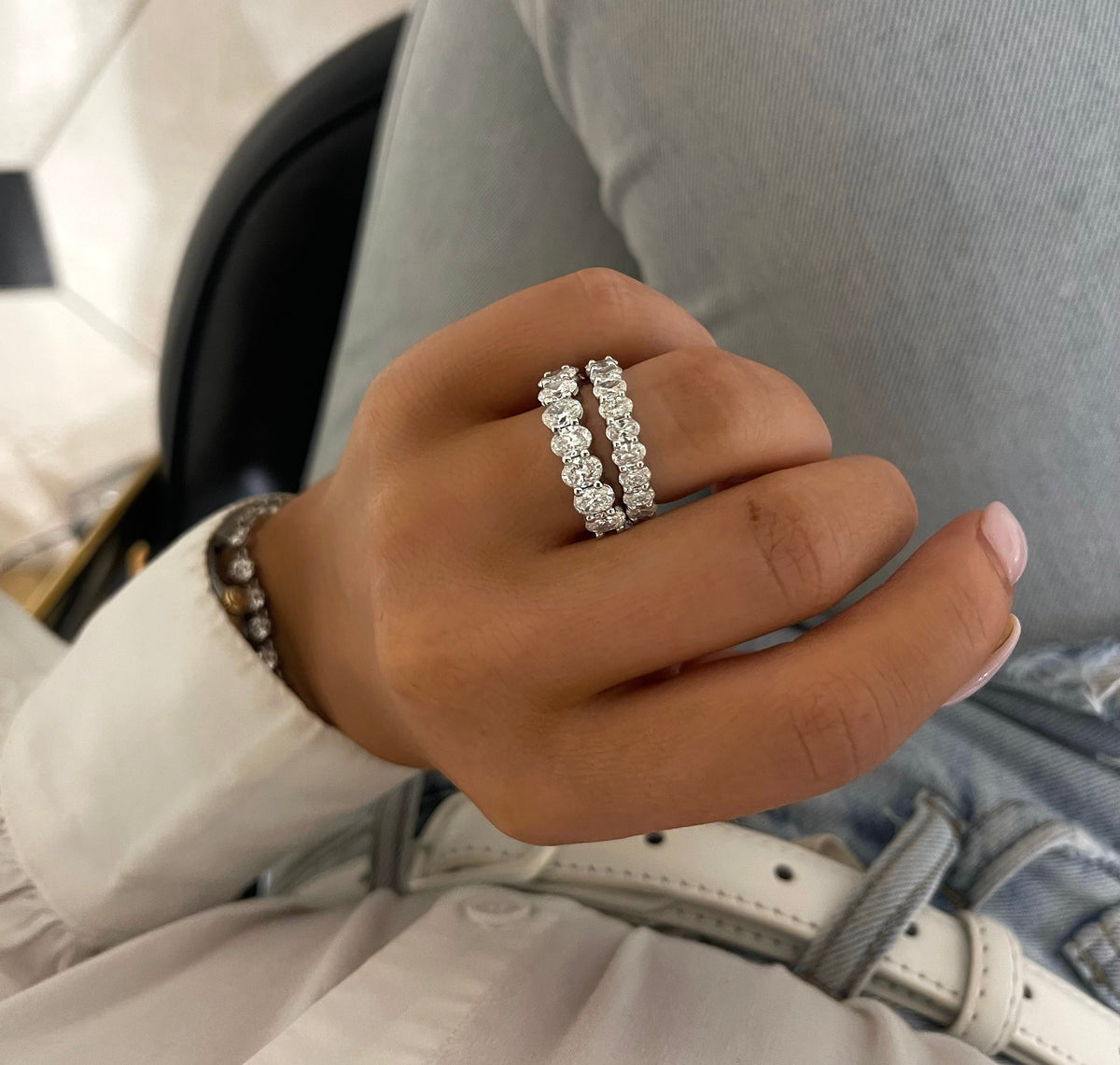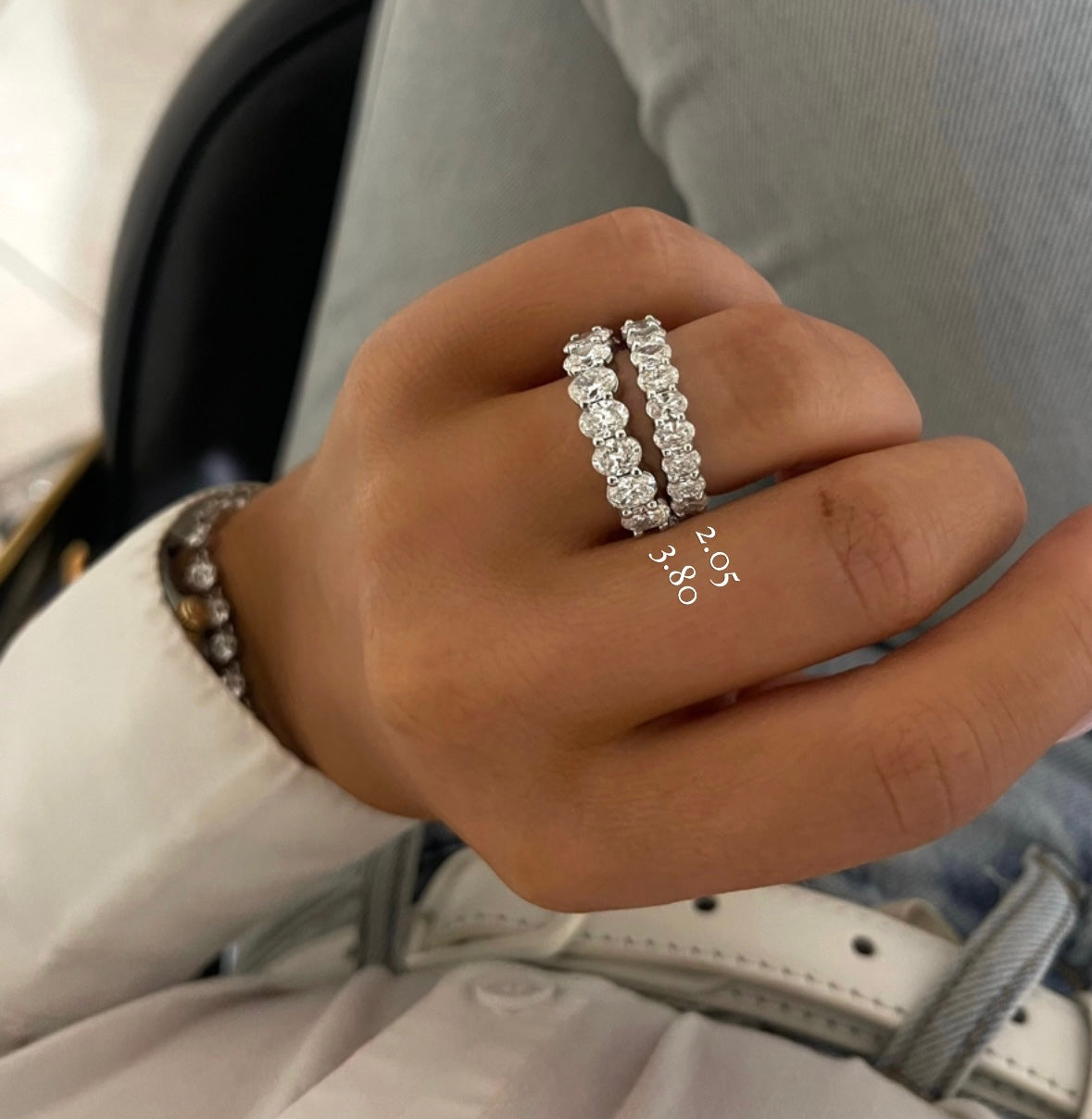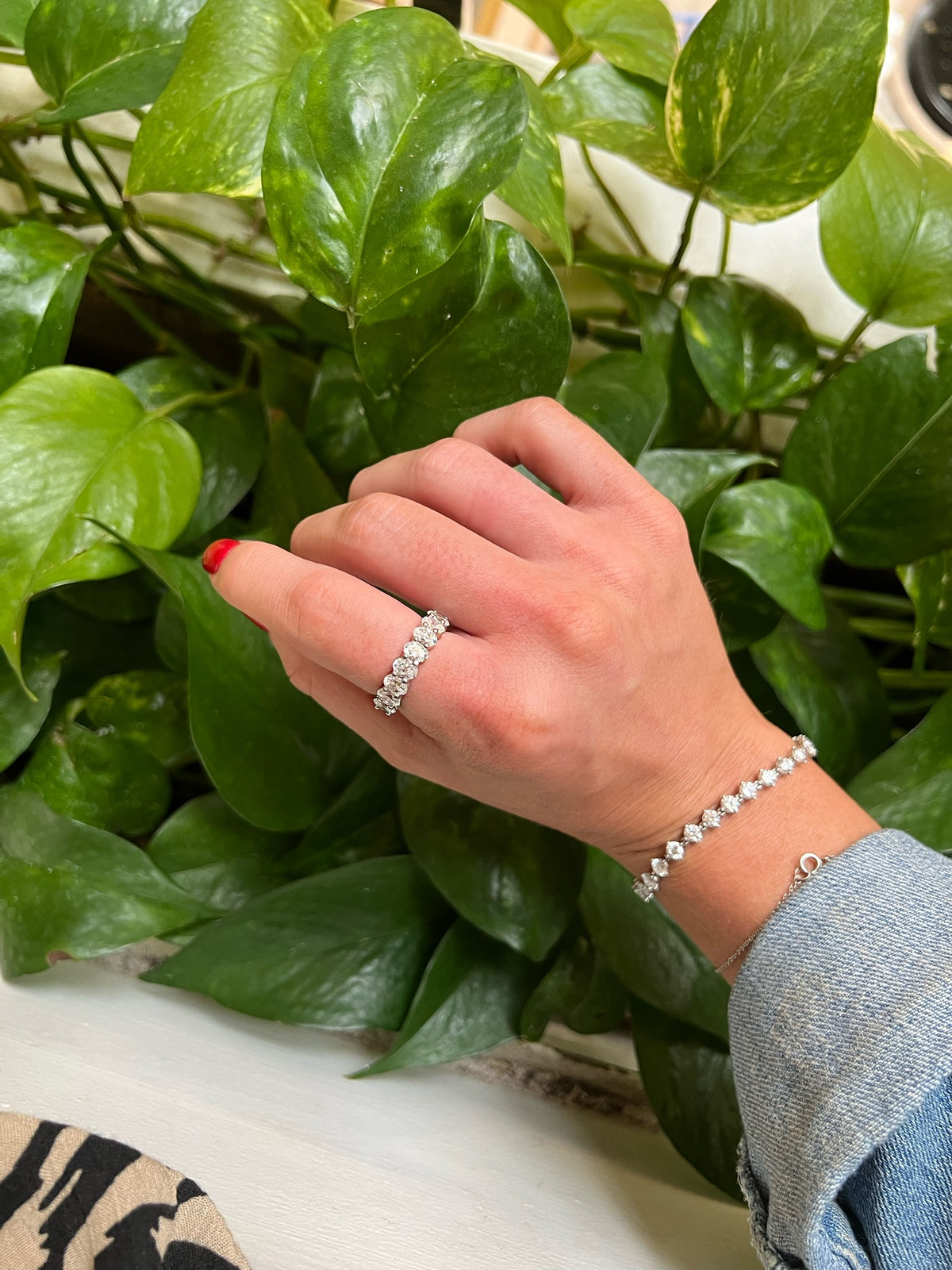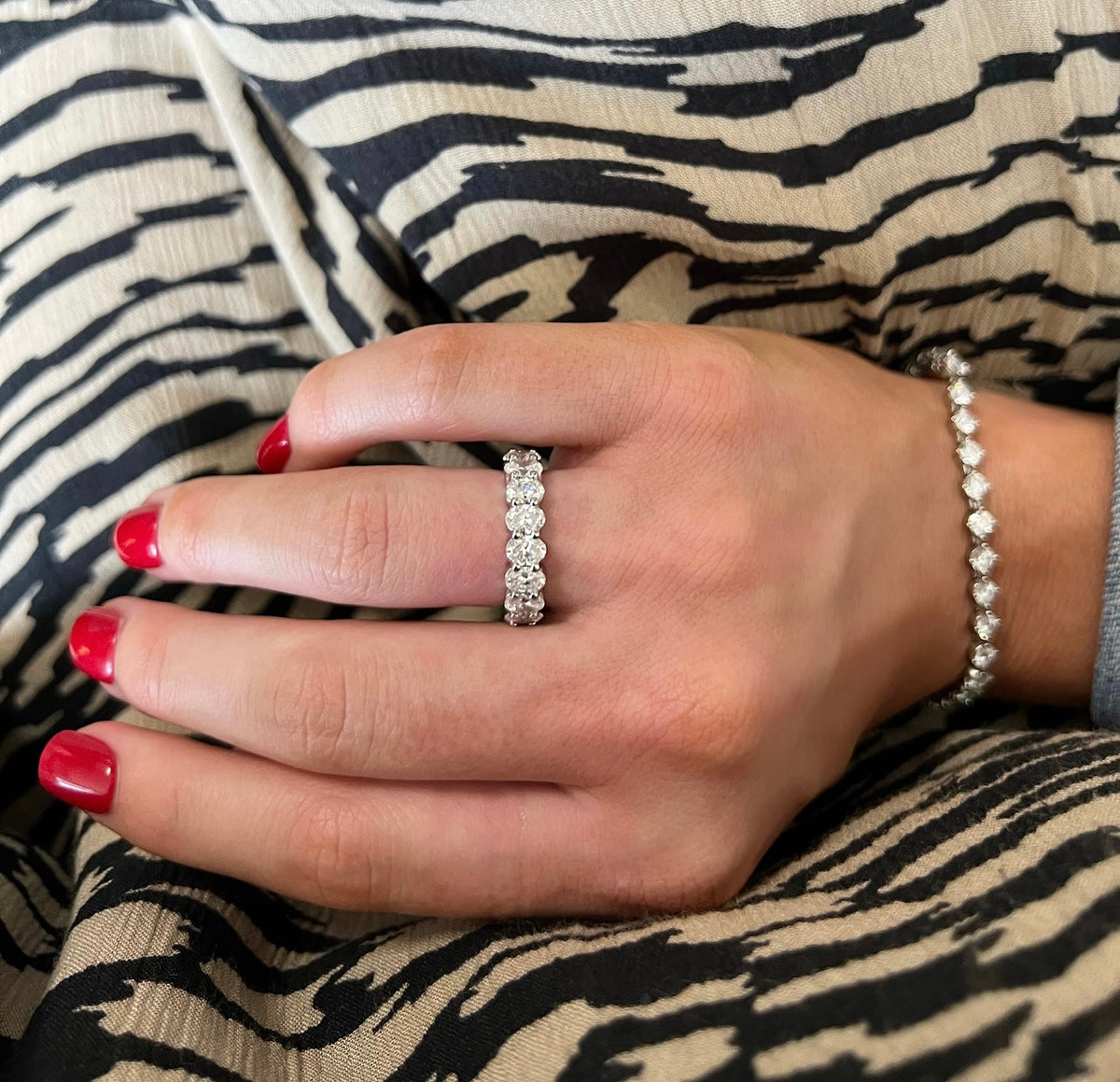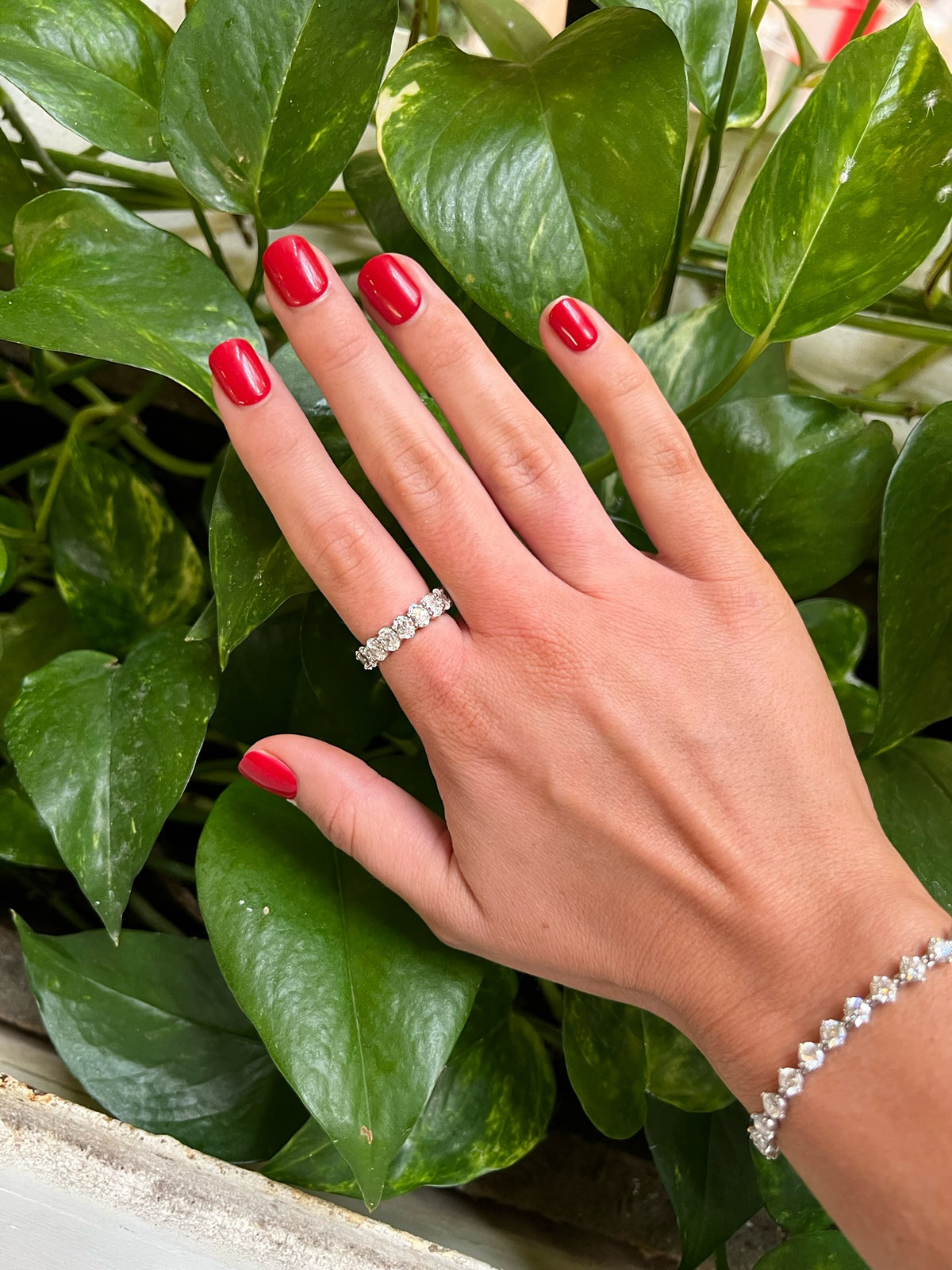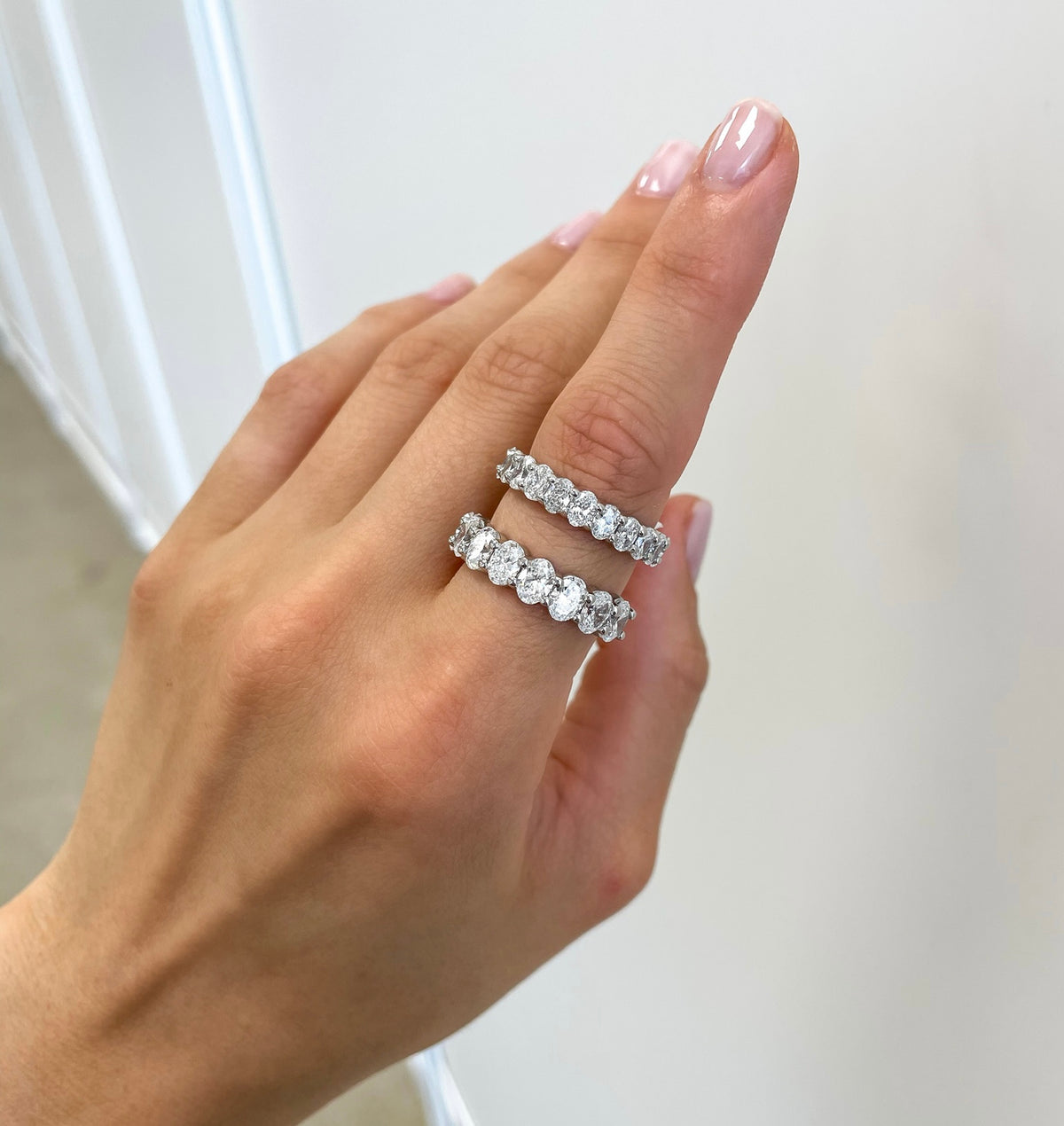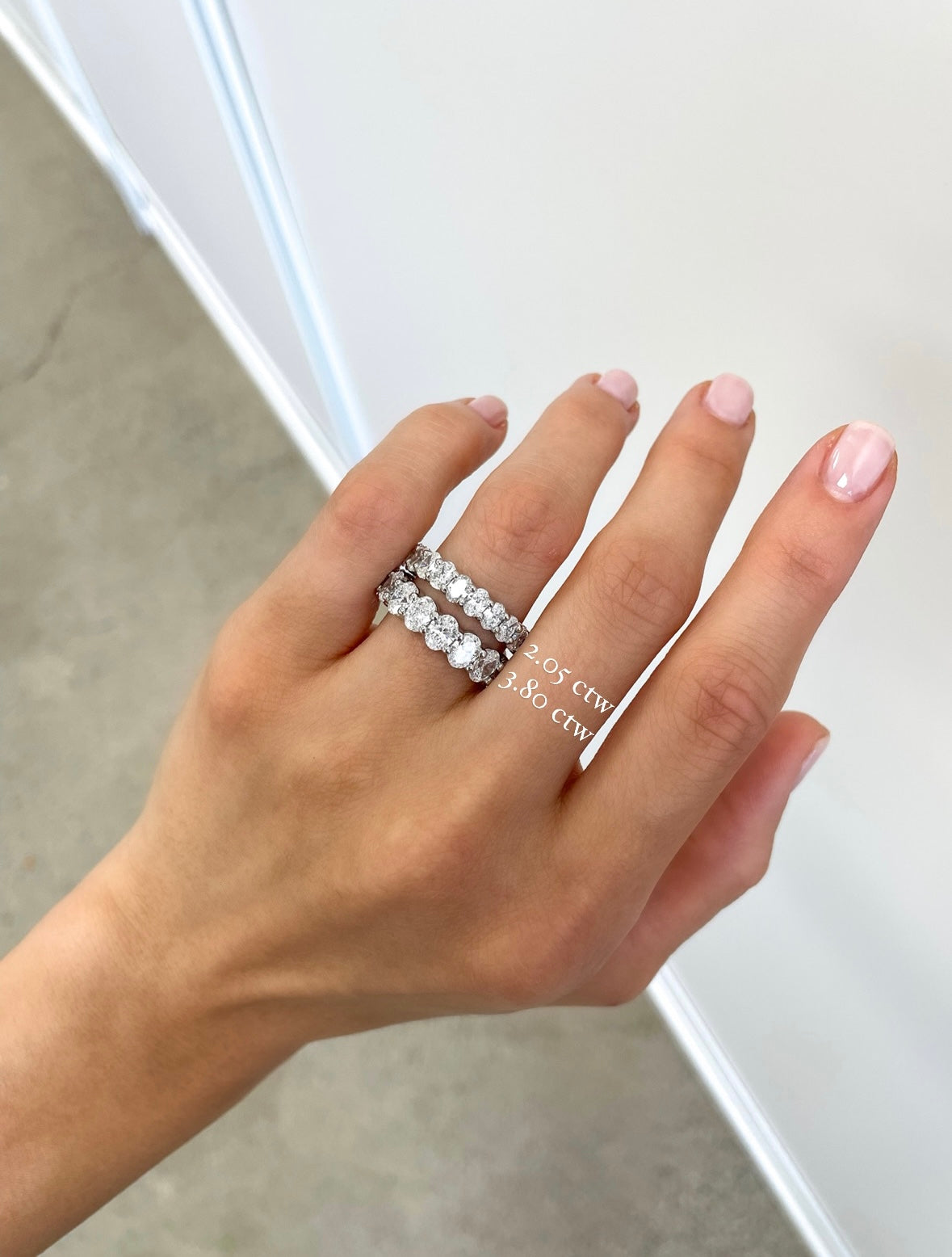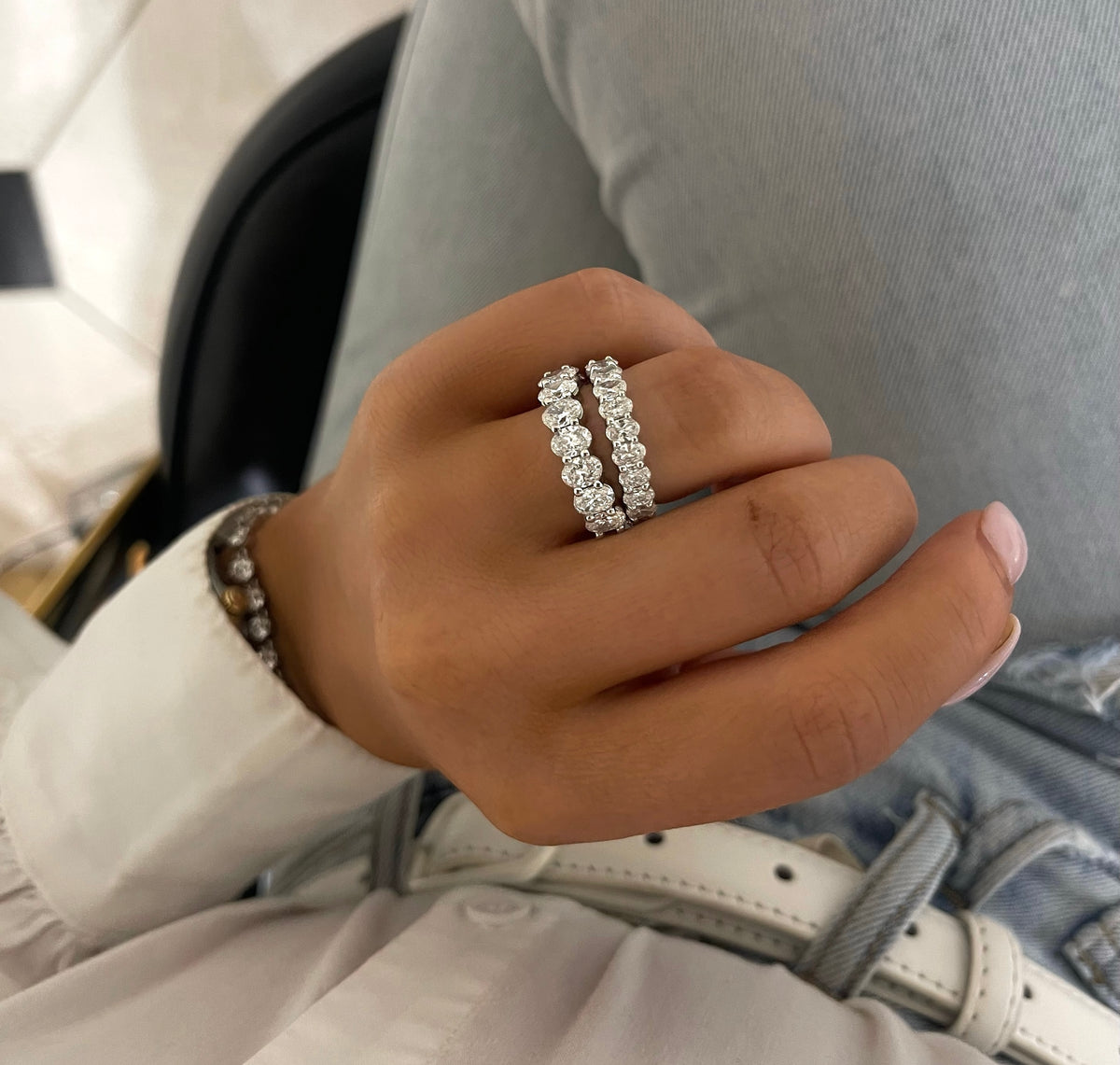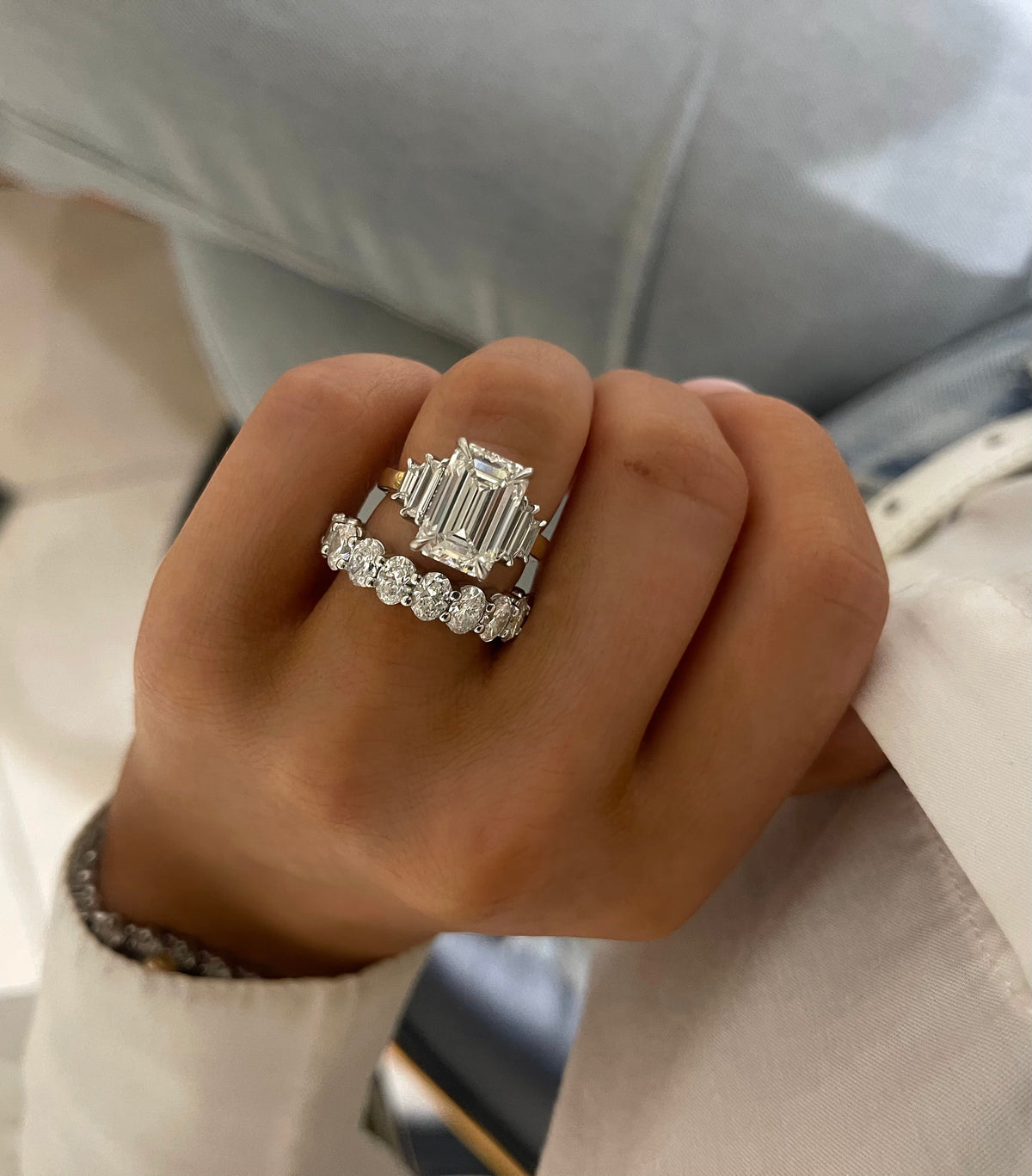 Scalloped Oval Diamond Band 3.80 ctw
Meet our gorgeous Scalloped Oval Cut Diamond Band- the band you just HAVE to have. A scalloped oval band is in Emily's top 5 MUST HAVE jewelry items.
For this flash sale, we are offering the Scalloped Oval Cut diamond band in our two most popular carat weights and your choice of natural and laboratory created diamonds. How does a flash sale work? We buy the diamonds in large quantities, which gives us major price breaks. We extend that discount to you. Once our initial quantities run out, we will still offer this item but at an increased price. INITIAL QUANTITIES SOLD OUT - NORMAL PRICING AS SHOWN.
3.80 ctw with Laboratory created diamonds: Normally $5800.  Flash Sale: $4990
3.80 ctw with natural diamonds: Normally $15800. Flash Sale: $13900
Each diamond in this band is carefully hand-selected for its exceptional quality, ensuring maximum sparkle and radiance. Crafted with utmost precision and attention to detail, our Scalloped Oval Cut Diamond Band is a versatile ring choice, allowing it to seamlessly complement an engagement ring, be worn alone or as a stacking band.
The diamonds go 3/4 around in a low profile setting, so even if the ring spins a bit it will still appear like the diamonds all the way around. We generally recommend 3/4 over eternity, because 3/4 can be resized down the road.
Due to the custom nature, this item is considered FINAL SALE. Once ordered, NO CANCELLATIONS can be made. Turnaround time is approximately 3-4 weeks from date of order. 
Metal Quality:
Platinum
14k White Gold
14k Yellow Gold
Diamond Quality:
approximately 3.80 ctw F- G, VS Natural Diamonds / each diamond is approximately .35 ct & ~5.40 mm tall 

approximately 3.80

 ctw F- G, VS 

Laboratory Grown Diamonds 

/ each diamond is approximately .35 ct & ~5.40 mm tall
 Other Details:
Diamonds featured 3/4 around the band
low profile band with shared prongs
Ask us a question