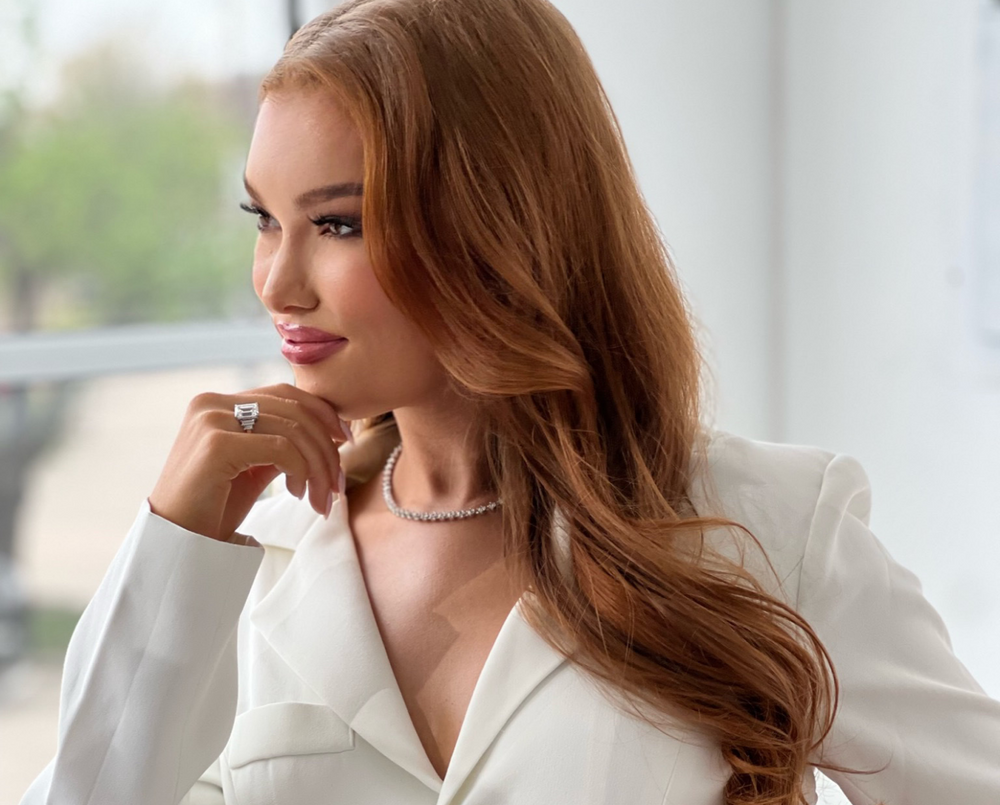 Happily Ever After Starts Here
Create the perfect custom ring for your fairytale ending. Our bespoke engagement rings are crafted with love and designed to last a lifetime.
Your Bespoke Design Process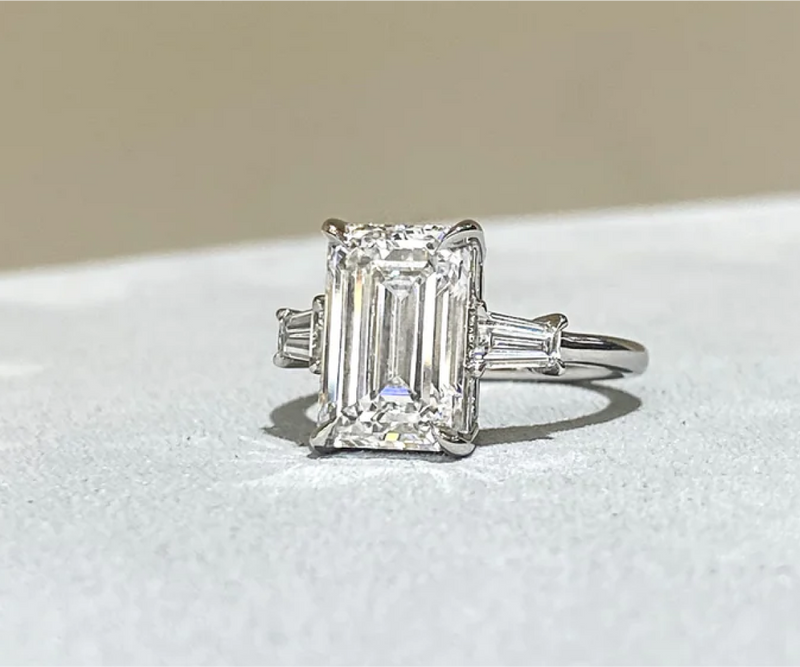 Connect With Your Bridal Concierge Expert
After completing a consultation request, a bridal specialist will reach out to you within 2 business days to talk details.
We'll discuss your preferences, style and budget to create a unique, custom engagement ring that perfectly embodies your love story.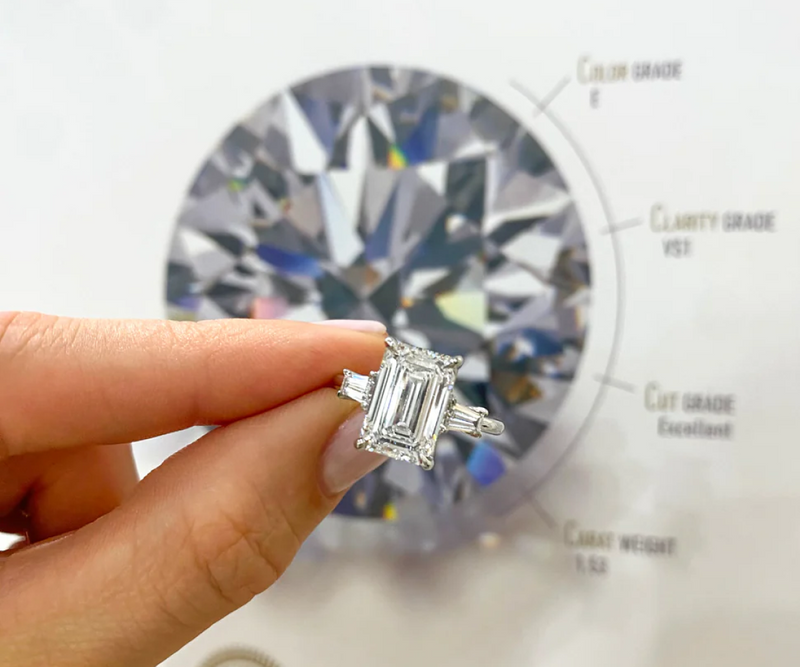 Choose Your Dream Diamond
Using our global network of leading diamond vendors, we will curate a handpicked selection of loose diamonds pricing tailored to you.
All diamonds are GIA-graded eye clean stones with dazzling clarity and no visible imperfections.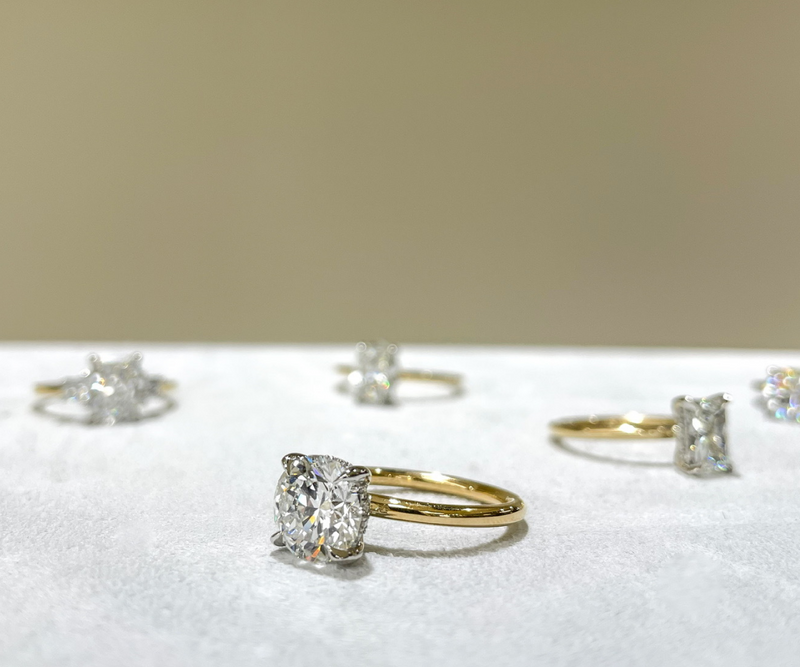 Select Your Setting
While most jewelry stores use pre-made settings, we do not. Every RW Fine setting is one of a kind, crafted specifically for each center stone.
We are meticulous in our measuring to ensure your diamond is set in a sleek, seamless and durable setting.

Say "I Do" to Your Design
Before we bring your vision to life, you will receive a 3D interactive rendering and PDF CAD of your personalized design to approve.
Once we have your sign-off, your ring will immediately go into production. Please note that the standard production time for most bespoke engagement rings is 3 weeks.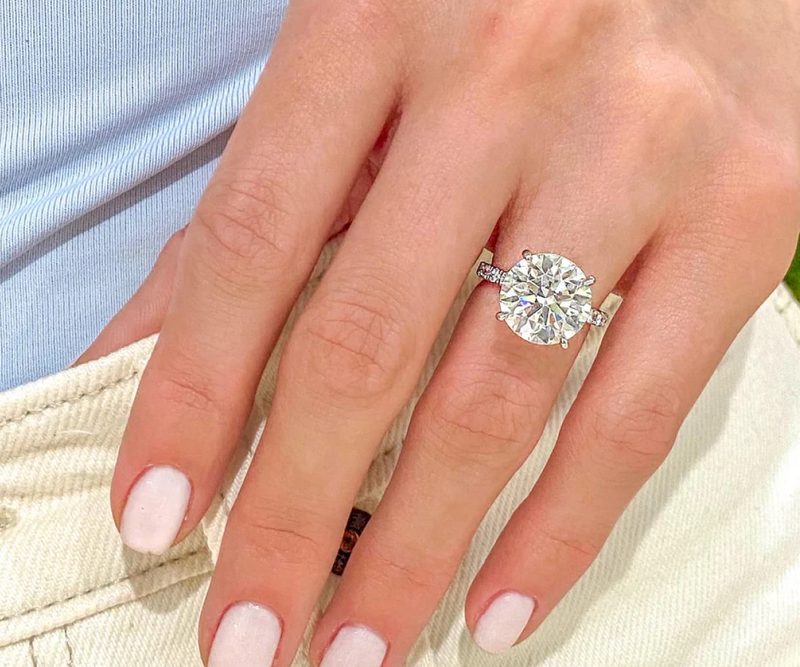 Your Perfect Piece is Ready to Enjoy!
It's time to pop the question!
Keep your newest heirloom in tip-top shape with complimentary ring cleanings and checkups at our Dallas showroom.
Start Forever With RW Fine
The VIP Treatment

From the first sketch to the final product, we work closely with you to create a piece that is a true celebration of the happiest moment of your life.

Premium Quality Craftsmanship

When it comes to your design, perfection is the only option. Your custom piece is meticulously crafted to exceed your expectations.

Only The Brightest Diamonds

Every RW Fine engagement ring uses certified eye clean diamonds that meet our rigorous standards for clarity, ensuring a flawless sparkle.

Concierge Services

Your satisfaction is so important to us. If you have any questions or concerns, our experienced team is here to help!

A Perfect Fit, Guaranteed

If you need it, your first resizing is on us. We want everything about your special day to feel right, especially your engagement ring!

Complimentary Cleanings

Keep forever looking as good as new. Drop by our Dallas showroom and we'll happily clean and inspect your jewelry—free of charge.
My fiancé and I worked with the RW staff to create my dream engagement ring. We were blown away with the quality of work. Can't recommend them enough!
— Marley M.
My fiancé chose RW Fine to design my engagement ring. I find myself staring at it multiple times a day. Their communication was 10/10 and so was their expertise.
— Heather W.
I worked with RW Fine to design my anniversary ring which was the best experience. All of their pieces are of the highest quality and so timeless.
— Holly S.
Get Inspired: Breathtaking Custom Designs
What is the custom engagement ring turnaround time?

Most jewelers utilize pre-made, mass produced settings. At RW Fine, every setting is custom made. Our standard production time is up to 4 weeks once the stone is chosen & the CAD design is approved; however, we can rush for a 3 week production time ($150 fee). Do keep in mind that the production timeline does not start until you have approved your custom design rendering.
What payment methods do you accept for bespoke engagement rings?

We accept payments via wire, ACH and personal check. We can accept credit cards for orders under $10,000 for an additional fee. After you select a diamond, we require a minimum deposit of 50% down within 2 business days to hold your stone. Do keep in mind that we require that the ring is to be paid in full before we deliver, ship, or call for pickup. Deposits are non-refundable. We do not offer financing options at the moment. We aim to have as competitive pricing as possible, which does not leave room in our margin for finance fees.
What is the process for viewing diamonds?

Using our extensive connections with top quality diamond manufacturers & site-holders worldwide, we will curate a handpicked selection of loose diamonds tailored to your needs to view virtually or in store. We only source certified eye clean stones that we would personally wear. The sourcing timeline will depend on the complexity of your diamond request such as color, shape, the 4 C's, rarity. We recommend starting the diamond searching process 8 weeks before you need a ring in hand.
Do you only work with mined diamonds?

No, we happily work with lab grown diamonds as well.
Do you offer repairs if something happens to my ring?

We do offer complementary repairs if we deem the situation to be a manufacturing issue. We are capable of assessing whether or not a ring has been damaged from daily wear and tear and in that case would not qualify for a complementary repair. Because all of our rings are handmade rather than mass produced, we rarely have customers run into issues of any kind with our custom settings.
Do you accept refunds on bespoke engagement rings?

A bespoke ring is tailored to every one of our clients. We do not accept refunds, exchanges, or cancellations during the creation period or after you have received your ring. Deposits are non-refundable.
Are your diamonds ethically sourced?

We work with diamond suppliers whom are compliant with the Kimberley Process and only provide conflict-free diamonds. Learn more about the Kimberley Process at www.kimberleyprocess.com
How do I insure my ring?