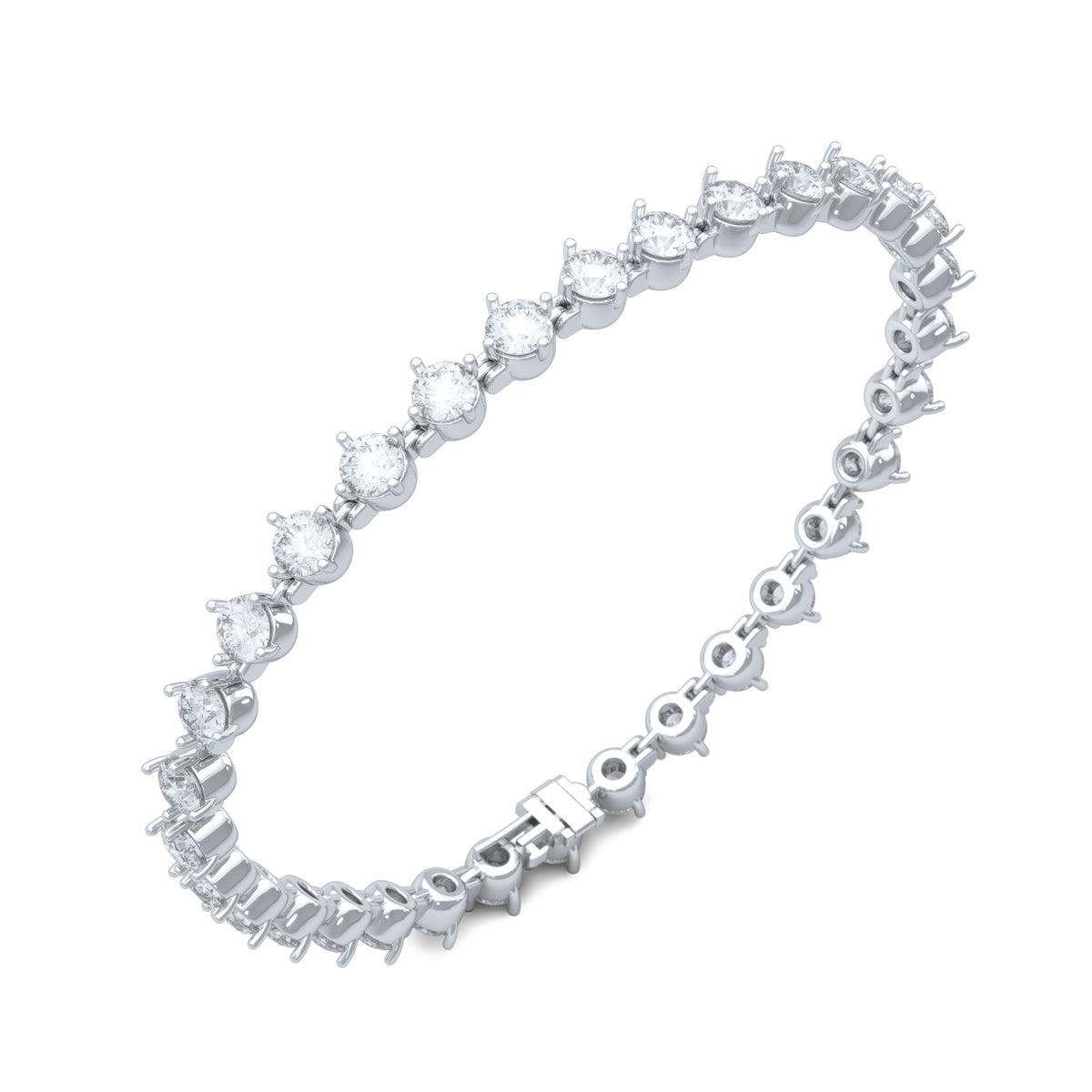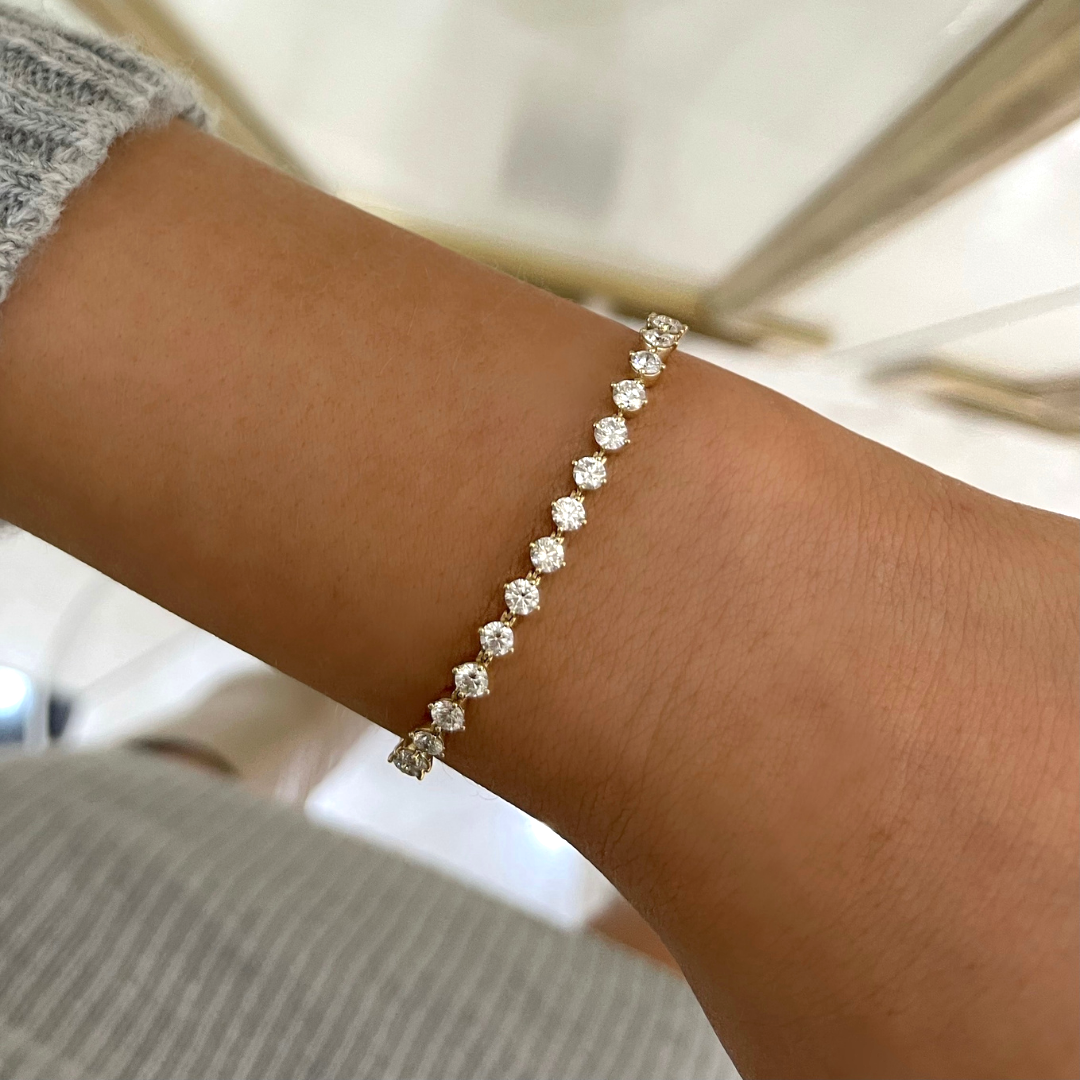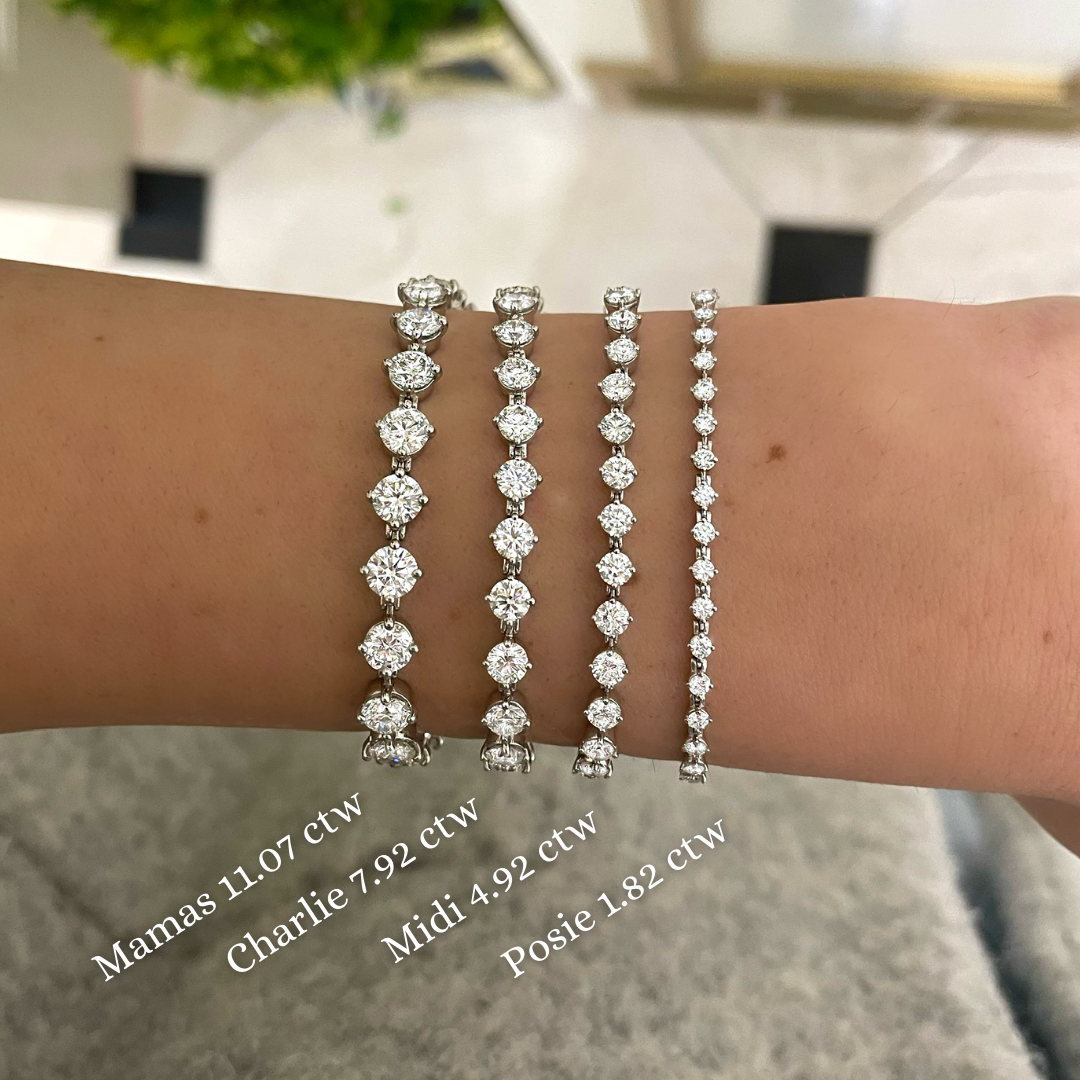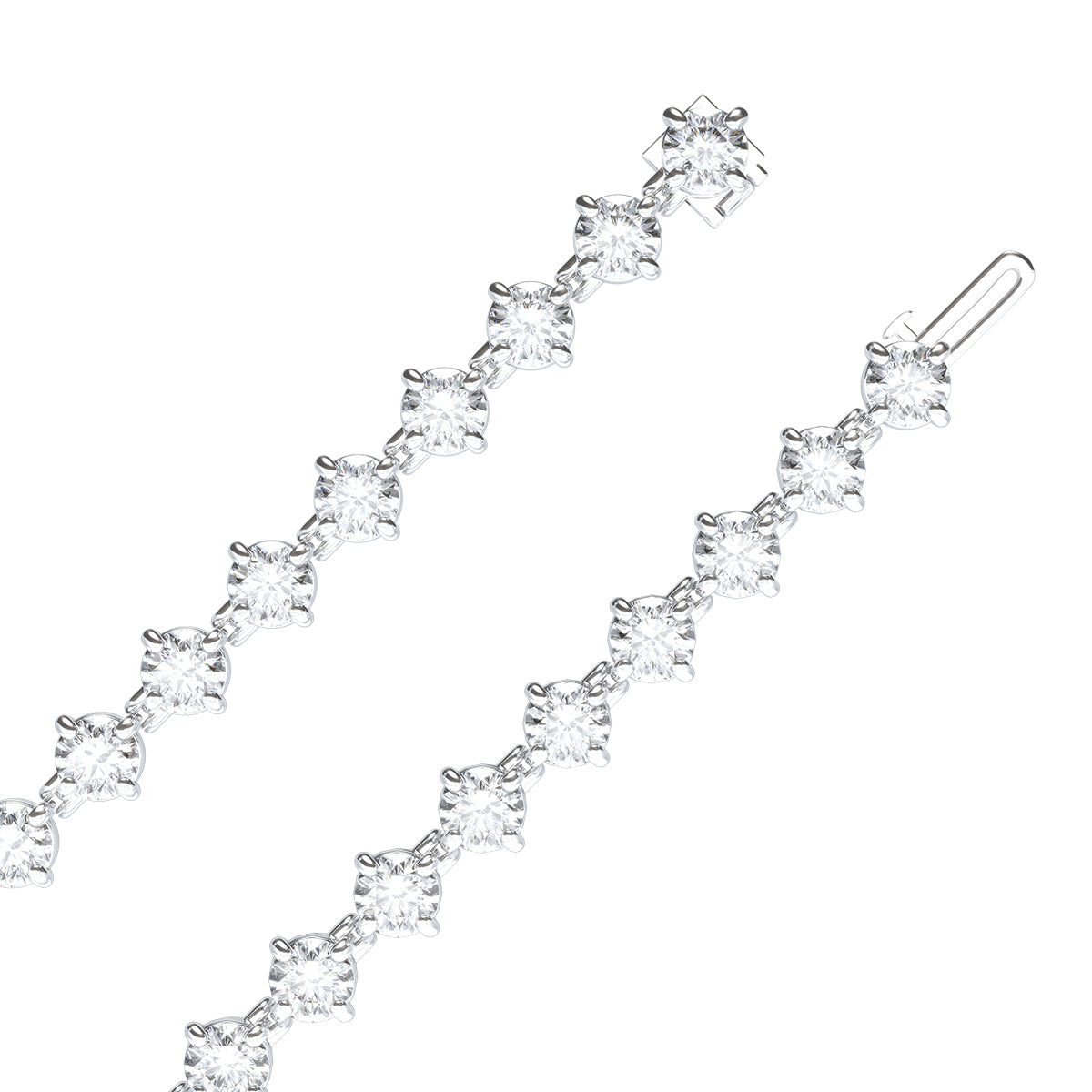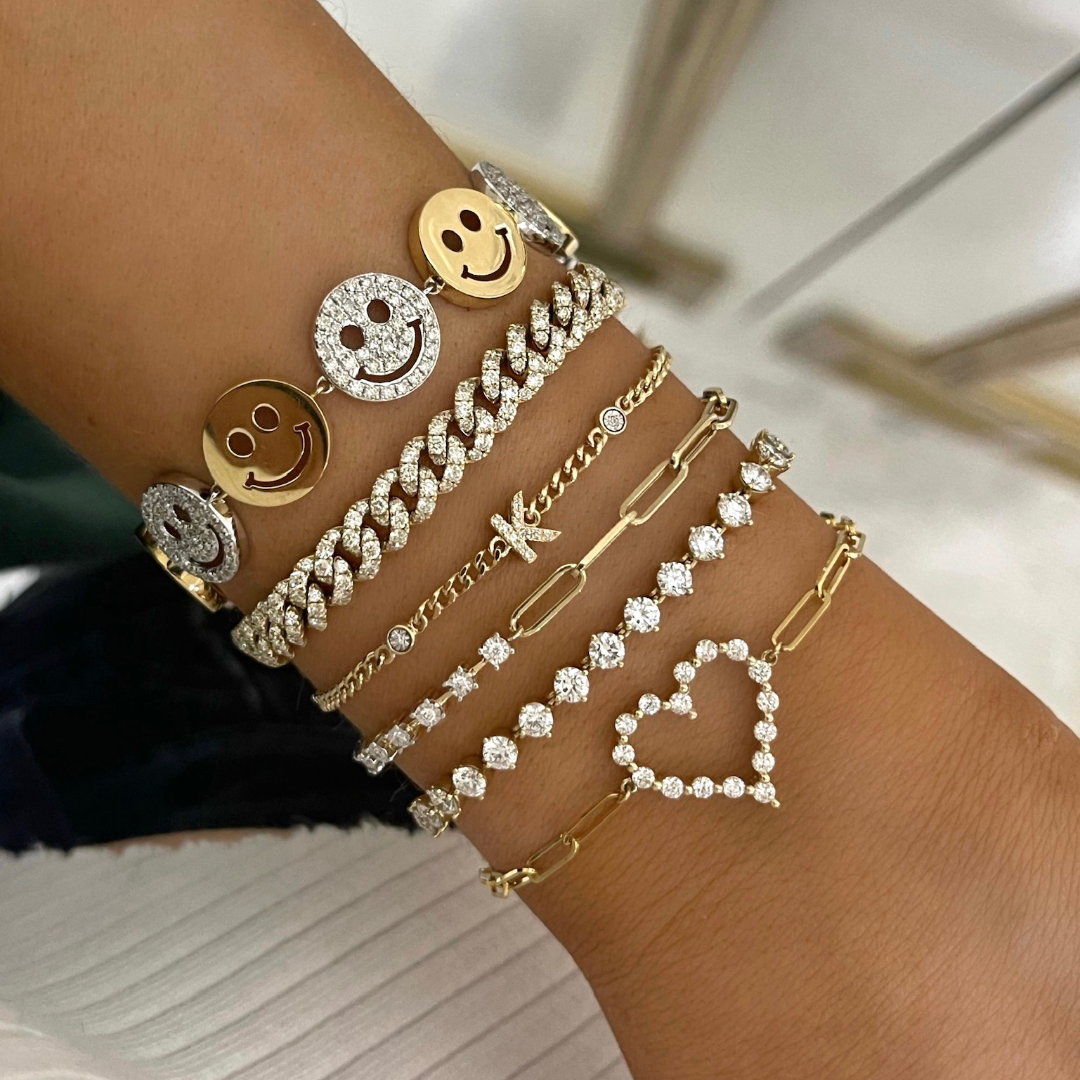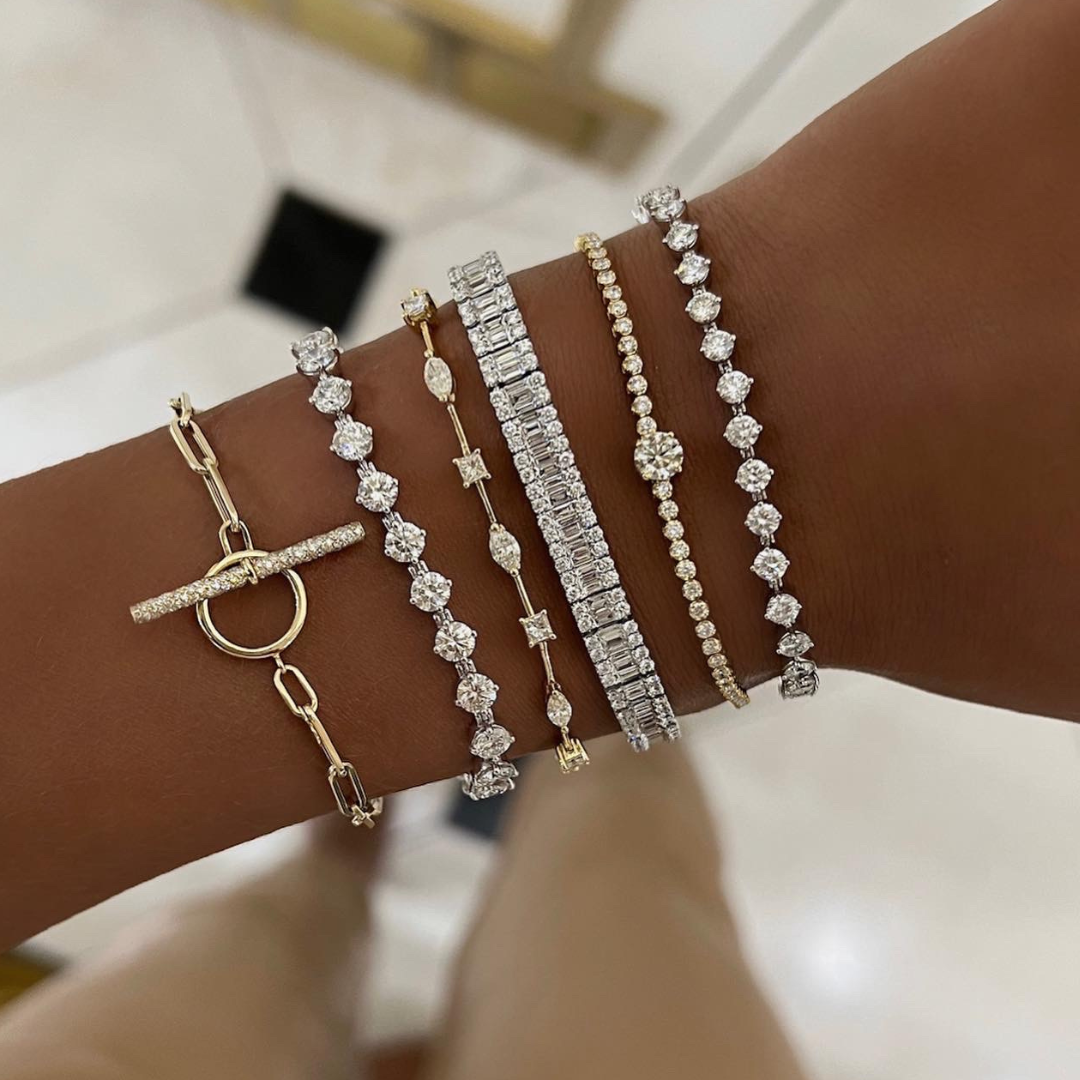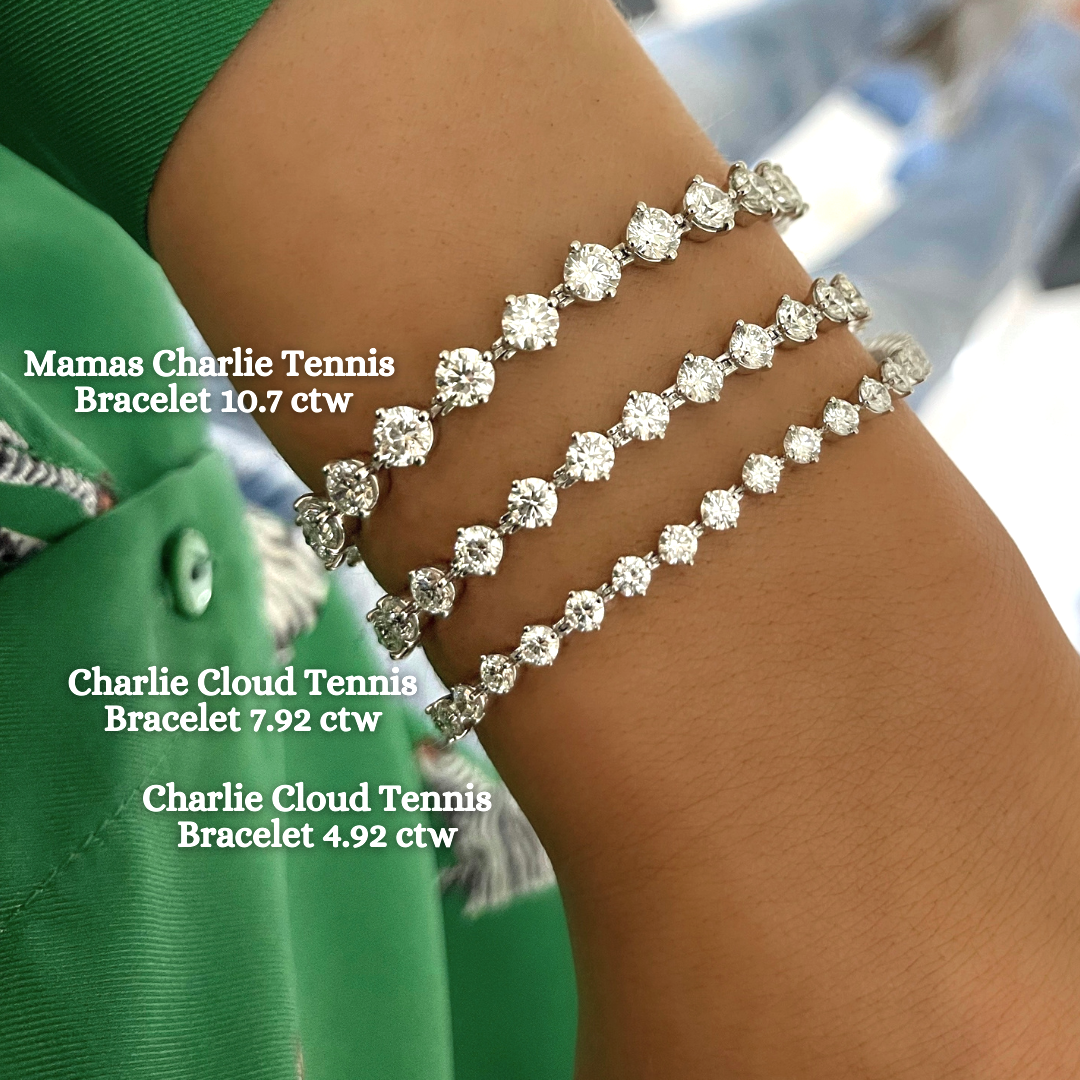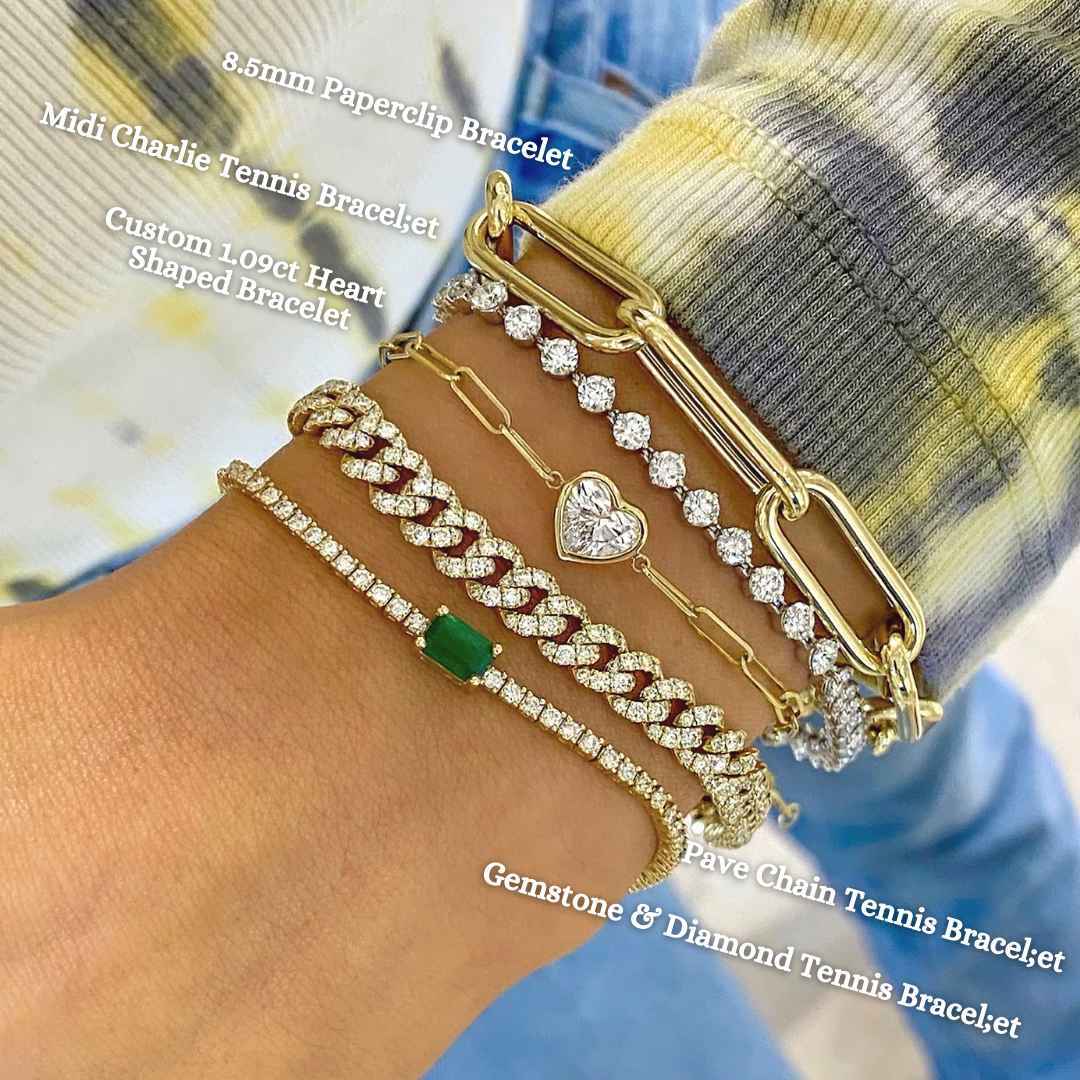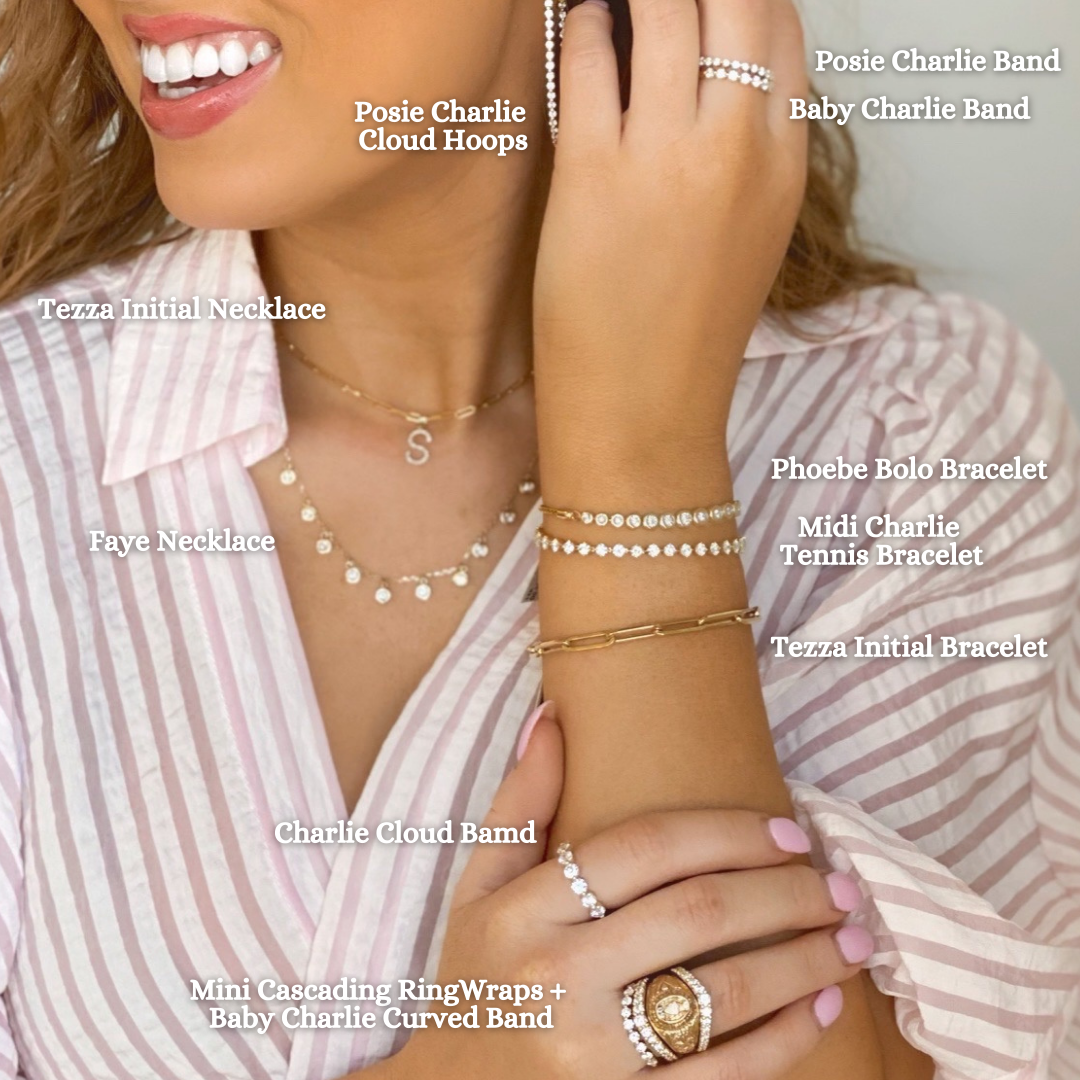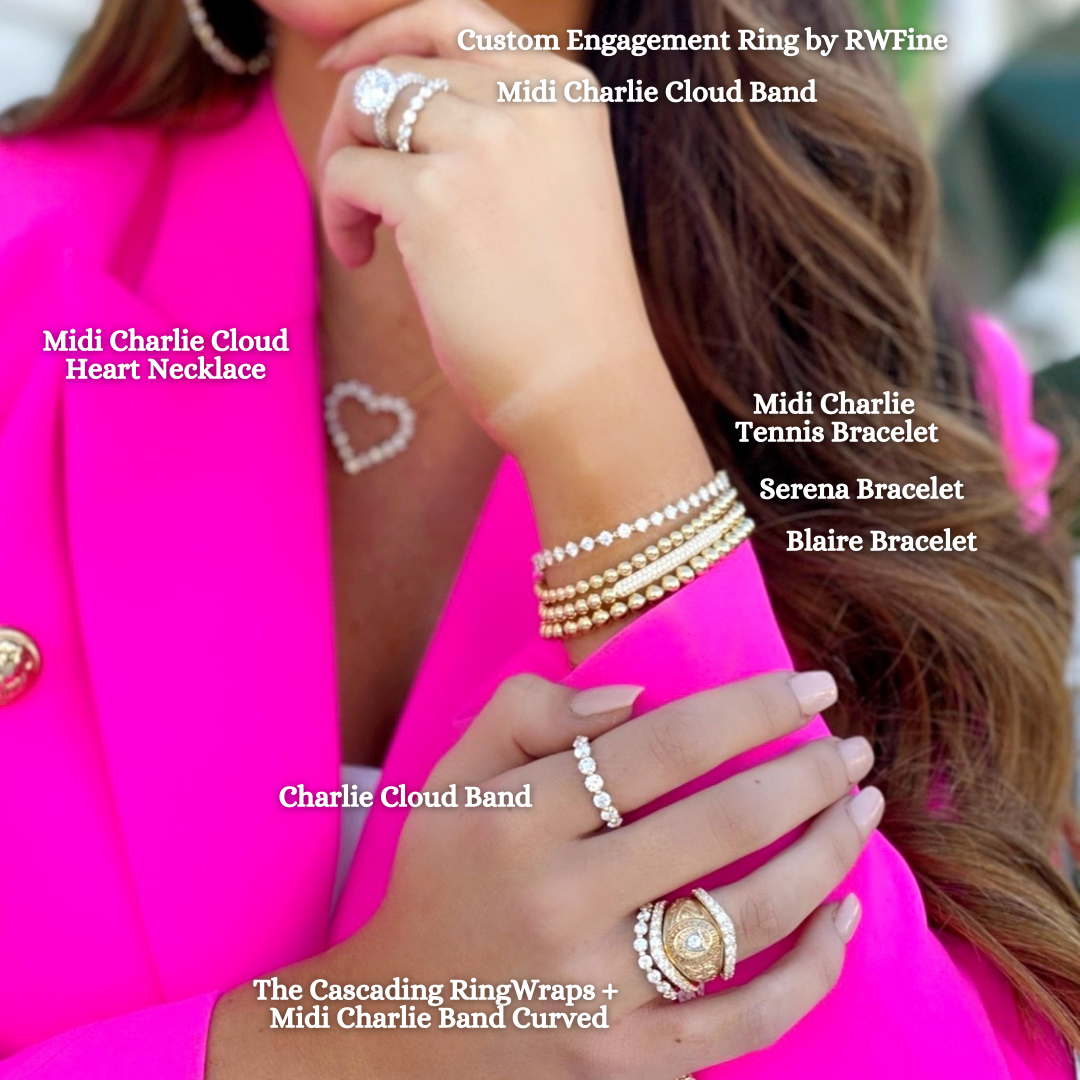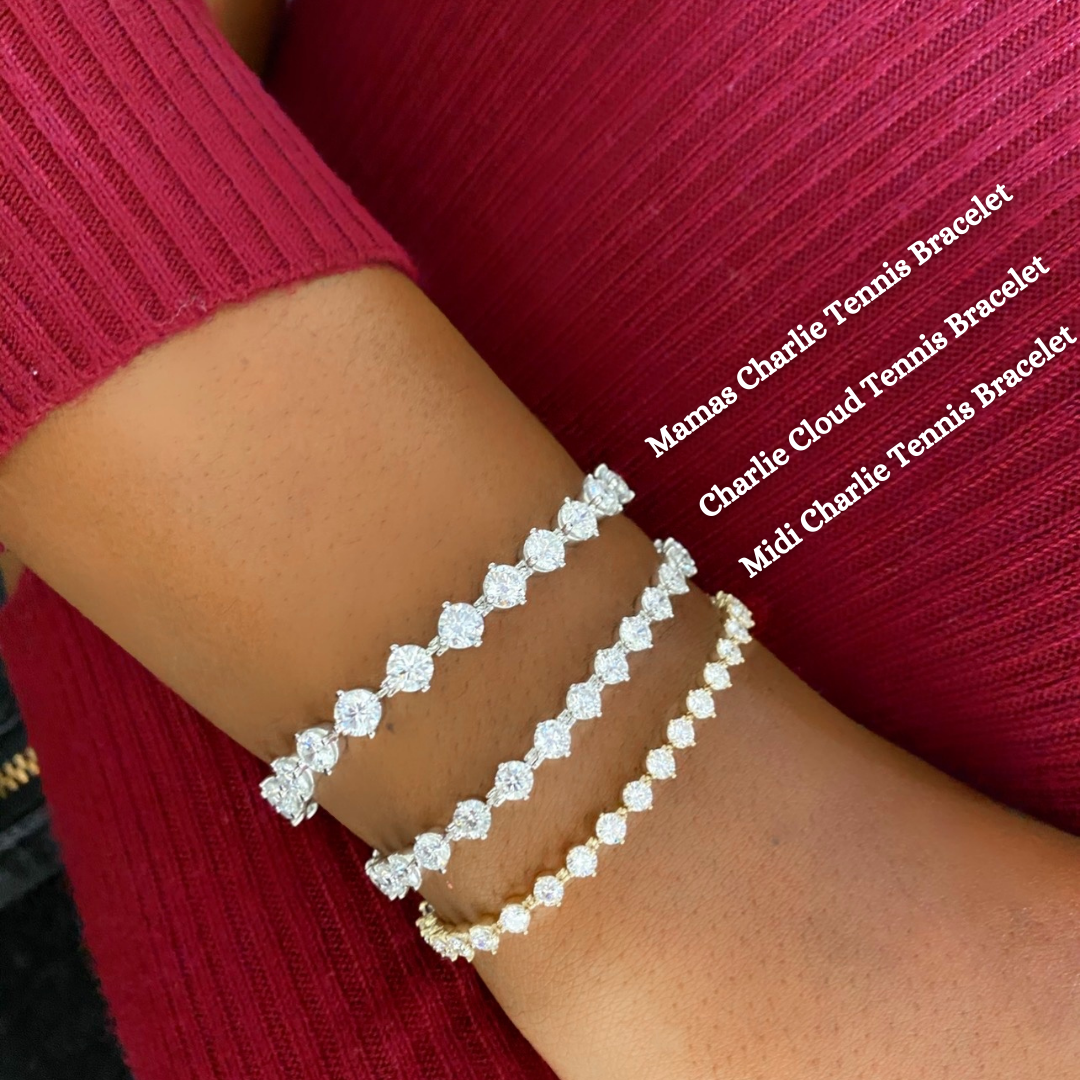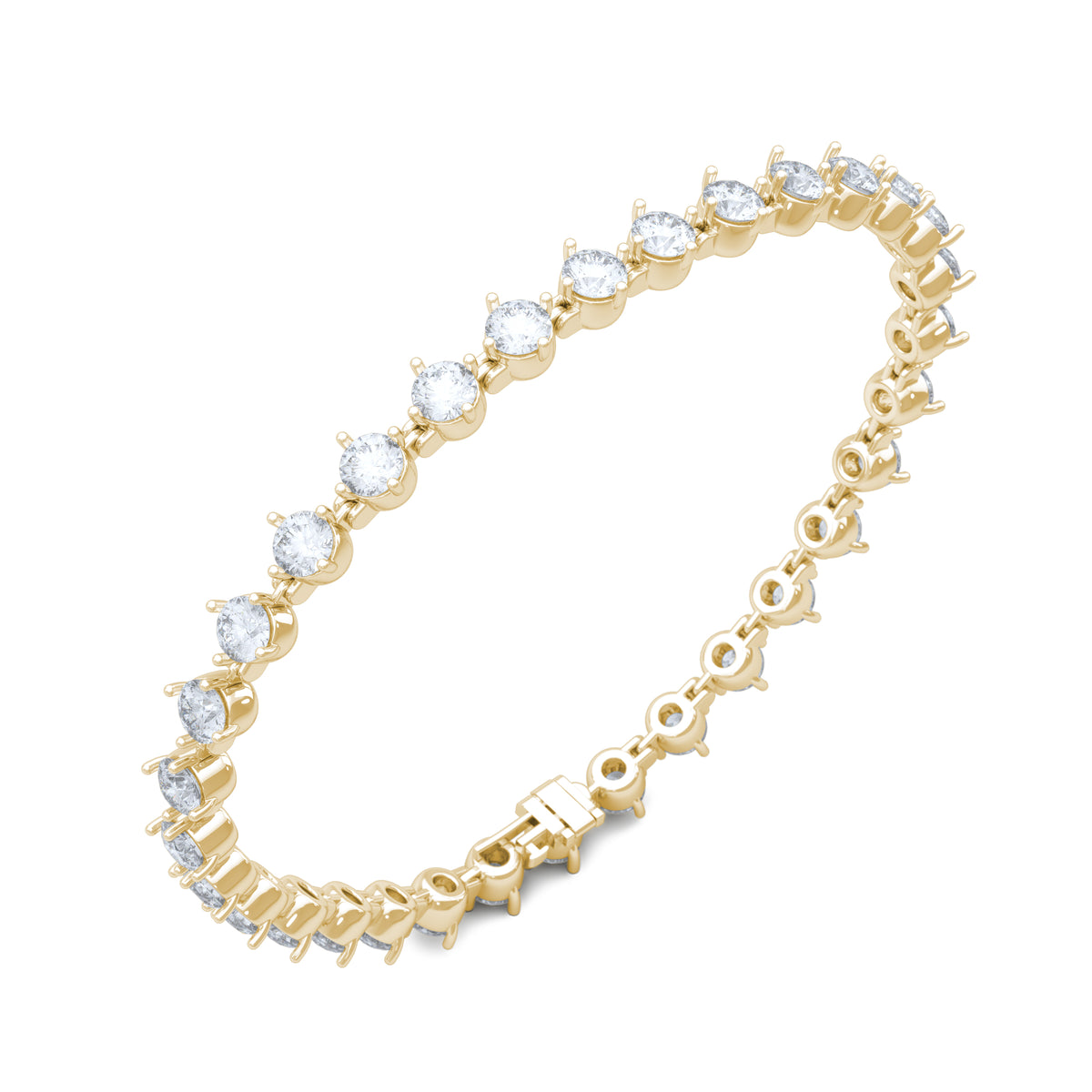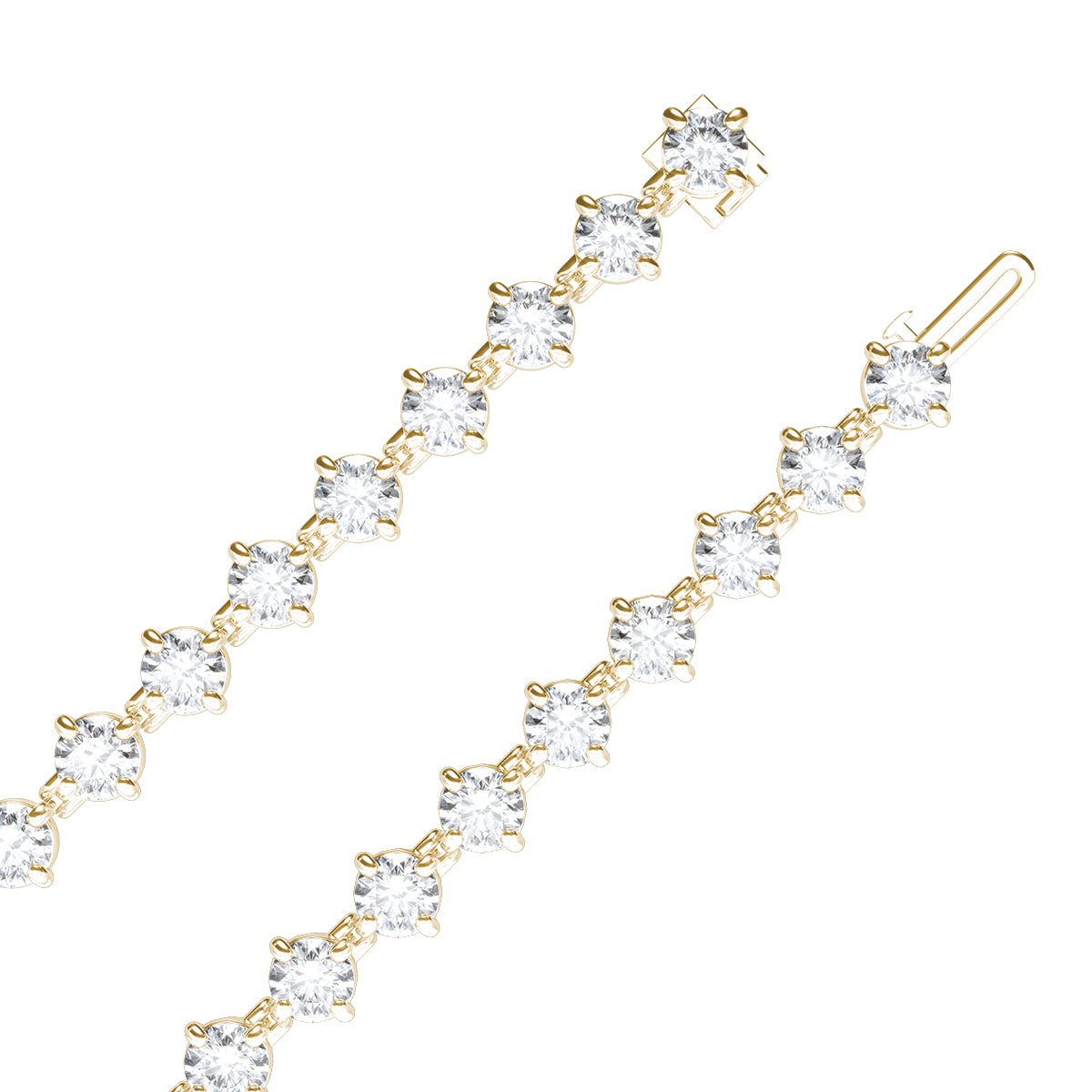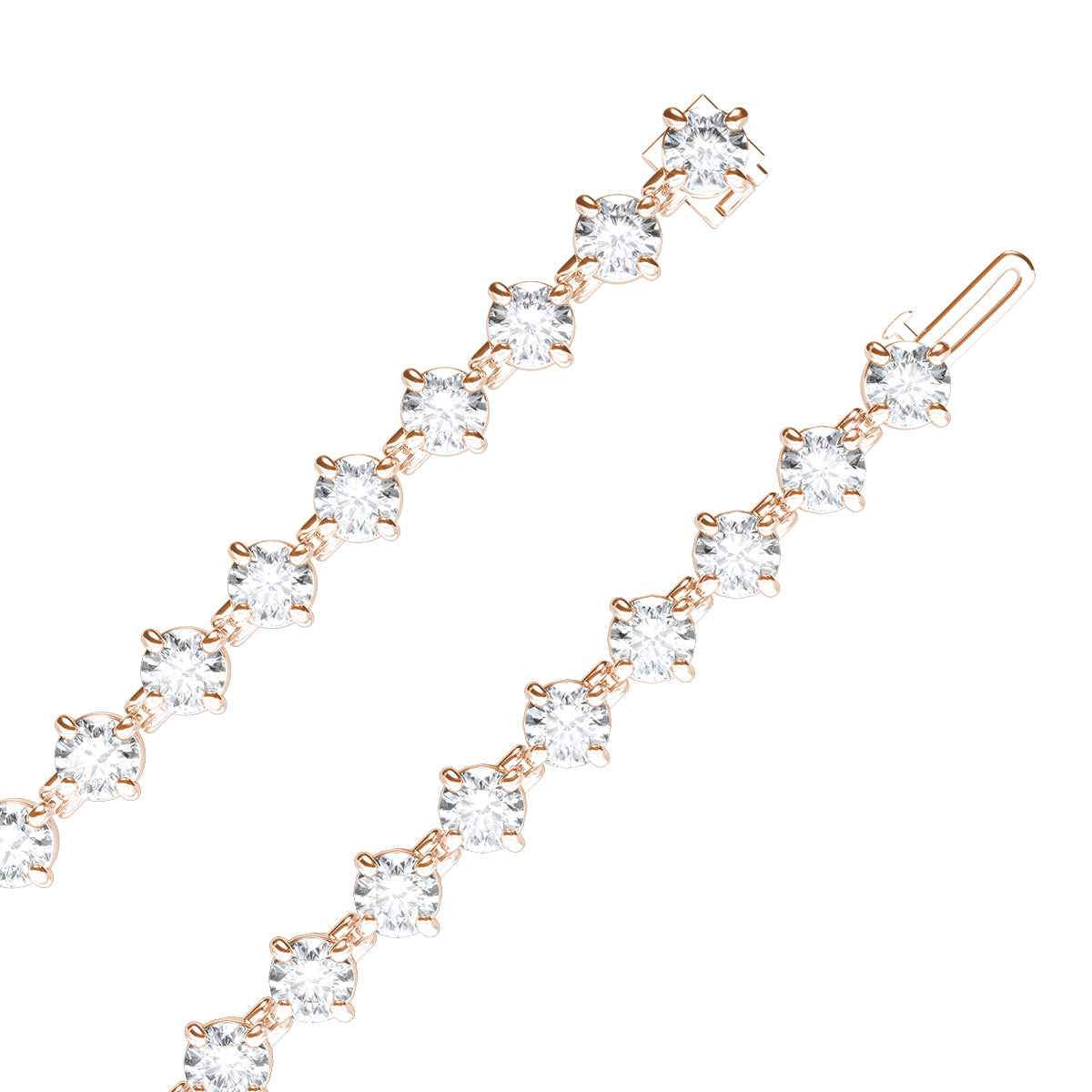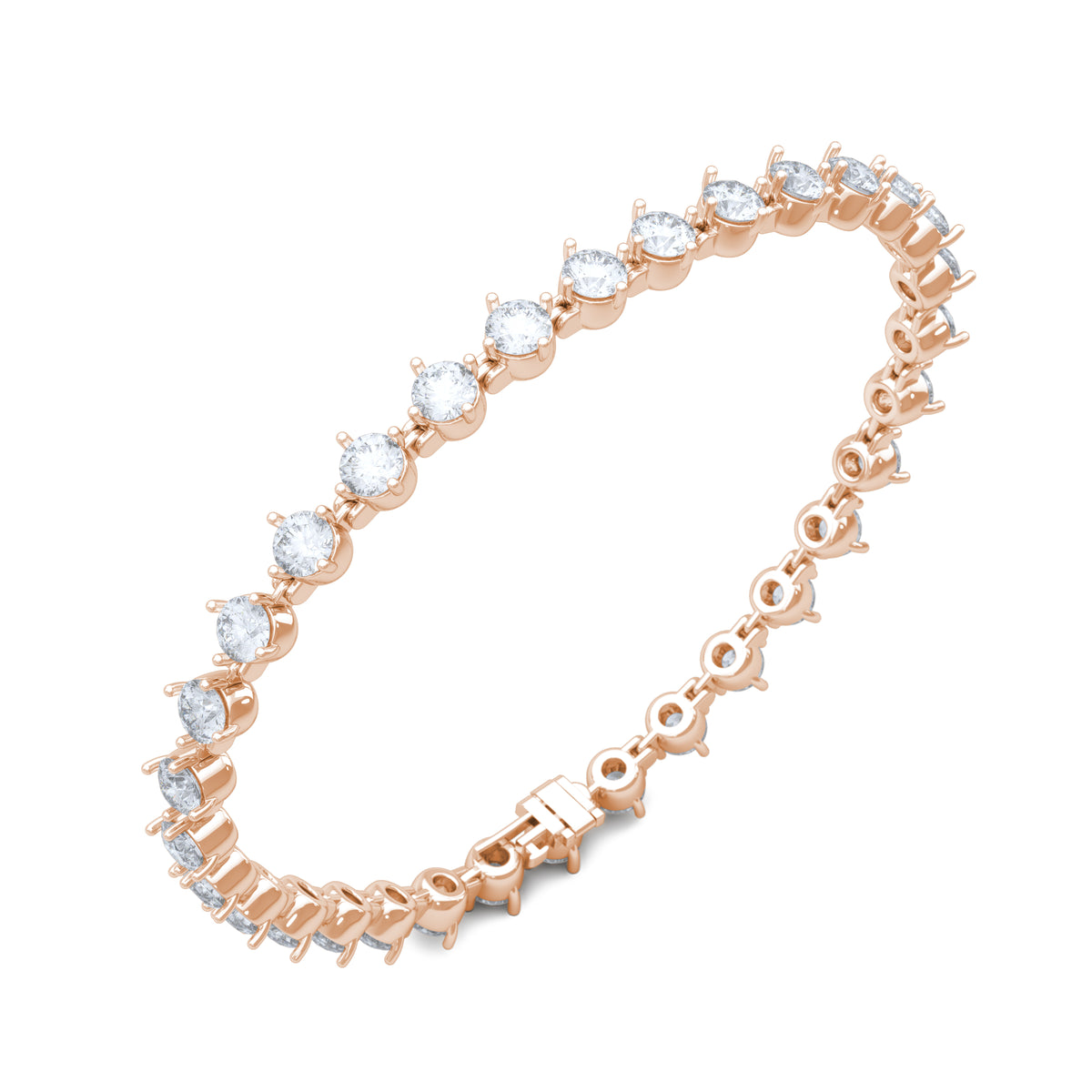 The Midi Charlie Cloud® Tennis Bracelet 4.92 ctw
The Charlie Cloud Floating Tennis Bracelet is one of a kind! Have you ever noticed how many tennis bracelets look the same? That's because majority are mass manufactured by the same few large companies. The Midi Charlie Cloud Floating Tennis Bracelet is our own design, hand made in house. Each diamond truly gets the chance to shine because they are not covered up by an overbearing setting. This bracelet gives the illusion that diamonds are floating on your wrist. Perfect for everyday wear or as a special occasion piece.  
This showstopper perfectly pairs with our Charlie Cloud Bands as well as our Charlie Floating Diamond Heart necklaces. 
This bracelet is handcrafted by our talented jewelers in our Dallas showroom.
Metal: 14k Yellow Gold / Platinum / Other metals available upon request

Round Brilliant Cut Natural Diamonds

F/G Color and VS1 Clarity Diamonds

6 inch wrist: 35 x .12ctw = Approx. 4.20 ctw

6.5 inch wrist: 38 x .12ctw = Approx. 4.56 ctw
7.00 inch wrist: 41 x .12ctw = Approx. 4.92 ctw (standard size)
8.00 inch wrist: 47 x .12ctw = Approx 5.64 ctw

Closure: Double security clasp

Looking for a different size? Please email us.

Laboratory created diamonds available upon request. This would substantially lower the cost. 
Ask us a question