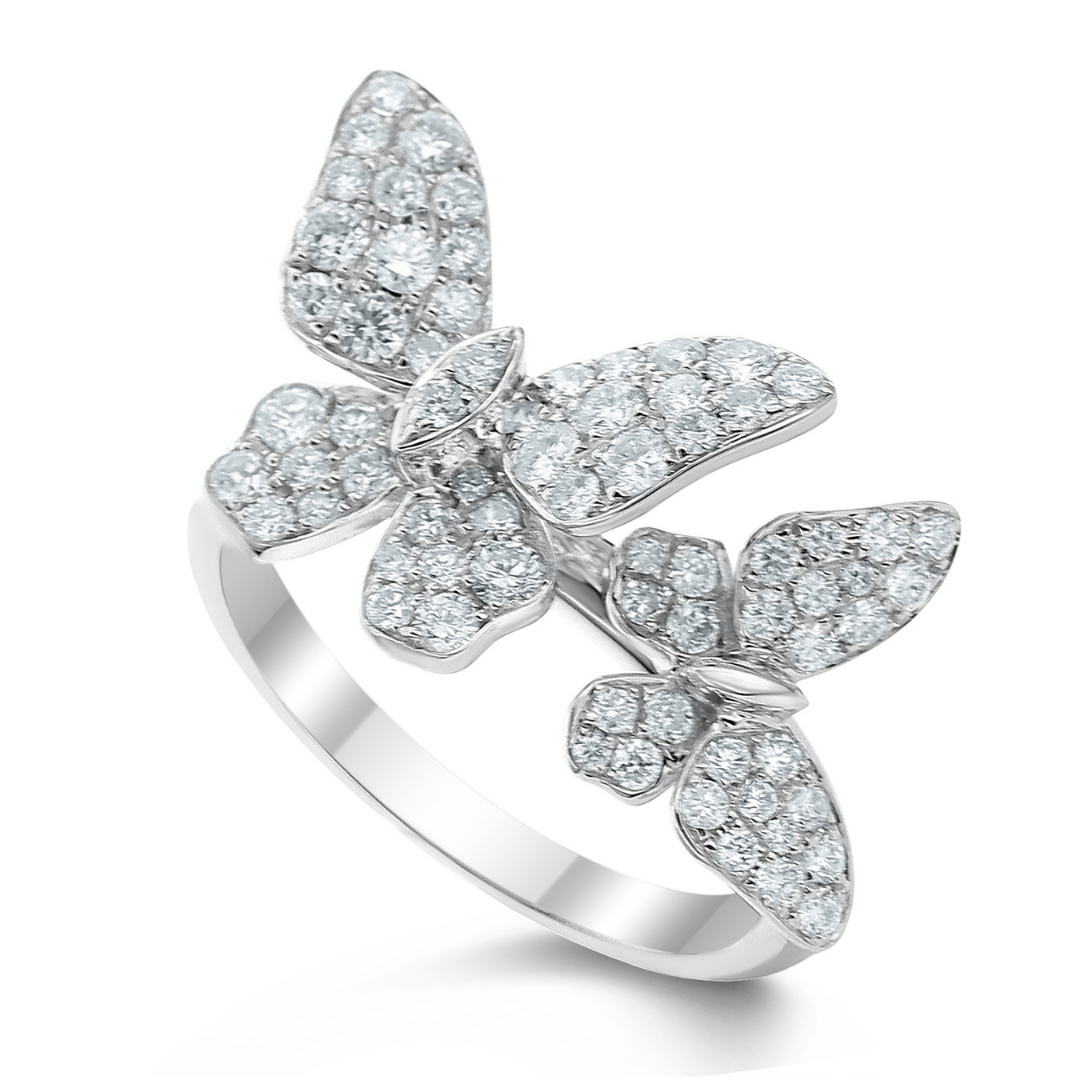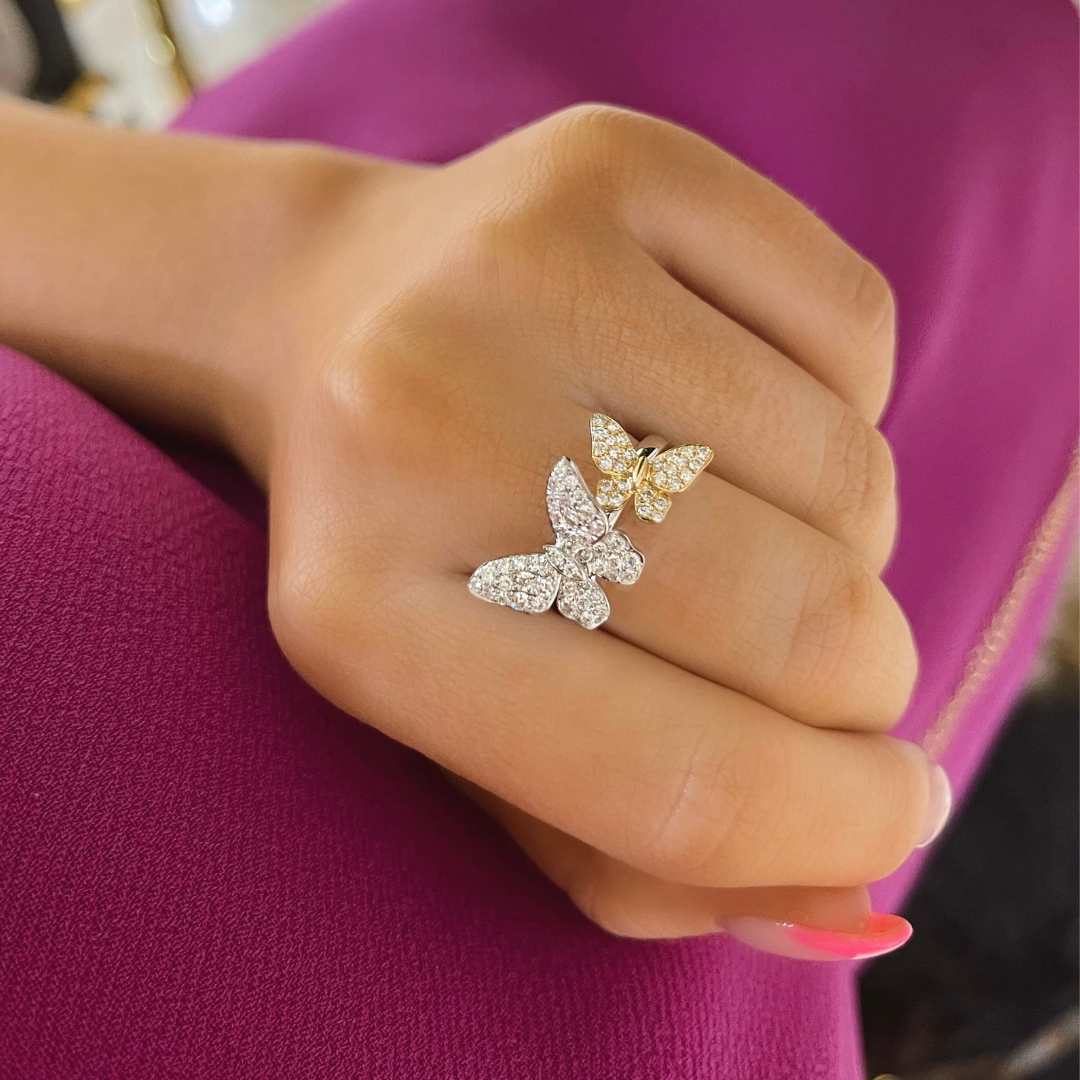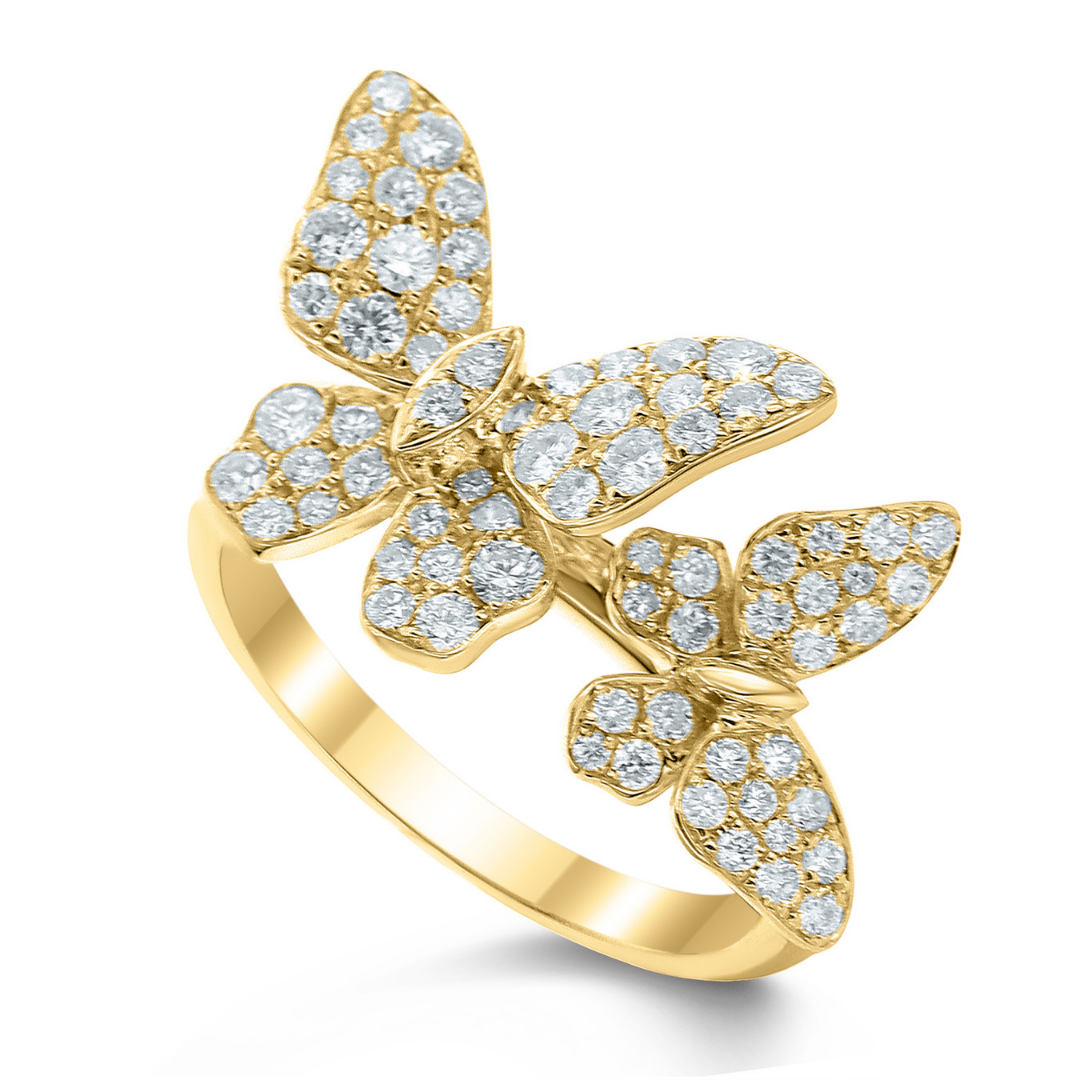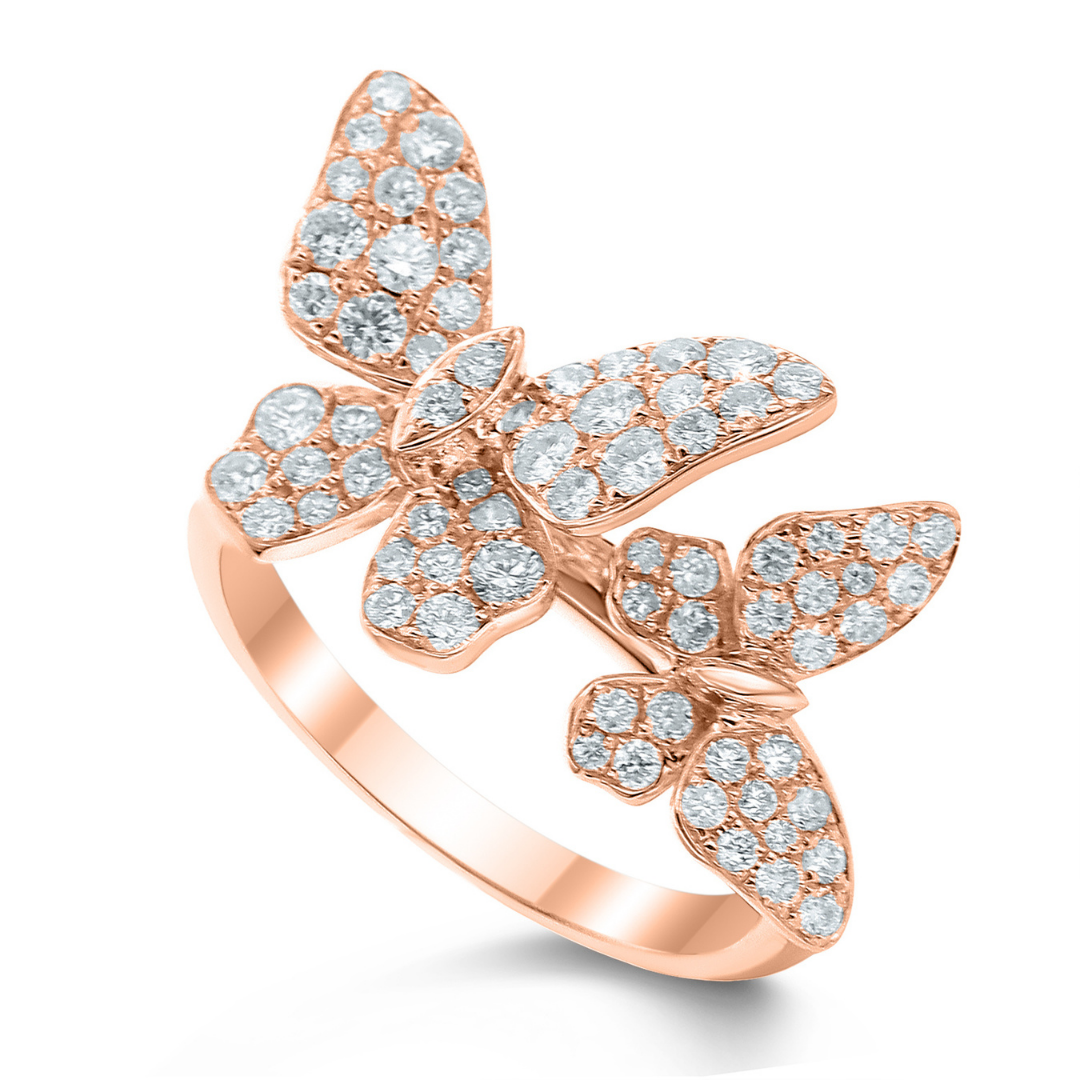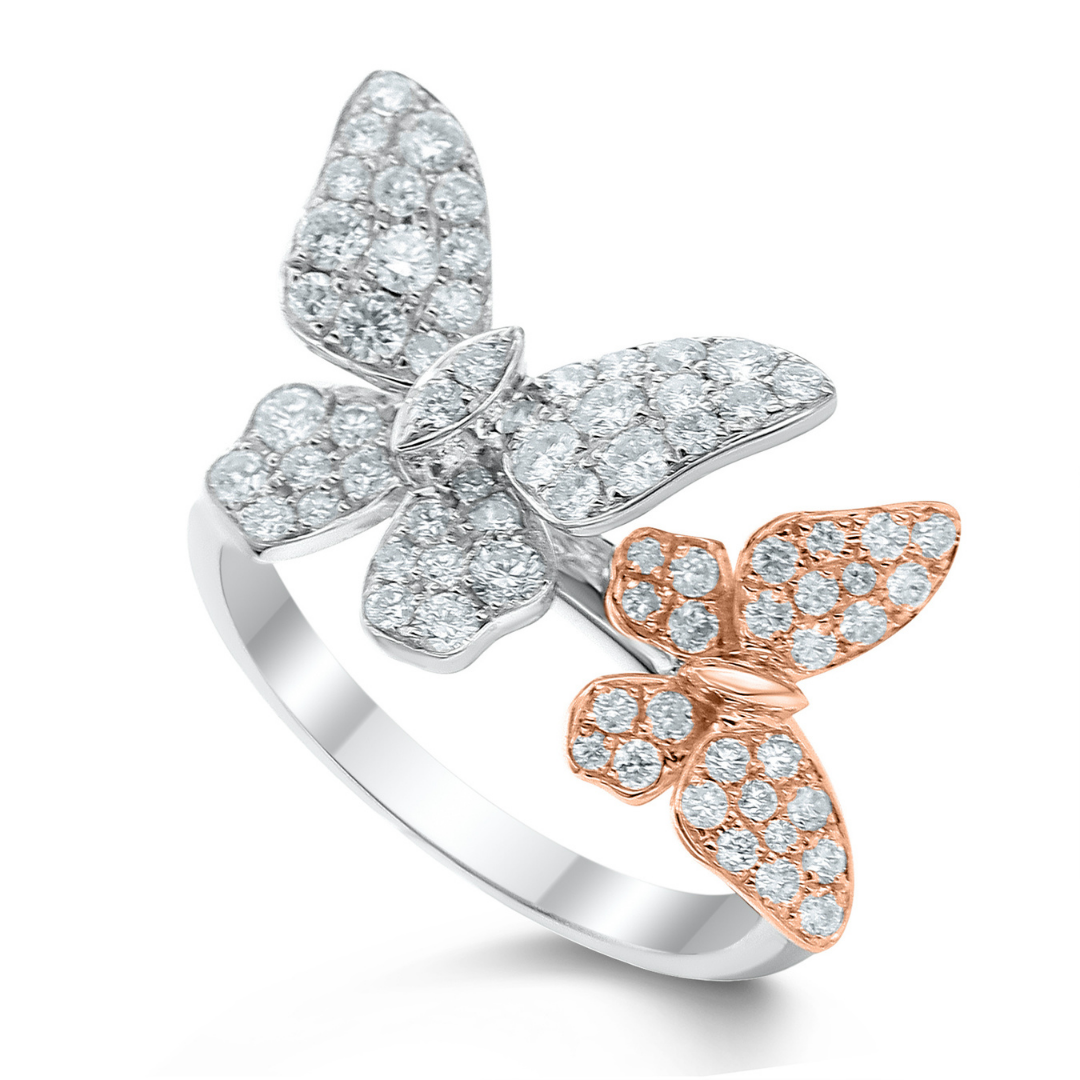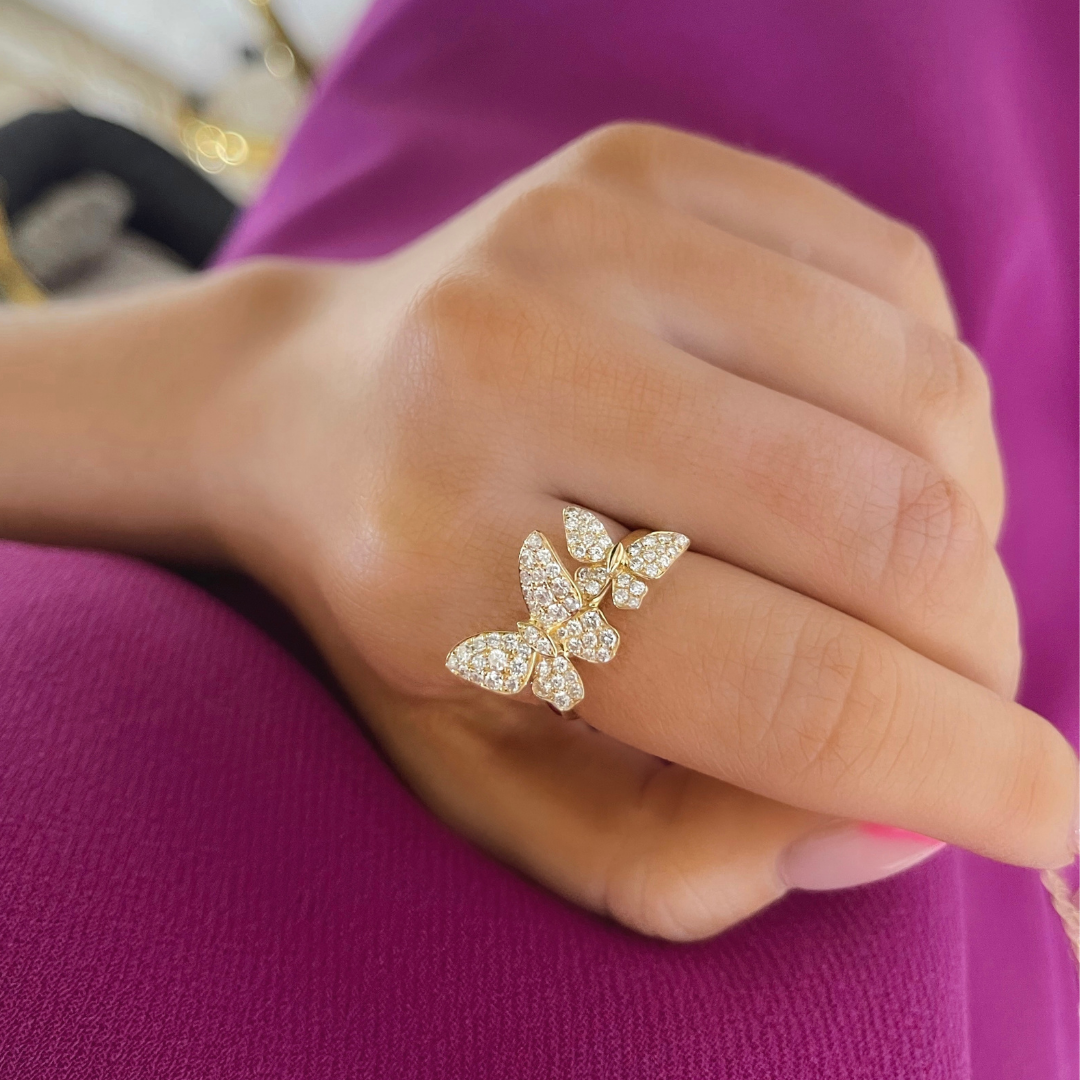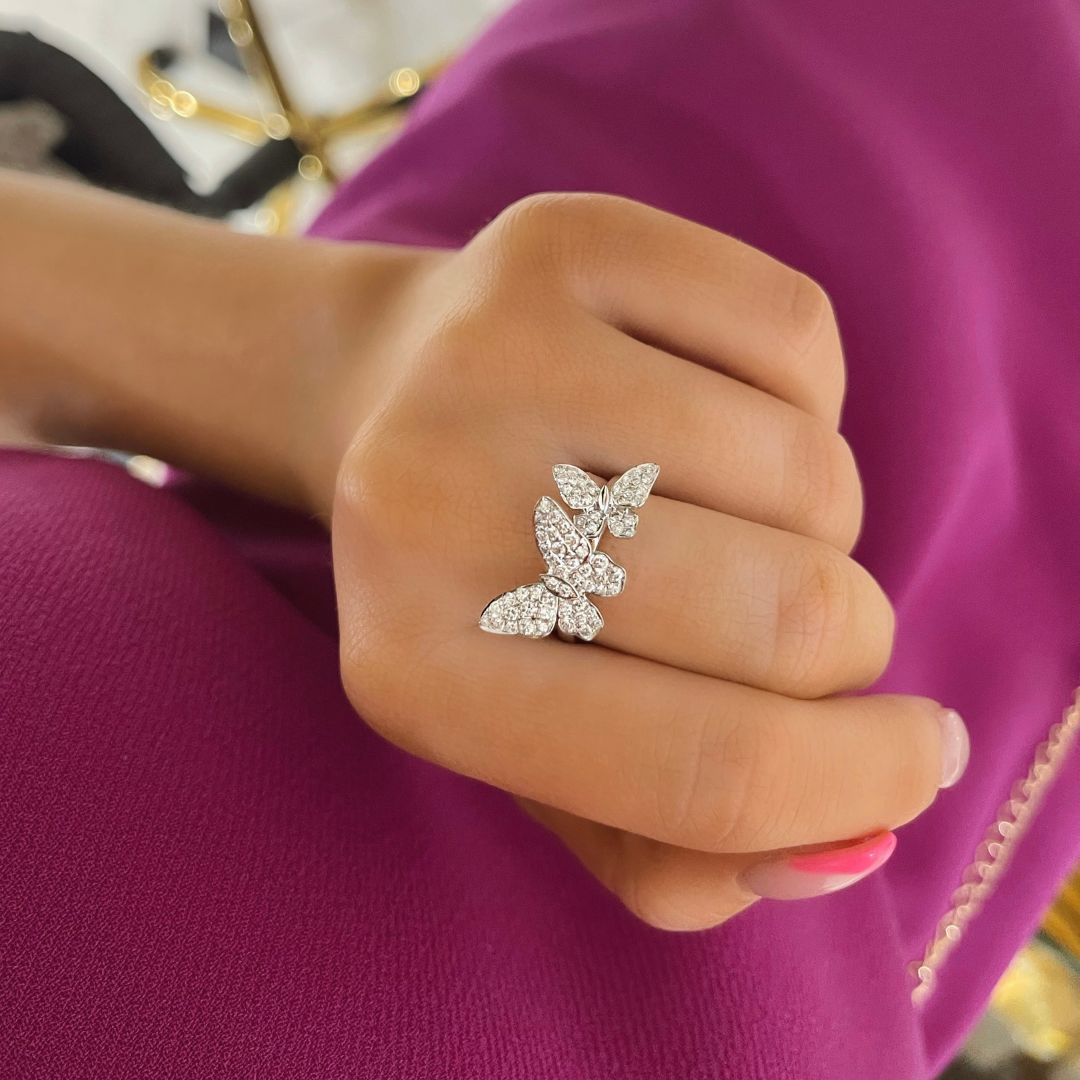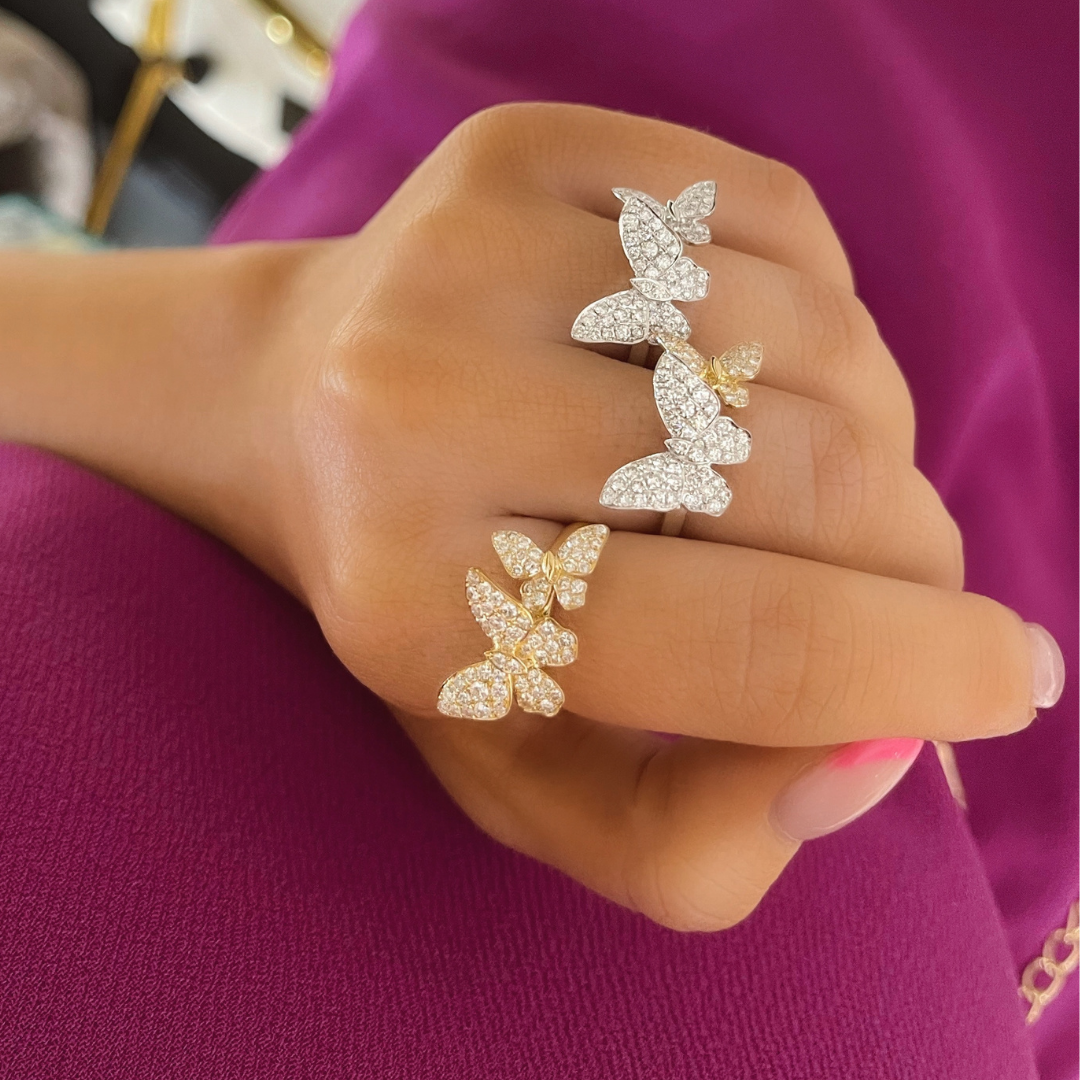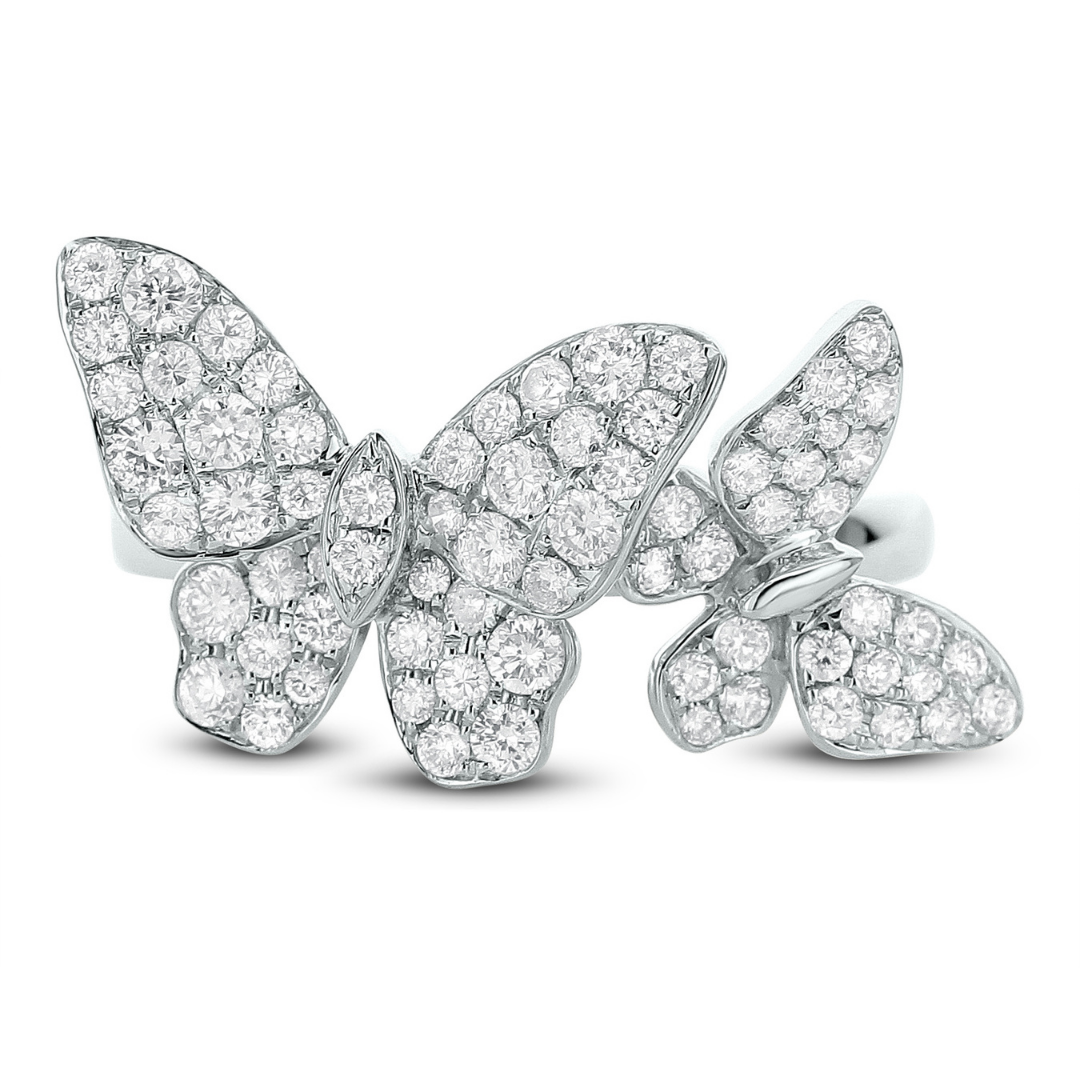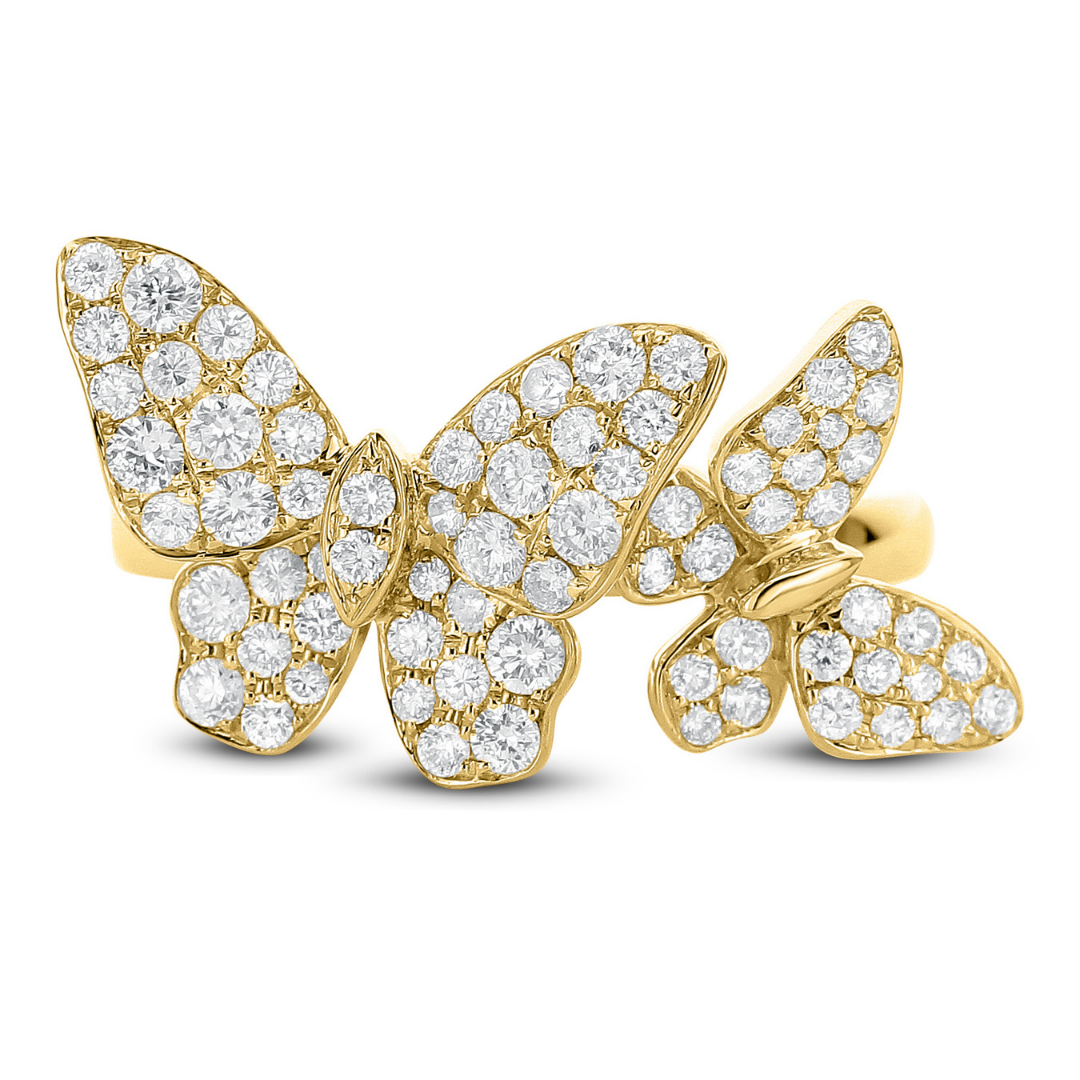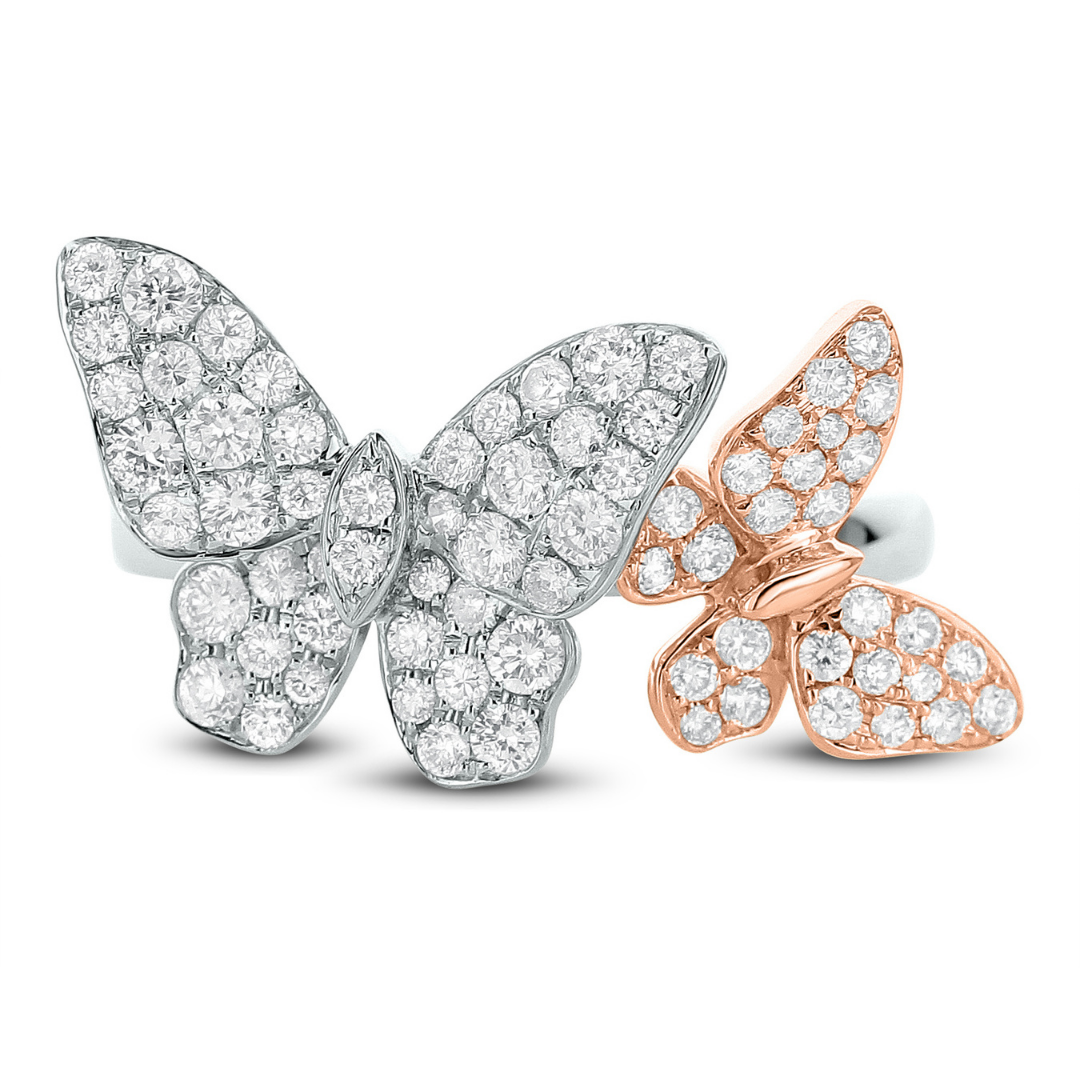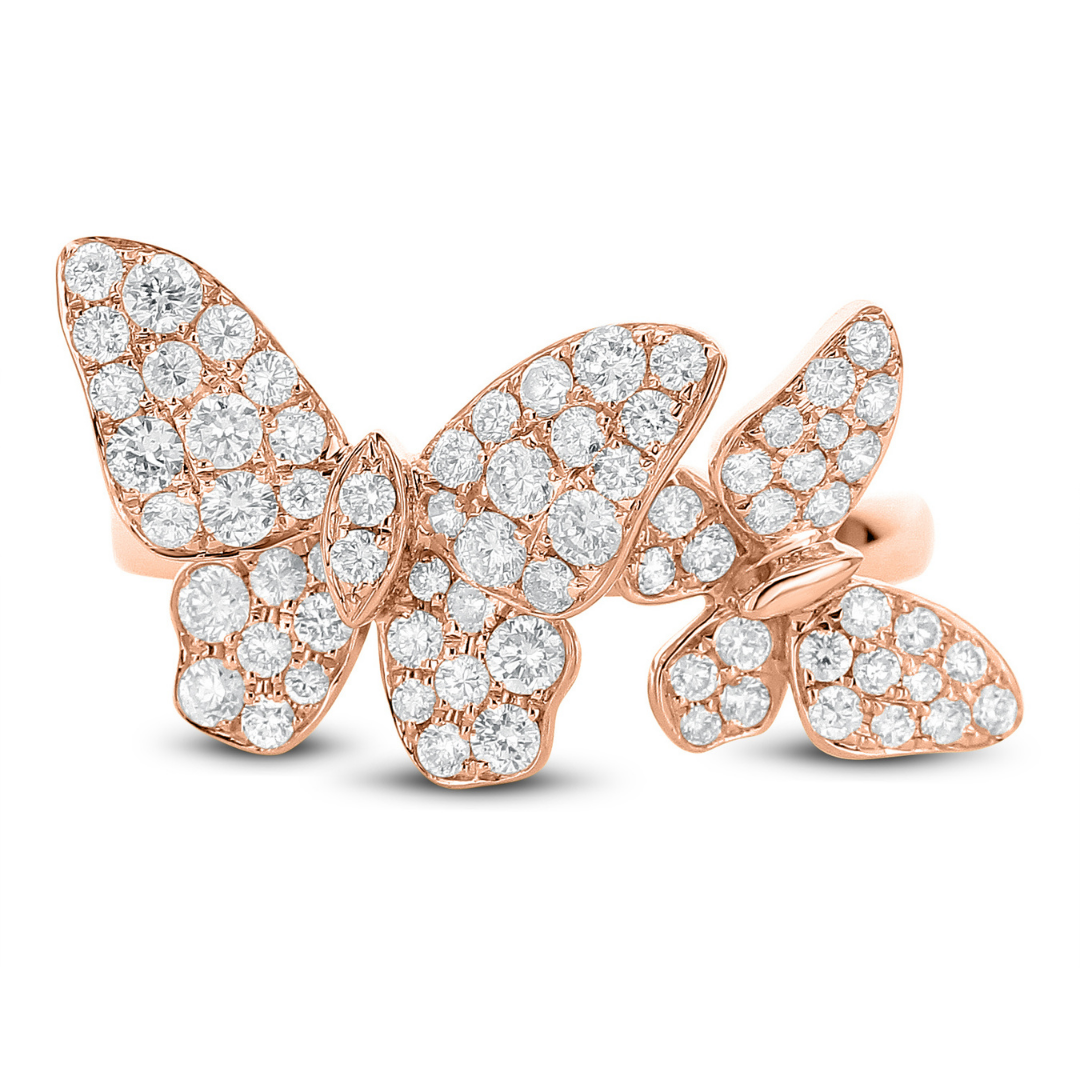 Margeurite Double Butterfly Pave Diamond Ring
We cannot get enough of this exquisite ring! This handcrafted piece is classic and timeless. We know you'll love the Margeurite Double Butterfly Ring!
Metal Quality & Whats Available: 
18k Yellow Gold
18k White Gold
18k Rose Gold
Two-Tone: 18k White Gold & 18k Yellow Gold
Diamond Quality:
Approx. 0.85 ctw
G Color
VS - SI Clarity Diamonds
Availability/ Shipping Times/ Custom Orders:
Availability: Our custom jewelry is handmade, so turnaround time can vary. Please allow up to 3-6 weeks from the time of order. We do try to keep inventory on hand. If you need more exact availability on a certain piece of jewelry or want to check if it is in stock, email customerservice@rwfine.com  
Shipping: Due to insurance requirements, we are only able to ship Next Day Air or Second Day Air. Your order will ship Next Day Air or 2nd Day air from the date of completion, not the date of the order.
Ask us a question